Jeep just did the unthinkable and outsold Toyota in a category where the automaker has long dominated, here's why.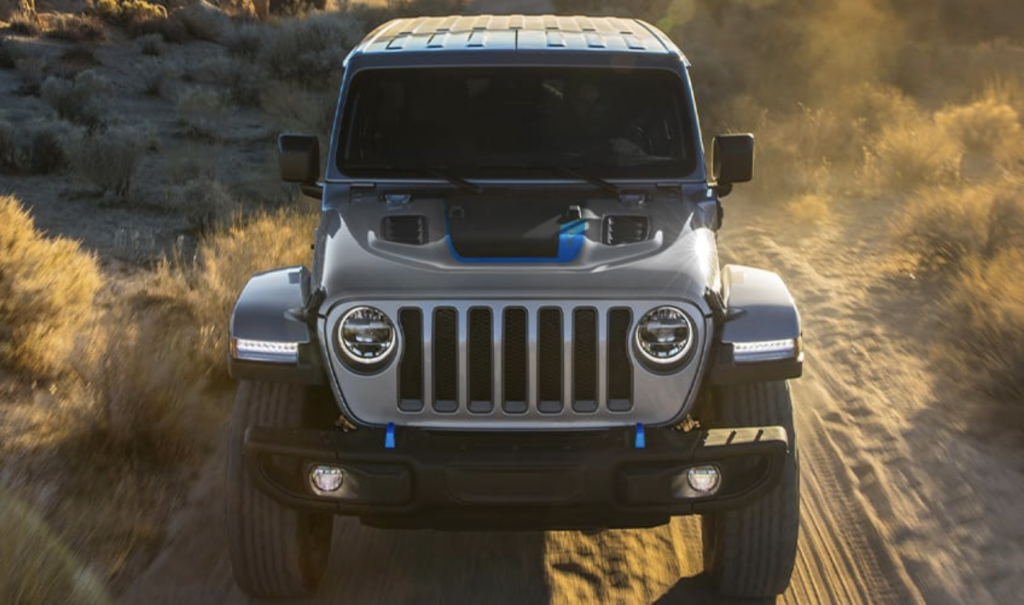 Jeep just attained a major accomplishment. And it's one that many may not have seen coming. The Jeep Wrangler 4xe Plug-In Hybrid Electric Vehicle (PHEV) just outsold Toyota's category-competing cars by a landslide. This comes at a time when Toyota is steeply ramping up its electric offerings.
In just the first six months of the year, Jeep reported that it sold nearly 20,000 Jeep Wrangler 4xe PHEVs. By contrast, Toyota barely crossed the 10,000 threshold, tallying only 10,153 PHEVs sold across both the PHEV models it offers. 
At first glance, it might seem odd that Jeep could outdo Toyota in the PHEV category. Jeeps are driven by a wide array of individuals. However, they are predominantly known for their serious off-roading capabilities. Electric vehicles and off-roading are not yet phrases that go hand in hand. The thing is, however, that PHEVs are not traditional electric vehicles. It's all in the name, Plug-in Electric Hybrid Vehicle. The key word there is hybrid. 
Jeep Wrangler 4xe's can operate as fully electric vehicles or as gas-powered ones. Therein lies the appeal. Essentially, for those that need it and/or want it, the Jeep Wrangler 4xe is the best of both worlds. With awareness about the effects of climate change growing exponentially, the Jeep Wrangler 4xe gives individuals who can't or are not yet ready to transition to a fully electric vehicle an alternative option that is less impactful on the environment. 
It's easy to discern why the Wrangler 4xe might appeal to the Jeep crowd, or really just individuals in general, but it doesn't explain why it outsold Toyota's options by a landslide. First Toyota offers two vehicles in the hybrid category – the Toyota RAV4 Prime and the Prius Prime Plus. Both are really solid and capable cars. Both are also geared towards families, which is one of the major demographics purchasing hybrid and electric vehicles. You would think that young professionals with small children would be scooping those cars up off the lot. That is if there were a lot of them out there to scoop up. When it comes down to it, Toyota just does not manufacture a lot of PHEVs. The automaker has a larger focus on manufacturing fully electric vehicles. Thus, when it comes down to it, the lack of availability is likely what also helped Jeep easily surpass Toyota in overall PHEV sales. 
Overall, the Jeep Wrangler 4xe is a niche vehicle made for a niche market. In fact, PHEVs themselves only account for 1.4% of vehicles on the road, according to the Energy Information Administration. That being said, however, the fact that Jeep was able to move a sizable number of vehicles relative to the market category is a testament to both how well they understand their drivers as well as the functionality of the car itself. This is true not just for off-roading. Given that the electric vehicle charging infrastructure in the United States remains insufficient, it is still impractical for many people to transition to electric vehicles. From that angle, the Jeep Wrangler 4xe might just be the stepping stone that the United States needs.