In an ultimate combination of sweet and savory, there now exists a donut inspired by Ikea's classic meatballs.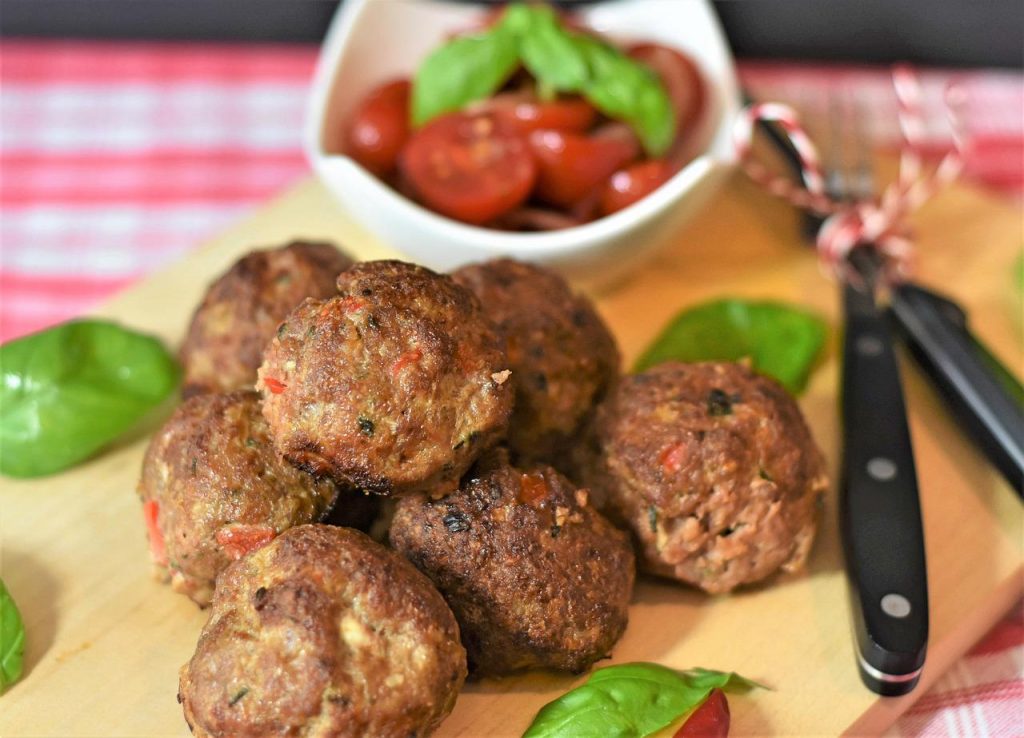 Everyone is familiar with bar crawls. The act of visiting multiple bars in a single night is almost a rite of passage in your 20s. The lesser-known coffee crawls are fun days dedicated to coffee shop hopping. Then there's the donut crawl – a hidden treasure tucked away in Butler County, Ohio. The town is home to an official 80-mile Donut Trail, featuring 13 family-owned businesses with over 300 years of combined donut-making experience. Now, they're adding a Swedish twist to their treat-filled lane with an Ikea-inspired Swedish Meatball Donut mashup. Take a look at the interesting concoction below.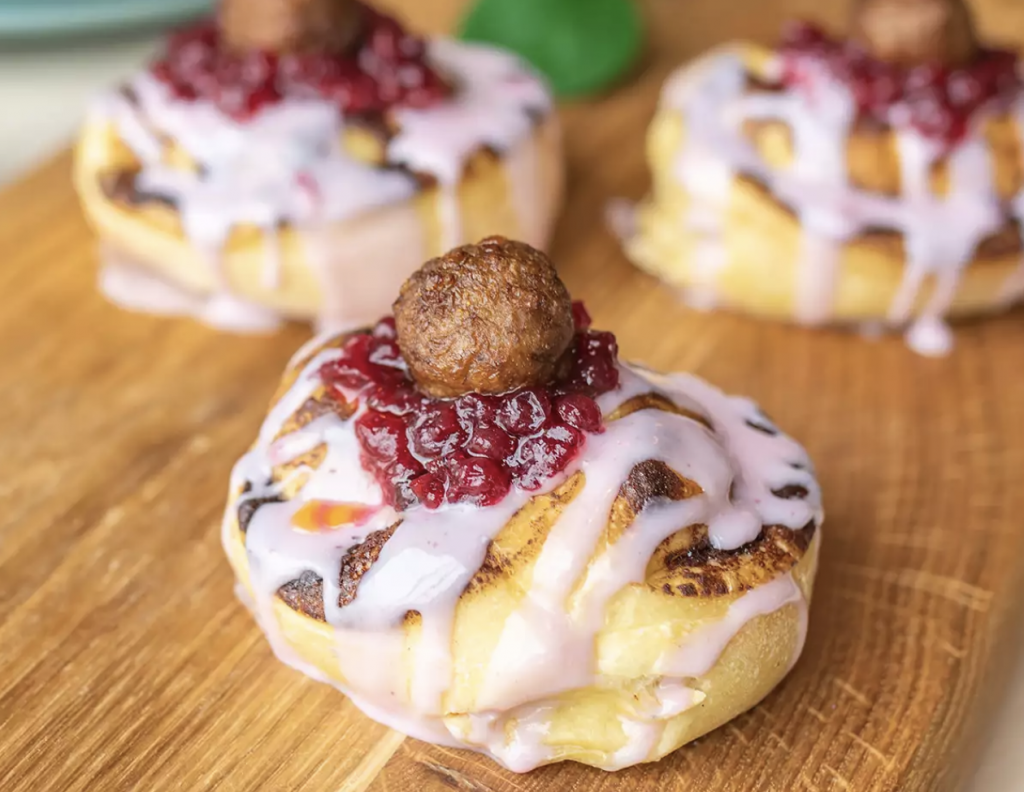 Established in 2015, Butler County's Donut Trail is a self-guided food adventure where visitors can find all sorts of niche donut shops. Along the way, folks can print off a passport or buy one at a local store. And once you've reached the end of the trail, visitors present their completed passports (which are stamped in each store you visit) to earn an official Donut Trail t-shirt. With unique flavors like s'mores, tiger tails, raspberry cheesecake, and Reese's Cups on offer, an Ikea meatball donut doesn't feel out of place in Butler County.
In honor of National Donut Day on June 3rd, Travel Butler County is teaming up with Ikea West Chester to get in the donut day spirit with its another unorthodox pastry. The result is an Ikea-inspired meatball donut. According to Food & Wine, the treat features a light and fluffy base, lingonberry glaze, and lingonberry sauce. It is then topped with a delectable Ikea Swedish meatball – or plant-based ball. It might sound like a strange combination, but that's exactly the type of experience the Donut Trail promises.
Less adventurous foodies may wonder what the sweet and savory mix tastes like. Loyalty Manager for Ikea West Chester, Kitalena Mason was on hand to explain during the partnership announcement. "It's something you need to try," she said about the Ikea meatball donut (via Food & Wine). "This is a new take on iconic Ikea flavors and we're excited to join the legendary Donut Trail in celebrating National Donut Day this year."
The Ikea meatball donuts will only be offered at the West Chester Ikea store. And they are completely free for anyone who wants to try one. The promotion begins on National Donut Day (June 3rd) and continues through June 4th. However, the treats will only be served between 11 a.m. and 3 p.m, while supplies last. Due to popular demand, other donut shops on the trail may sell out too. So if you're planning a crawl, start the trail early or visit the destinations on multiple days.
Interestingly, the Ikea meatball donut isn't the company's first foray into food. In February, the furniture giant announced a plant-based product called Världsklok. The new vegan offering is made from pea protein and was created to make healthier and more sustainable living easy and accessible. It is described as a shapeable meat substitute that can be used to make burgers, "meatballs," "meat" sauces, and more. At the time, Food &Wine reported that a 1-lb, 10-oz bag of Världsklok came with a $9.99 price tag.