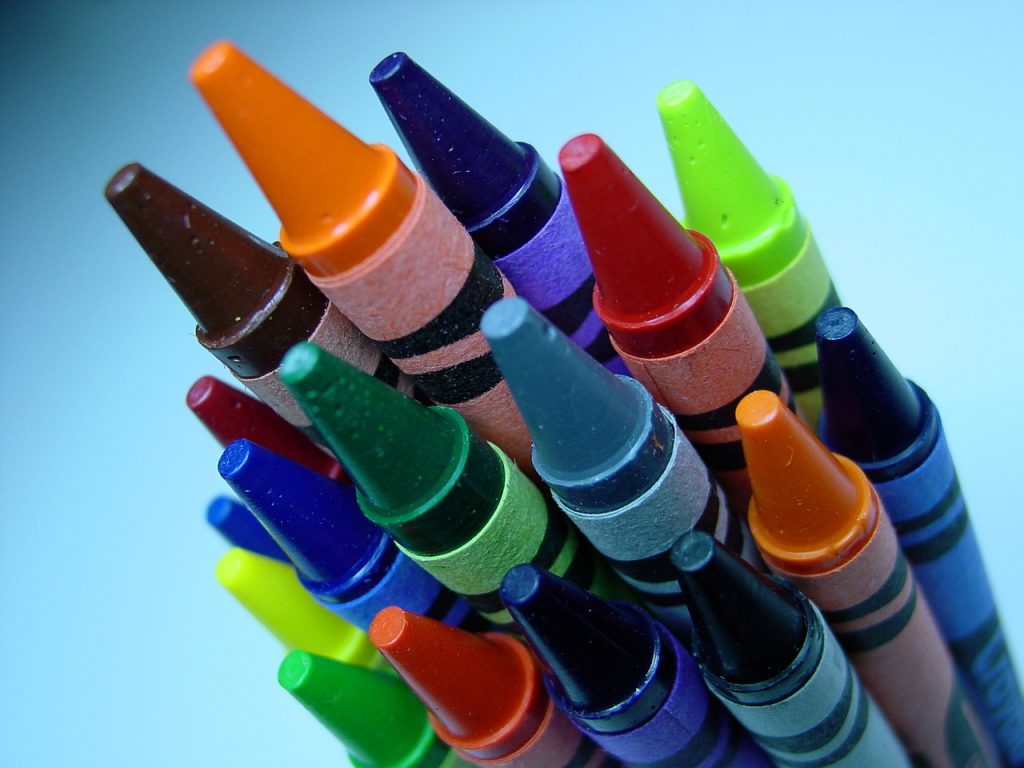 The inventory of children's games and toys has changed dramatically over the last century. Today's kids are fascinated by technology. We, adults, are astounded by their ease with keyboards and digital toys held in the palm of their hands. Along with a shift in American culture has come the shift in the Crayola crayon colors that Americans demand.
Edwin Binney and C. Harold Smith, cousins, invented Crayola brand crayons, which were the first kids' crayons ever made. In 1903, the first package of eight Crayola crayons was released. The crayons came in black, brown, blue, red, purple, orange, yellow, and green colors and cost a nickel. Alice Stead Binney (wife of Edwin Binney) coined the term Crayola by combining the French words for chalk (craie) and oily (oleaginous).
Crayola now produces over a hundred distinct types of crayons, including some that glitter, glow in the dark, smell like flowers, change colors, and wash off walls and other surfaces and materials. Europe was the birthplace of the "modern" crayon." What did it look like? It looked like a man-made cylinder that was very similar to contemporary sticks, according to Crayola's "History of Crayons." The original crayons were said to be made from a combination of charcoal and oil. Powdered pigments available in various hues eventually took the place of charcoal. It was later discovered that replacing the oil in the mixture with wax made the resulting sticks stronger and easier to handle.
GETTING OFF THE GROUND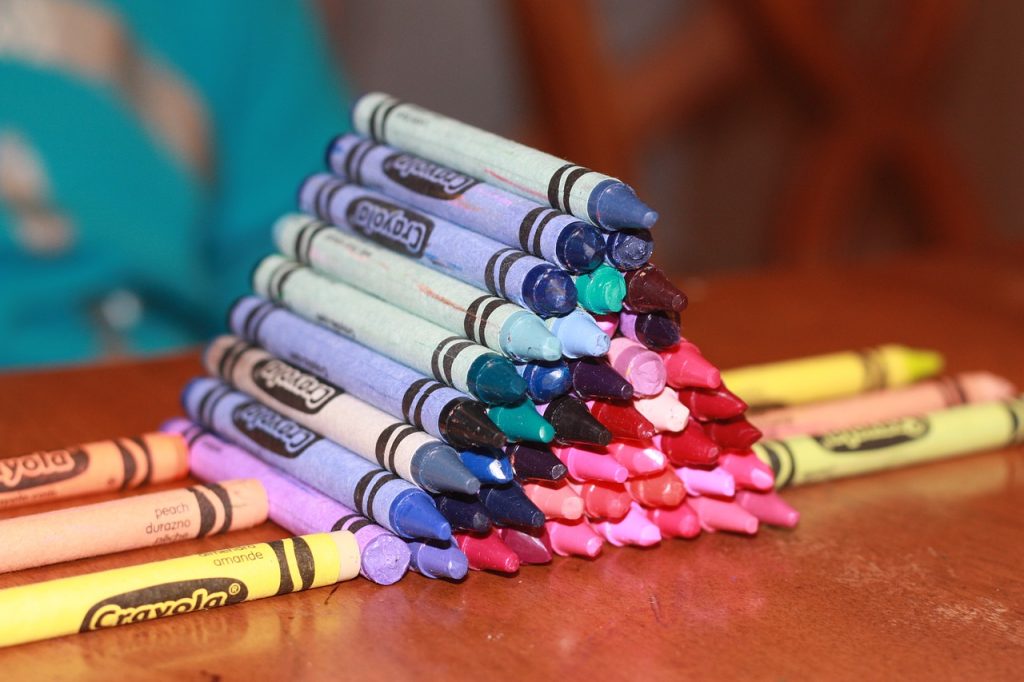 In 1864, the Peekskill Chemical Company was founded. It was founded by Joseph W. Binney. This company started the production of Crayola crayon items that featured black and red colors, including charcoal and red iron oxide paint. These colors were and are still commonly used to coat barns that dot feature America's rural landscape. Peekskill Chemical also contributed to the development of a better, black-colored automotive tire by using carbon black, which was proven to extend tire tread life by four to five times.
Binney & Smith was founded by Joseph's son, Edwin Binney, and nephew, C. Harold Smith, in 1885. The cousins added shoe polish and printing ink to the company's product list. Then, the company bought a stone mill in Easton, Pennsylvania, in 1900. It was then that it started producing slate pencils for schools.
Binney and Smith began their investigation on non-toxic and colorful sketching media for children as a result of this. They had already developed a new wax crayon for marking crates and barrels, but it contained too much carbon black to be safe for youngsters. They were sure that the pigment and wax mixing procedures they'd created could be used to create a wide range of safe hues. As a result, in 1903, Crayola introduced a set of new crayons (Crayola Crayons) that helped artists create superior works.
Although school-aged children may have started with coloring books at the kitchen table, their preschool and elementary school teachers have benefited from the coloring tool's advantages since the early twentieth century. Recognizing the widespread usage of crayons in American households and classrooms, the Smithsonian's National Museum of American History keeps a large collection of Binney & Smith chalk and crayon boxes as another tool to document life in the twentieth century. The Crayola archives, which are kept in a temperature-controlled steel cabinet, are more comprehensive and extensive than any other Smithsonian collection.
THE IMPORTANCE OF COLORING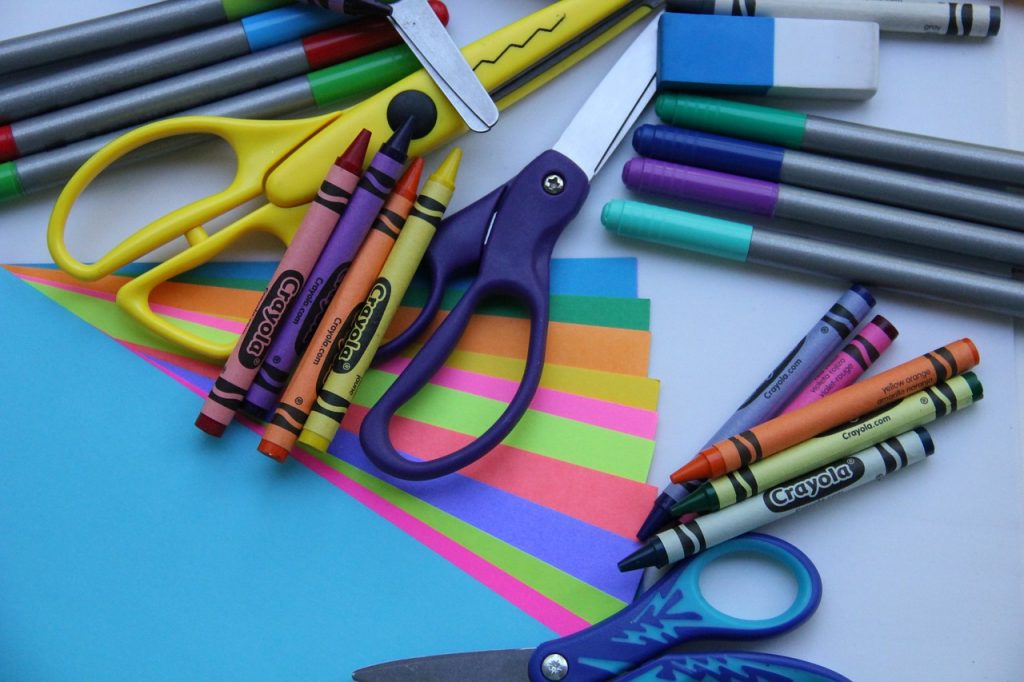 Coloring is a resistive activity that requires the use of small hand muscles to move the waxy crayon across the coloring sheets. When a child holds a crayon, however, the intrinsic muscles of the hand are being strengthened. In fact, coloring with crayons has numerous advantages.
The primary benefit stems from the fact that crayon coloring is a fine motor skill that helps to develop other skills. Did you know that coloring with a crayon can aid in the development of fine motor dexterity and strengthen the grasp in children's hands, as well? Furthermore, the more you partake in coloring, the more your coloring talents improve. Crayon coloring also increases a child's ability to easily make use of tools like pencils, scissors, cutlery, grooming and hygiene tools, and other utilitarian tools. Kids have a natural opportunity to learn a writing utensil in a fun and creative way by improving coloring abilities.
They can utilize a variety of colors by carefully inserting crayons back into the box in a logical order. Teachers can offer a crayon pencil sharpener, a tiny container or zipped pouch that has to be opened or closed, and a range of crayon sizes and shapes to encourage children to utilize tools. With the greater practice of each tool and dexterity, all of these can help to improve fine motor abilities.
When coloring, children frequently complain of hand weariness. An excellent way to increase the strength in their hands is to color with Crayola crayons. They can increase muscle endurance by coloring with their hands' tiny muscles, which will also help them write longer. To improve the strength and endurance of the intrinsic muscles, teachers should teach a child how to color in small circles and instruct them how to draw a circle. Working on a vertical surface, as well, such as on an easel or taping the page to a wall, can help kids benefit even more from using Crayola crayons.
Article continues below headlines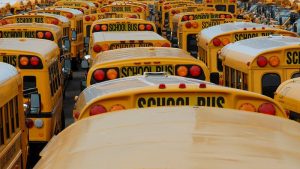 ---
Using broken crayons necessitates more effort and is a more challenging activity for children who need to improve their tripod hold. It's important to encourage youngsters to color on more resistant surfaces, such as construction paper, cardboard, or even sandpaper, for added strength. It's also important to encourage youngsters to shade and blend colors by being mindful of how lightly or darkly they are coloring to assist them to write with heavier or lighter pencil pressure. Children are also aware of the crayon aroma, whether consciously or unintentionally. If you remember the smell of crayons from your youth, you'll understand what we are talking about. Just remember, as children get experience coloring, their coloring skills improve. Kids' visual perception skills can be improved by practicing coloring skills, too.