Even attending high school graduations are becoming dangerous, as gun violence takes deeper hold on the United States.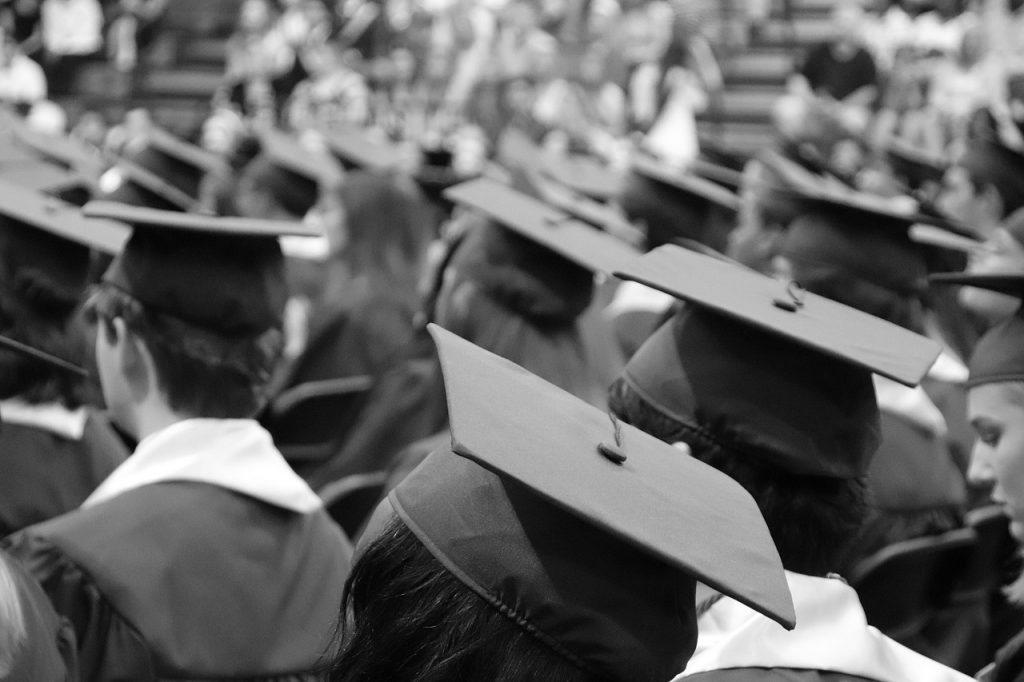 Graduation season began this week, with the return of traditional in-person ceremonies for the first time in two years. But, while students at New York University were listening to Taylor Swift talk about embracing cringe, others were not so lucky. Shots were fired at high school graduations in three different states across the country. The incidents, which took place in Tennessee, Michigan, and Louisiana, resulted in one death and seven injuries during a 24-hour period.
The tragic events at these high school graduations are another sobering reminder of gun violence that affects everyone in the country. In Tennessee, a 17-year-old was arrested after Riverdale High School's ceremony ended with a fatality as the crowd was leaving. An 18-year-old student and another were severely wounded, police said. Police spokesperson Larry Flowers told NBC News that both victims had got into a fight when a third person opened fire. The suspect was not identified because of his age. But he will be arraigned in juvenile court on a first-degree murder charge.
After students crossed the stage to receive their diplomas in Louisiana's Hammond High School, chaos ensued with gunfire. Four people were injured at the ill-fated high school graduation, all with non-life-threatening injuries. Following the incident, Hammond PD Chief Edwin Bergeron Jr told reporters that three were transported to a nearby hospital. A suspect was located and arrested after a short pursuit on foot. Charges are pending as the investigation continues. Police believe that all parties involved were adults. "At this time we do not believe any students were involved or struck in this incident," Bergeron said.
The final shooting took place at a high school graduation in Michigan. During the ceremony for Crossroads Alternative High School, shots rang out injuring two people. According to a statement from Kent County Sheriff's Office, two deputies were on-site working security for the event. But by the time they got to the parking lot on foot, the suspect vehicles had fled. At a news conference, Kent County Sheriff Michelle LaJoye-Young explained that people in two cars were exchanging gunshots.
Two victims were later located at local hospitals, including a 16-year-old from Texas who was shot in the wrist and a 40-year-old woman from Grand Rapids who was shot in the abdomen. The latter is in a critical but stable condition. It's still unclear if the victims were connected to the high school graduation, or if they were just passing through the area. Initial reports say two white sedans with multiple people inside fled the scene at a high speed. Authorities are asking for witnesses or anyone with video or photo footage of the incident to reach out.
These shootings took place days after a similar incident in Arkansas, iHeart reports. Four people were injured outside a high school graduation ceremony at the Hot Springs Convention Center on May 12th. Local police said the shooting stemmed from a fight that broke out in the parking lot after the event was over. The victims were taken to two local hospitals. But no updates have been provided on their conditions. According to officials, no graduates or students were involved in the incident.