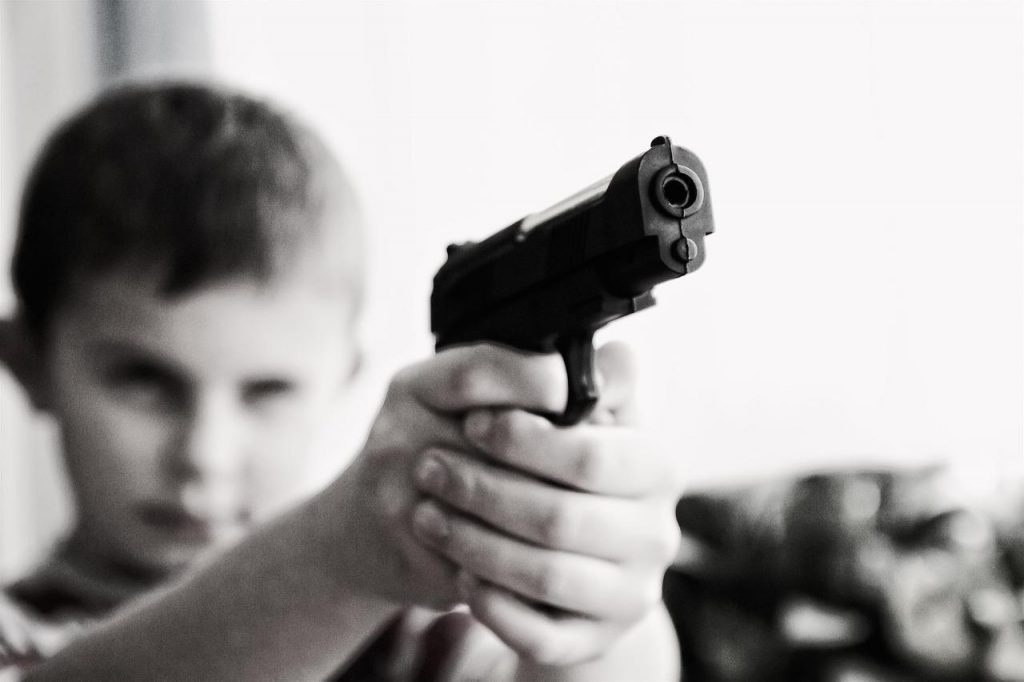 Decades ago, President Lyndon Baines Johnson's administration referred to firearms as the primary instrument of death in America. And that it was primarily the result of our culture's casual attitude towards firearms and its heritage of the armed, self-reliant citizen. At the time, approximately 90 million guns were circulating in the country. These days, there are a lot more guns and a death toll to match. Still, some folks in California want to put these weapons in the hands of more people.
Earlier this week, a federal court ruled that California's ban on the sale of semiautomatic guns to adults younger than 21 was unconstitutional. In a 2-1 ruling, a panel of the San Francisco-based 9th U.S. Circuit Court of Appeals said the law violates the 2nd Amendment right to bear arms. And that a San Diego judge should have blocked what it referred to as "an almost total ban on semiautomatic centerfire rifles" for young adults, NPR reports.
Referring to California's gun ban on young adults as a "legal error," Judge Ryan Nelson said America would not exist without the heroism of the youth who fought and died in our revolutionary army. "Today we reaffirm that our Constitution still protects the right that enabled their sacrifice. The right of young adults to keep and bear arms," he wrote in the new ruling. Responding to the decision, The Firearms Policy Coalition said it's now optimistic that age-based gun bans will be overturned in other courts.
Speaking to the Associated Press, Law professor at the University of California, Adam Winkler said the decision is a clear indication of how U.S courts (including the Supreme Court) are expanding gun rights. "Federal judges can read the tea leaves," he told the publication. "In the coming years, the courts seem certain to strike down numerous gun safety measures in the name of the 2nd Amendment. This 9th Circuit ruling is a harbinger of things to come."
But the ruling wasn't a complete victory for gun rights advocates in California. They also wanted to block the state from requiring a hunting license for adults under 21, who are not in the military or law enforcement, to purchase rifles or shotguns. Handgun sales, to people younger than 21, were already prohibited when the hunting license rule was passed in 2018. This requirement followed some of the country's worst mass shootings which were committed by young adults using rifles. The court said the hunting license requirement was reasonable for increasing public safety through "sensible firearm control."
Reacting to the news, Democratic Senator Anthony Portantino of La Cañada Flintridge (who wrote both laws) said he was disappointed the semiautomatic gun ban was struck down. But he was pleased that California's hunting license requirement survived. "I remain committed to keeping deadly weapons out of the wrong hands, the Senator said. "Student safety on our campuses is something we should all rally behind and sensible gun control is part of that solution."
Moreover, Attorney General Rob Bonta's office said it was reviewing the court's decision on selling guns to young adults. In a statement to NPR, a spokesperson said it was committed to defending California's commonsense gun laws.