Inflation has caused candy prices to soar by an average 13%, causing how much you'll have to spend on Halloween candy to increase exponentially.
The price of Halloween will be a little scarier this year as the Bureau of Labor Statistics says candy will cost 13% more. That's the largest annual jump in prices on record for the Consumer Price Index, which measures inflation. It previously took nine years (from 1997 to 2006) for sweet treat prices to increase the same amount.
Additionally, the price of candy has risen 2% since August which is one of the largest monthly increases of any food in the report. According to NPR, sweets of its not just Halloween candy that's experiencing a price hike. All kinds of sweets are more expensive than last year.
This is largely driven by major increases in the price of sugar and flour, with the former up over 17% since last September. Supply chain disruptions and a poor beet sugar production year have also contributed to price hikes. Flour prices, which have risen 24%, drove up the costs of cakes, cupcakes, and cookies by 16% since last September.
Along with Halloween candy, frozen and refrigerated baked goods are also up more than 20%. As a result, Americans are collectively expected to spend $3.1 billion on treats this season. According to the National Retail Federation industry trade group, a $15 bag of assorted Halloween-sized candies will cost $2 more due to the 13% increase. Costumes could also feel more expensive than usual as the price of clothing jumped 5.5% since last year.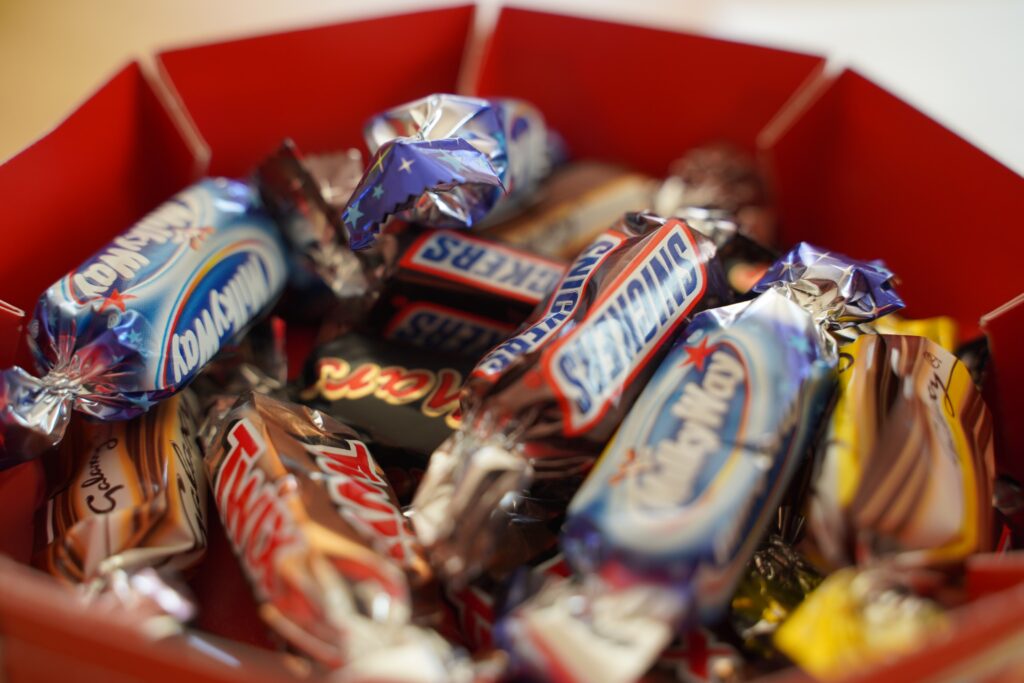 While the CPI report does not specifically track costumes, the agency says the cost of fabric, supplies, and sewing machines are up 11% since last September. So those who are crafty enough to create handmade costumes will feel the pinch even more. The spike in Halloween candy prices comes as overall inflation remains stubbornly high. Prices rose 8.2% for the 12 months ending in September. While that's a slight drop from last month, it's still much higher than the Federal Reserve's target of 2%.
As the cost of living crisis continues to impact all areas of consumer spending, Halloween candy and costumes will serve as a litmus test for the upcoming holiday season. The National Retail Federation says Americans will spend a total of $10.6 billion during this year's spooky season. That price includes costumes and lawn decorations, which have been increasingly popular in the past few years. The group says the average consumer will spend $100 this year, which is slightly less than last year's $103.
If those estimates prove true, it could be a sign that despite soaring prices, consumers are still willing to splurge for the holidays. Interestingly, a separate study by CandyStore.com says spending will hit $3.1 billion on Halloween candy this year. Examining 15 years of historical data, the website says the most popular treats are Reese's Cups, Skittles, M&Ms, Starburst, Hot Tamales, Sour Patch Kids, Hershey Kisses, Snickers, Tootsie Pops, and Candy Corn.
Most states, as you might expect, focus on the fun-size bars, with the occasional cool house giving out the best Halloween candy. But in Oregon, full-sized candy bars are the norm for trick-or-treaters, according to CandyStore.
---