There are many grocery items you should purchase at a dollar store, some of which include name-brand cereals, Himalayan pink salt, hot cocoa mix, and spice blends.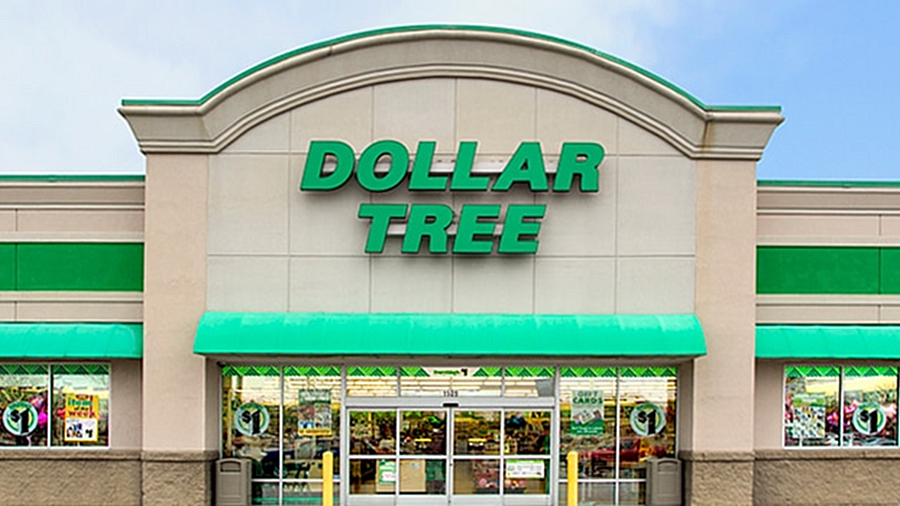 Buying grocery items at the dollar store can be a hit-or-miss situation. While you may save money on a product, the quality might be so low that it's really not saving you anything at all. However, there are certain grocery essentials that totally deliver the bang for the buck when you shop at the dollar store.
Name-brand breakfast cereals are one of the grocery items most obviously struck by "shrinkflation"—the somewhat sneaky way that some companies reduce the size of a product but keep the price tag the same. Dollar stores sell 3.5-ounce pouches of Cinnamon Toast Crunch, Lucky Charms, Honey Nut Cheerios, and other name-brand cereals for $1.25. "These small pouches are a good way to keep the cereal from going stale before you can eat it all, and if you have multiple family members who like breakfast cereal but can't agree on which kind to buy, this is an affordable way to make everyone happy," said Julie Ramhold, consumer analyst with DealNews.com.
Spices and seasoning blends are some of the grocery items that are almost always a better deal at the dollar store. Choices include a 3.5-ounce bottle of Kingsford Lemon Pepper, a 2.5-ounce bottle of Badia Complete Seasoning, and a 1.6-ounce bottle of spicy Tajin for just $1.25 each. This represents around 50% savings from grocery store prices.
Himalayan pink salt has less sodium than regular table salt and provides trace minerals your body needs. There's often a steep price tag attached to those benefits unless you shop at dollar stores. The same one-pound package of Salt 84 Fine Grain Himalayan Pink Salt that Amazon sells for $3 is available at Dollar Tree for $1.25.
Sugar-free drink mixes are always a good deal at dollar stores. These handy grocery items are sold under a variety of brand names, including Hawaiian Punch, Canada Dry, Wyler's, and Sunkist. Each box includes six to eight little packets that are easy to carry with you to make staying hydrated more flavorful.
Chocolate and other candies are great grocery items to shop for at dollar stores, not only for the affordable prices but the built-in portion control. You can find movie theater-size boxes of everything from M&Ms to Swedish Fish for $1.25. Higher-end chocolates may also be cheaper at dollar stores, such as scoring 3-packs of Ferrero Rocher or Godiva truffles for just over a buck.
If you prefer gum to candy, it's also cheaper at the dollar store. The same multi-pack of Extra sugarless gum that's $1.25 at Dollar Tree could cost you $2 or more at other retailers. You can also get a 5-ounce bag of Dubble Bubble gum balls for just over a dollar.
You can also get your hot drink fix more affordably at dollar stores. Most carry a decent variety of tea bags, with everything from regular black tea to herbal and mint teas. Hot chocolate mix, instant cappuccino mix, and other warm beverage options are usually available for $1.25. Dollar stores also sell some grocery items for under a dollar, such as baking soda. This household essential is great for deodorizing the refrigerator and makes an excellent, environmentally friendly substitute for abrasive scouring powders. A one-pound box of baking soda is just $0.69 at Dollar Tree, making it an affordable cleaning and deodorizing solution.
---