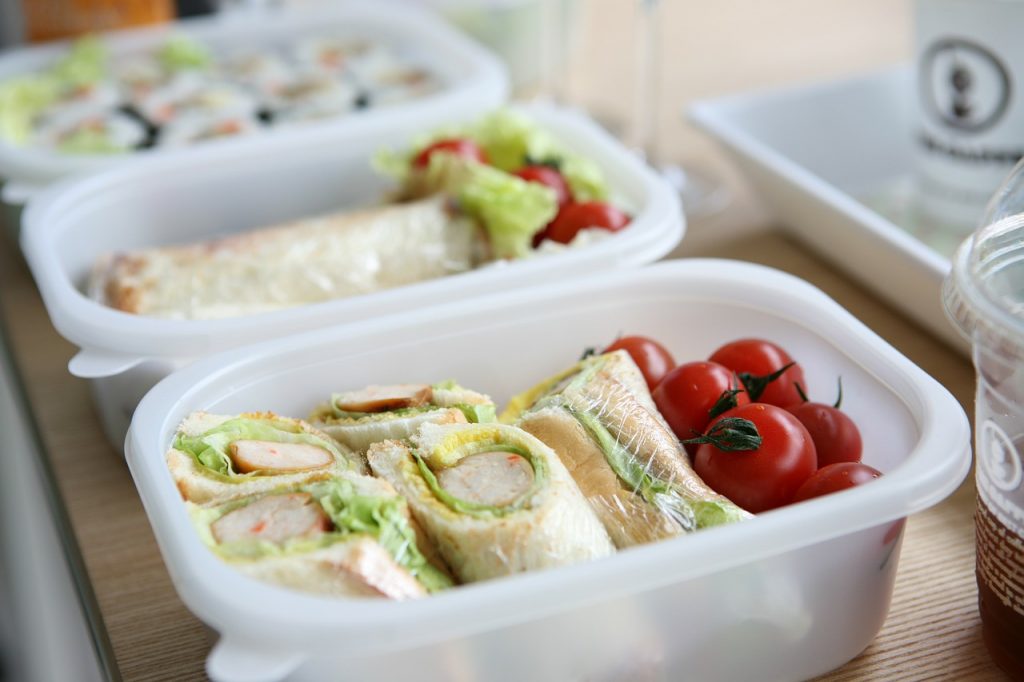 Food recalls have been popping up left and right recently. Strawberries that were distributed across the northern United States and California were linked to hepatitis outbreaks in several regions. Severe Baby formula shortages, which remain a major problem nationwide, occurred to do possible salmonella contamination. And even candy is not safe. There was a large-scale recall instituted for various Skittles and Starburst gummy treats after metal shards had been found in some packaging. Behemoth food manufacturer General Mills has become the latest in a long line of companies to issue an urgent recall. The General Mills recall pertains to its Dibz Lunch Blox containers.
Food Safety News reported that the General Mills recall was linked to a vast array of Dibz Lunch Blox products produced in the company's Golden Valley, Minnesota factory. General Mills has asserted that it suspects that the recalled products had possibly been contaminated by salmonella. The products were known to be distributed in states across the nation including California, Georgia, Louisiana, Michigan, Missouri, New Hampshire, New Jersey, New York, Oregon, Pennsylvania, and Texas.
Dibz Lunch Blox products are popular containers that come in a variety of different sizes. Many of those different sizes were included in the General Mills recall. These include the Dibz Lunch Blox. Entree, Grain, Veggie, and Fruit-sized containers. There are approximately 20 different affected products. The ID codes one should look for on the packaging to determine if they purchased an affected product are as follows: 1016.2, 1017.3, 1025.1, 1026.2, 1026.3, 1029.2, 1029.3, 1032.3, 1032.4, 1033.1, 1034.3, 1034.4, 1035.1, 1036.4. 1036.5, 1038.3, 1042.1, 1046.1, 1050.2, 1051.2. The recall reference number provided by Food Safety News is F-1280-2022.
If you believed that you have purchased one of the potentially tainted containers outlined in the General Mills recall you should make sure to thoroughly wash it before putting any food into it. If you believe that you have possibly ingested potentially contaminated food that you had stored in a Lunch Blox container you should monitor yourself for signs and symptoms of salmonella poisoning. Typical symptoms associated with Salmonella poisoning include diarrhea, abdominal cramps, and fever of 100 degrees F to 102 degrees F. Other symptoms may include bloody diarrhea, vomiting, headache, and body aches. Symptoms usually present within 72 hours of initial exposure to salmonella. Healthy adults typically recover within 7 days of infection. However, those with compromised or weakened immune systems can experience more severe illness. The elderly and very young are also more prone to prolonged and/or severe illness. In rare instances, salmonella poisoning can lead to death. Individuals who experience severe or worsening symptoms should seek medical help immediately.
General Mills has urged anyone with questions or concerns regarding the recall to reach out to its customer service department where a representative will be more than happy to field any inquiries pertaining to the General Mills recall. Its customer service department operates Monday through Friday between the hours of 8:00 AM and 4:00 PM CST. They can be reached by calling 1-800-243-5687. Alternatively, individuals can also visit the company's customer service website.