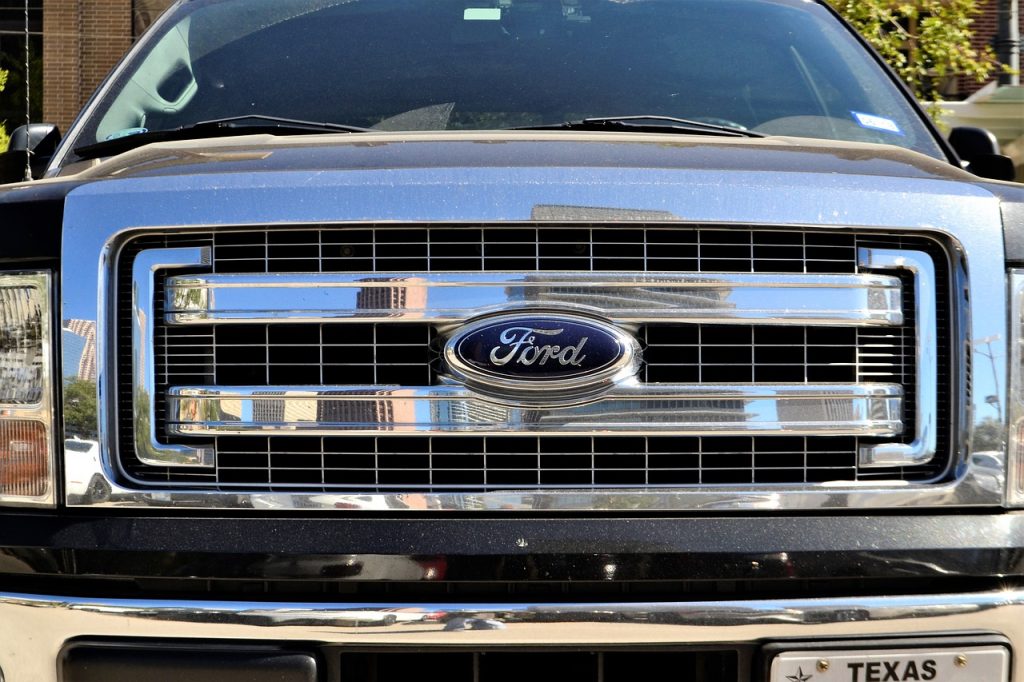 Ford has unveiled a new retro-style electric pickup truck to mark the official start of the 2021 SEMA Show in Las Vegas. The show serves as an annual conference for the automotive specialty and aftermarket industries. Built with partners MLe Racecars, the new F100 Eluminator is a modified classic truck that showcases what the future of aftermarket builds could look like in the future of electric cars.
The design is based on Ford's 1978 F-100 pickup truck. Replacing the original fossil fuel-sipping powertrain is an electric drivetrain from a Mustang Mach-E GT, which provides the pickup with 480 hp and 634 lb-ft of torque. The all-electric motors at either axle gives the truck a four-wheel drive experience like no other. This should help it make good use of that instant torque delivery.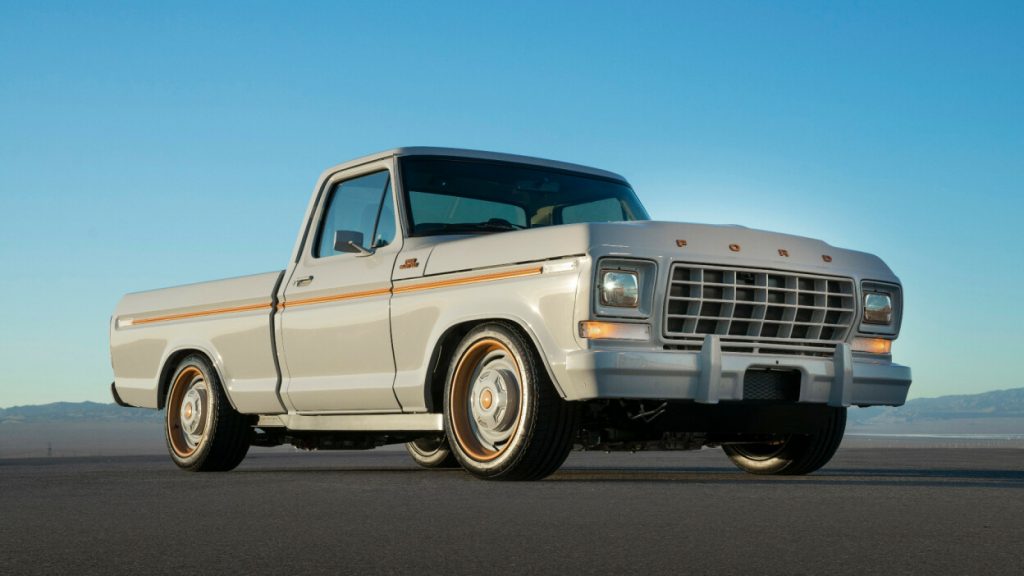 To accommodate Ford's modern electric drivetrain, the team at Roadster Shop developed a new chassis for the truck to ride on. Like all SEMA builds, the F100 Eluminator comes with a variety of visual upgrades. The truck's body has an Avalanche Gray paint finish. This is offset by unique Cerakote Copper accents installed by Brand X Customs.
The set of 19×10-inch billet aluminum wheels come courtesy of Forgeline. These come wrapped in a set of Michelin Latitude rubber. When you open the doors of the new Ford pickup you'll find an avocado-tanned leather by MDM Upholstery. There's also a slick billet aluminum dash by JJR Fabrication. Unfortunately, Ford's new truck is just a concept vehicle, for now, so don't go rushing to your local Ford dealer yet. In fact, due to supply chain shortages, many Ford patrons are still trying to get their hands on the new Ford Bronco.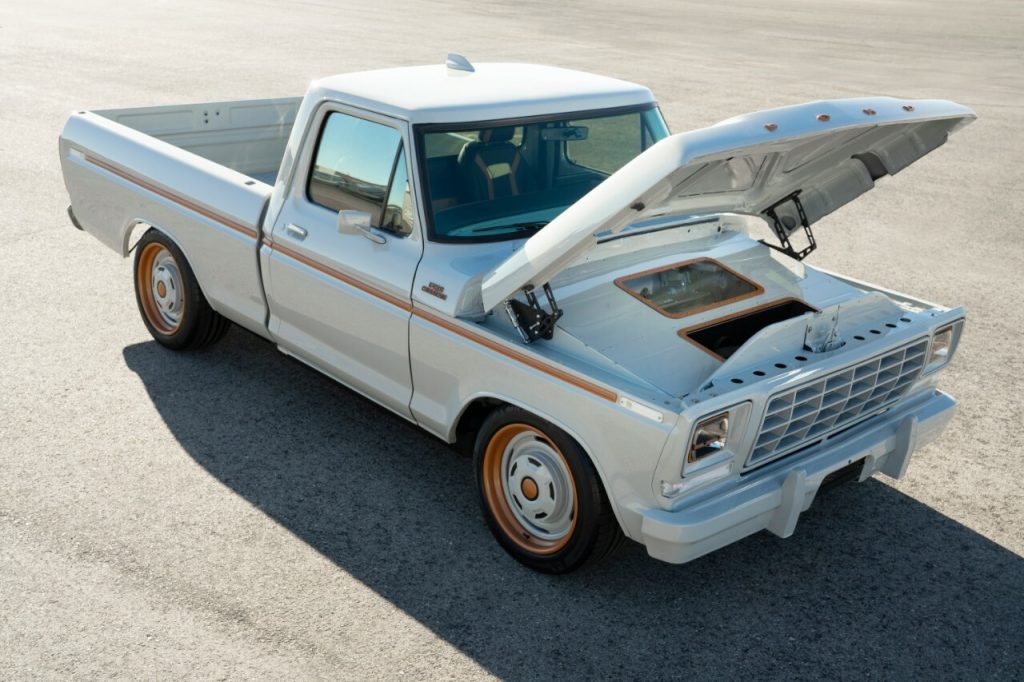 Speaking about the new pickup (via Mashable), Ford's global director of Vehicle Personalization, Accessories and Licensing Eric Cin said the car manufacturer's F-100 Eluminator concept is a preview of how the company is supporting customers as they go all-electric and embrace zero-tailpipe emissions performance, even for heritage vehicles.
Ford also confirmed that it's getting into the electric aftermarket performance trade. According to Road and Track, these ICE-powertrain alternatives (known as the Eluminator e-crate motor) are now available through authorized Ford parts dealers, or via Ford Performance. Each motor produces 281 hp and 317 lb-ft of torque while carrying an MSRP of $3,900. Unlike the crate motors of yesteryear, the Eluminator e-crate motor is street-legal throughout the United States.
Interestingly, the aftermarket business is extremely important to the automotive industry. Vehicle manufacturers annually unveil unique designs to gauge consumer interest and showcase new aftermarket products such as Ford's e-crate motor. Moreover, the aftermarket parts industry is a $44.6 billion industry, according to Specialty Equipment Market Association, which is closely associated with the SEMA Show.
While car enthusiasts may not be able to get their hands on Ford's new F-100 Eluminator yet, the truck is a great example of how the aesthetics of electric vehicles are being pushed forward. Electric vehicles are better for the environment than gas guzzlers. But their often futuristic designs don't always appeal to everyone. Hopefully, the F-100 Eluminator will broaden the concept of electric vehicles, and encourage everyone to move away from petrol and diesel.