One the heels of the F-150 Lightning's immense success, Ford has been secretly working on an all-new type of electric pickup truck.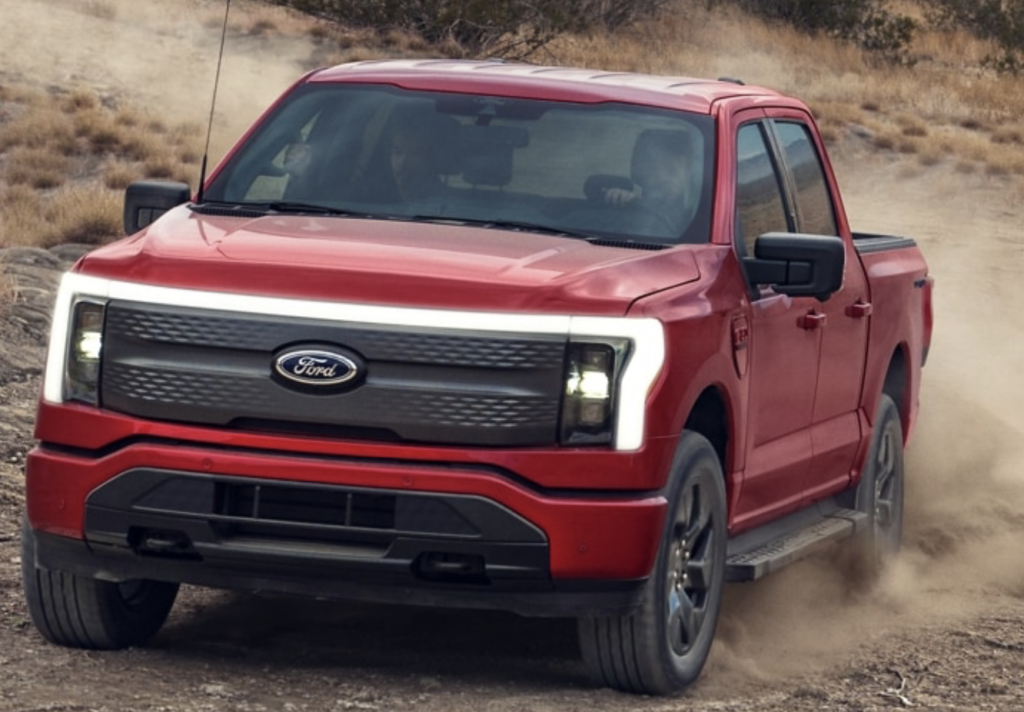 Ford is going all-in on making electric cars. Following the immense success of the Ford F-150 Lightning, Ford is now pivoting its efforts into making a new type of EV. According to The Verge, Ford is making a brand new electric pickup truck. 
At this point, few details are known about Ford's new EV pickup. Whispers that a new EV pickup was in development first surfaced back in April. Back then Ford CEO Jim Farley disclosed that Ford was developing a new pickup at its Blue Oval City plant located in Tennessee. Farley didn't reveal what the car would be called at the time, but he did say that it would be an entirely new model not a derivative of the current F-150 Lightning. He positioned the car as the catalyst for making Ford a leader in electric pickup trucks. That's a bold statement but a perceivable one, especially considering the success that the F-150 Lightning has garnered since its launch. 
Furthermore, industry speculation suggests that the pickup will make its debut alongside the new electric Ford Explorer and will likely be available for purchase beginning in 2025. This new pickup would mark the fourth electric model in Ford's lineup of EVs. In addition to the Explorer, this new pickup joins both the Mustang Mach-E and of course, the F-150 Lightning.
Ford's electrification plans don't begin and end with those four cars, however. Both Farley and the company as a whole have been very vocal about the decision to go all-in on fully flushing out the EV side of the business. In fact, Ford split the company in two so that the EV side could function independently of the gas-powered side and vice versa. This was done to streamline company efforts and focus as well as to clarify Ford's future ambitions and intentions. 
In no uncertain terms, the company has outright stated that in just a few years it wants to be "the clear No. 2 electric vehicle maker in North America." After claiming that number two spot, Ford has asserted that it plans to go after Tesla with the goal of usurping that number one seat. The company has its work cut out for it though. All the major players in the auto industry have been taking steps and announcing plans to bolster their EV lineups. For example, Honda just announced its plans to build a new $4.4 billion factory in the United States with the sole purpose of pumping out its lineup of electric vehicles. Tesla is also adding additional production facilities with the intention of ramping up its vehicle output, too. 
To help accomplish its lofty EV dreams, Ford is reportedly working on developing EV versions of some of its other popular gas-powered models, namely the new Bronco. Although, unlike the Ford Explorer and the unnamed new pickup EV, it is unclear when Ford is planning to debut an all-electric Bronco. Automotive News detailed that it is inclined to believe that the company is more likely to release a hybrid version of the Bronco before it launches an entirely electric version.