In what amounts to something almost unthinkable, Facebook lost a massive amount of money for the first time in company history.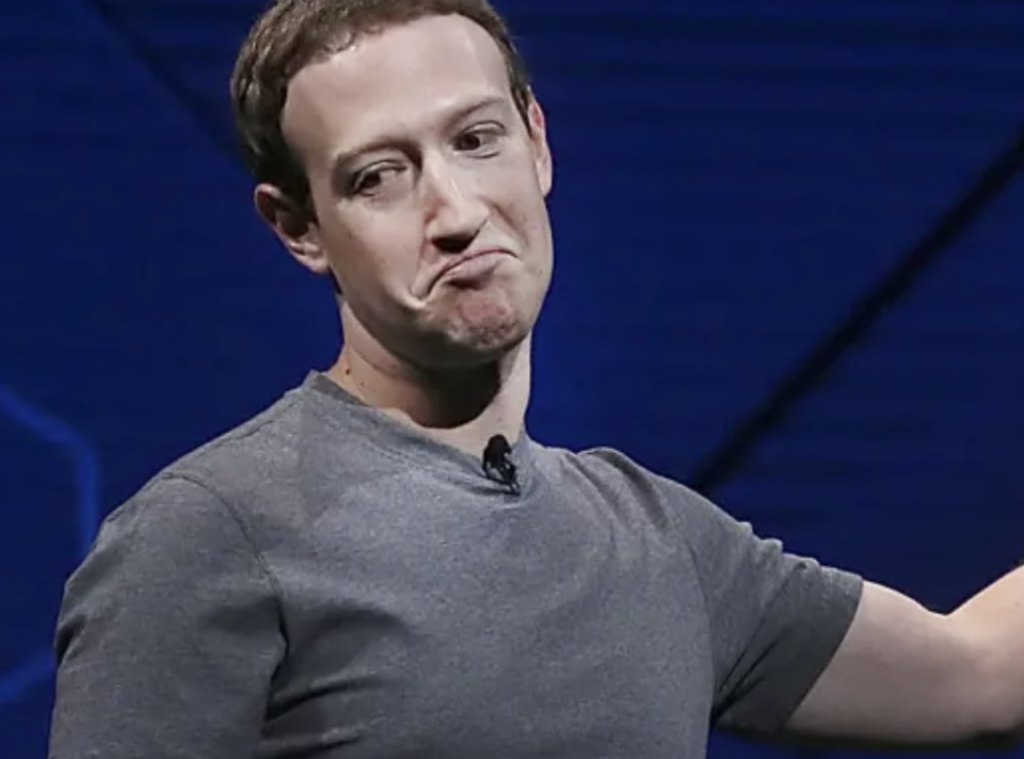 As social media companies have been fighting for a piece of the economic pie, massive platforms have had substantial stock plummets. While Meta, Facebook's parent company, has tried to pivot towards virtual reality, it's had some economic fluctuations. Since its creation, Facebook has lost a considerable amount of money, unlike any other quarter.
Facebook recently disclosed its quarterly earnings in June. According to its last fiscal report, the social media platform made $28.8 billion, a 1% drop from last year's second quarter. Its net income has also decreased over the past year, declining 36% year-over-year to almost $6.7 billion. In 2021, the social media platform's net income nearly doubled from 2020, but now both Facebook and Meta are struggling to keep up with fierce tech competition. Ad demand has also declined for Meta over the last year. The paid ad average decreased by 14% over the past year, indicating that the parent company's social media platform is becoming less desirable.
The number of monthly active users on the Facebook app is also slowly decreasing. From the first quarter of 2022, the number of active participants on the site has gone from 2.936 billion to 2.934 billion. Though this isn't a considerable decrease, the numbers are showing that fewer people are interested in Facebook as a platform, leading to the possibility of more users abandoning the site in upcoming months.
Meta CEO Mark Zuckerberg is more reluctant to believe that Facebook has become less popular for current internet users. On a recent conference call with analysts, Zuckerberg stated that the recent drop in active users is due to the war in Ukraine. He attributes internet blocks in Eastern Europe to the reported decline in users over the last quarter. Though this may be true, it's more likely that younger generations are more interested in popular social media platforms like TikTok than in joining Facebook.
Mark Zuckerberg has been in the press lately due to vaguely threatening proposals about his Meta staff. Tech CEOs like Tesla's Elon Musk have been transparent about their need for workers to return to the workplace though COVID-19 is still rampant. Musk made a statement about salaried workers needing to work 40 hours per week in person or they would be terminated. Though Zuckerberg's comments weren't as vicious, he did make public statements about his staff needing to elevate their performance or they could be laid off. The Facebook creator wants to return to a more controlled performance review process to potentially regain his company's recent devaluation.
Mark Zuckerberg is also looking to cut staffing at Facebook and Meta this year. He'll also be limiting his hiring this year, reducing engineer hiring by 30%. The company will also scale back its expense growth plans this coming year. Zuckerberg said in a recent statement that he wants Meta to prepare for a turbulent economic climate.
Zuckerberg joins many executives of various industries attempting to make extensive budget cuts. Both inflation and the invasion of Ukraine have massively affected tech companies worldwide, interrupting supply chains and causing financial chaos. As the Facebook CEO attempts to handle the precarious marketplace, it's undetermined whether the social media platform will be able to bounce back.
---