Proposition 30, new pending legislation in California, would tax those making $2 million or more annually in order to fund electric vehicle initiatives in the state.
As the demand for more electric vehicles on the road increases, California, which has led the way toward eliminating sales of gas-powered cars, proposed a measure that would increase taxes for the rich for EV funding. At first glance, the measure seemed as if it would be an easy pass amongst Democrats, but California Governor Gavin Newsom has surprisingly voiced his opposition to Proposition 30. This places him against his own party and those who have fought for the passage of various environmental policies. 
California's Proposition 30 would work by adding a 1.75% tax on those who earn more than $2 million per year, which is equal to less than 43,000 people living in the state. The extra tax would help provide an extra $5 billion to fund electric vehicle initiatives, such as the creation of more charging stations. A part of the money would also be used to help fight wildfires.
According to Yahoo News, environmentalists believe that "California needs dedicated funding" to fully eliminate gas-powered vehicles and steer its residents toward electric vehicles. Planet-warming gas emissions destroy the Earth's ozone layer, and 40% of California's greenhouse gasses come from transportation. Those gasses and the state's constant wildfires are responsible for the excess carbon polluting the environment. 
California Environmental Voters' CEO Mary Creasman said that the state cannot meet its goals without extra funding. However, Gov. Newsom believes that Proposition 30 is an attempt by rideshare company Lyft to "funnel state income taxes" for their own benefit, reported Yahoo News. California has mandated that all rideshare companies use only electric vehicles by 2030.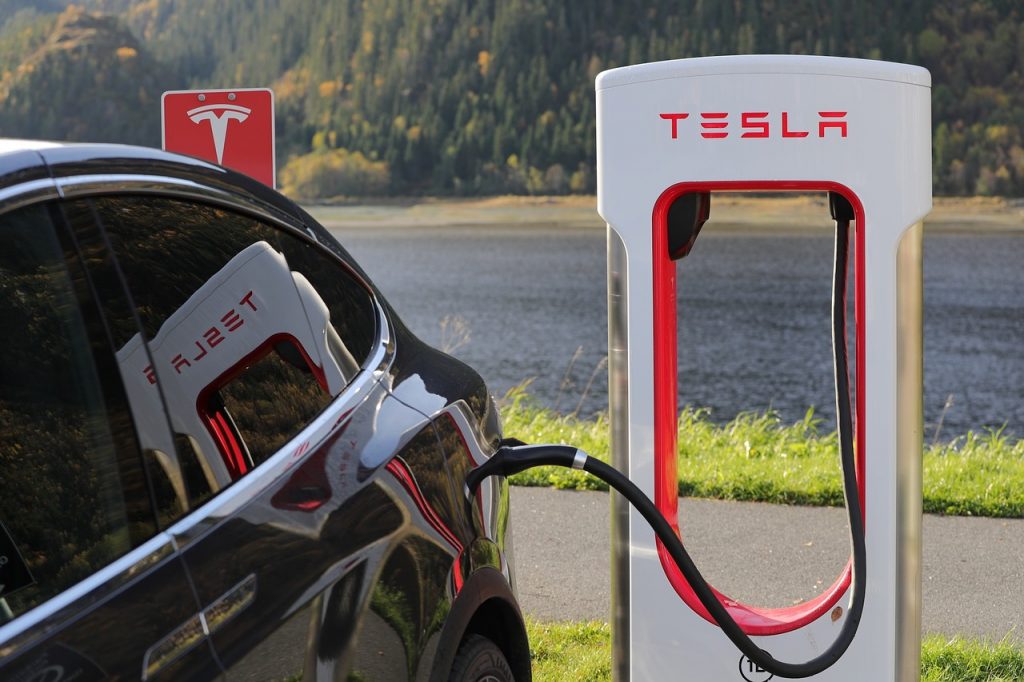 Lyft poured $45 million into California's Proposition 30, fueling Gov. Newsom's argument that the company created the plan for its own benefit. However, those who are in favor of Proposition 30 reject those claims, saying that Lyft became involved with the measure only after it was created. Many are surprised with the Governor's stance, particularly since he helped pass the recent rule stating that car companies can only sell new electric vehicles by 2035 in an attempt to transition away from gas-powered cars. 
The proposition's supporters said that they needed to call out the California governor for spreading misinformation about the measure. Newsome said that he is already dedicating $10 billion to help fund electric vehicle adoption through 2028. The extra funding from Proposition 30 would help limit pollution in low-income neighborhoods as well as help Californians purchase electric vehicles and help the state with purchasing environmentally-friendly delivery trucks and buses.
Climate change has also impacted California by making it hotter and drier, and as a result, more susceptible to the dangerous wildfires that have ravaged its lands. The most destructive wildfires occurred in the last few years, releasing more than 85 million metric tons of carbon into the environment. The urgency for an all-electric vehicle plan for California is evident as prominent organizations like the California Democratic Party and the Clean Air Coalition back the new proposition.
Those organizations have also rejected the California governor's idea that the proposition is meant to benefit Lyft, especially since the measure doesn't mention anything about helping fund rideshare companies' adoption of electric vehicles. If passed, the proposition's tax increase would last for 20 years.
---