The best advice for staying warm in frigid temperatures includes dressing in layers, not staying outside for extended periods, looking for signs of hypothermia, and sheltering in place when possible.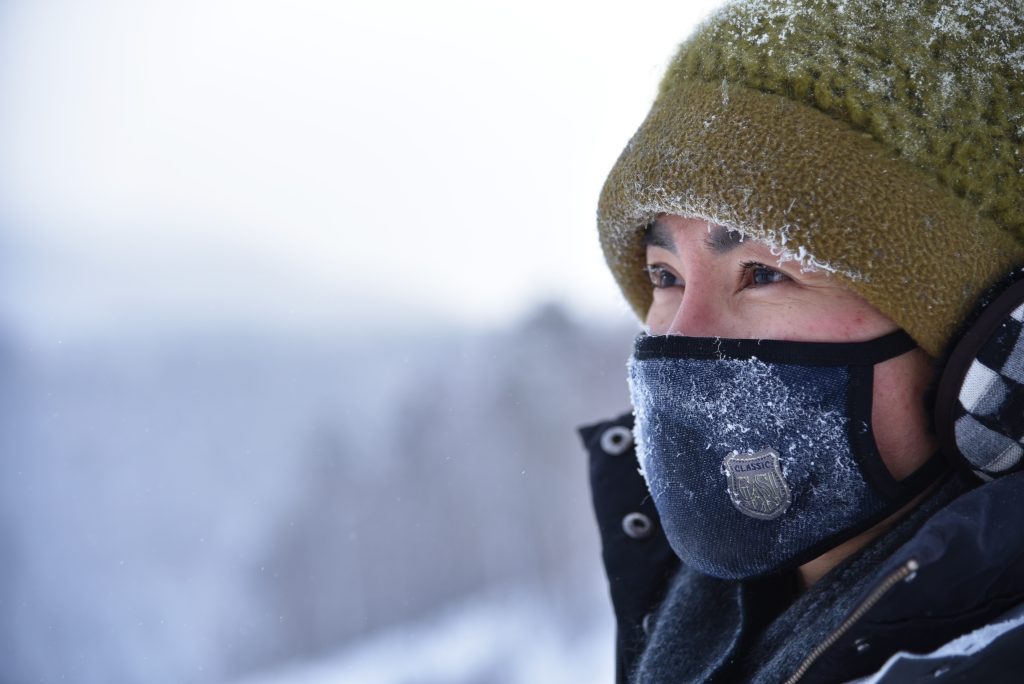 Unfortunately, winter is nowhere near over this year. It keeps coming back with a vengeance, bringing dangerously cold temperatures. So many local, regional, and national news outlets have serious warnings about how to stay warm in the brutal weather.
The good news is that this round of dangerously cold temperatures will not hit all of the United States. An arctic blast will cover much of the midwest and northeast but leave the rest of the country relatively unscathed. Here's a look at which areas will see the worst impact and how to keep yourself safe.
In Vermont, meteorologists expect temperatures to drop to at least 0 degrees, if not lower. But the worst part is the wind chill. Experts believe the wind chill across much of the state will get down to -40 degrees.
But New Hampshire may have it worse. According to NPR, "The region's highest peak, New Hampshire's Mount Washington, is expected to reach record-breaking lows, anywhere from -45 to -50 degrees Fahrenheit." The state has activated emergency shelters and actively seeks donations to assist homeless populations.
Residents of Massachusetts may experience the worst cold they've seen in at least seven years. And in Connecticut, the National Weather Service (NWS) predicts wind chills of 25 to 30 degrees below zero in much of the state. While Maine is under a blizzard warning and expects wind chills of approximately 30 to 40 degrees below zero.
While Minnesota residents are no strangers to dangerously cold temperatures, they will face the coldest temperatures this year. The mercury will drop to -10 degrees in some places and -20s to -30s further north. Those are real temperatures and not wind chill.
Other states that will get impacted by the arctic blast and dangerously cold temperatures include Wisconsin, New York, Michigan, and Rhode Island. Contact your local government agency for up-to-date information about emergency shelters and other resources. But here are some general tips to help keep you safe and warm during dangerously cold temperatures.
According to the National Weather Service, "Arctic air, together with brisk winds, can lead to dangerously cold wind chill values. People exposed to extreme cold are susceptible to frostbite in a matter of minutes. Areas most prone to frostbite are uncovered skin and the extremities, such as hands and feet."
So, make sure you and your loved ones stay bundled up as much as possible. And watch for signs of hypothermia. These include sluggishness, a body temperature below 96 degrees, and slowing mental capacity. If you notice any of these in yourself or your family, get to a doctor quickly.
If you do have to venture outside, dress in layers. Doing this allows you to strip down (or add on) pieces as you warm up or cool down. It is standard advice among anyone who spends extended periods in dangerously cold weather.
And the good news is that this arctic front should not last too long. So if you can stay inside for a few days, it would be best. Also, don't forget to bring your pets inside during cold spells like this.
---