You won't believe the crazy thing that DiGiorno has done to its line of iconic frozen pizzas.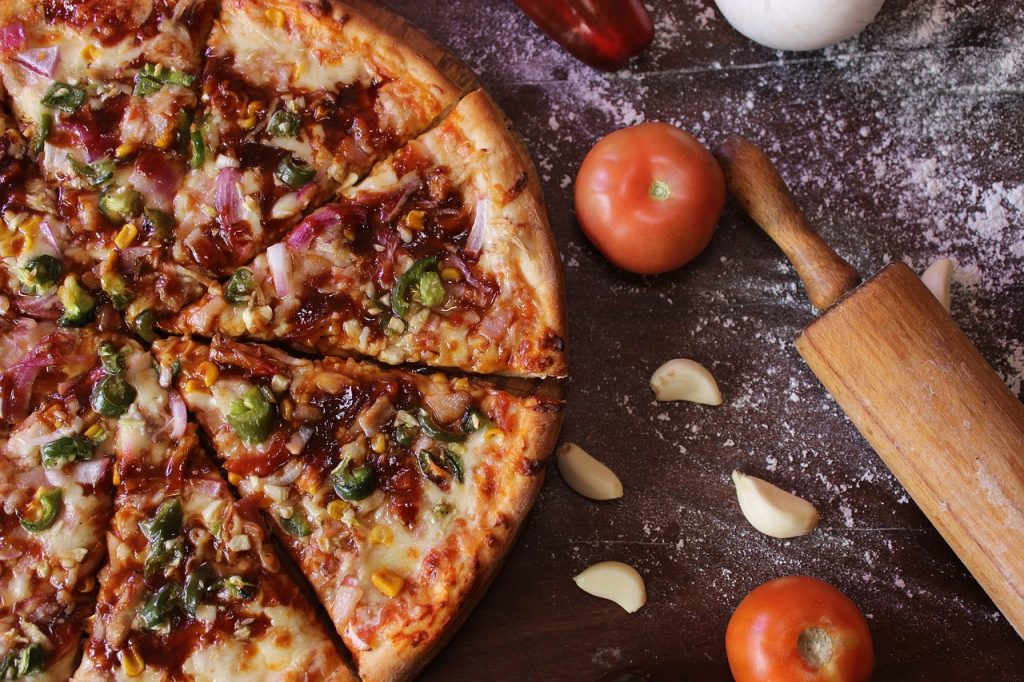 If you ask any American, they say that they would rather have a tasty, cold slice of pizza for breakfast in the morning than the typical breakfast options they are presented with. Okay, maybe not ALL American say this, but a poll conducted in 2019 says that half of them would take the cold slice of pizza. Maybe this is why the frozen pizzamakers at DiGiorno have come up with their version of a DiGiorno breakfast pizza.
No, this DiGiorno breakfast pizza is not leftover from the night before. It is actually a true breakfast pizza. Eschewing the fact that, for the most part, true breakfast pizzas have not really caught on with the general public, DiGiorno is still moving forward with its new creations. In fact, they are going all in.
The new DiGiorno breakfast pizza is set on a croissant and is called the cinnamon roll pizza. It is exactly what it sounds like – a pizza-shaped croissant with cinnamon roll toppings. The breakfast pizza is part of DiGiorno's Croissant Crust Pizza line which they introduced last year. The new line, though, only carried the normal pizza toppings such as four cheese or the three meats. What this new version of Croissant Crust Pizza brings to the table is what the package describes as "cinnamon cream sauce, cream cheese crumbles, churro pieces, and cinnamon flakes on a croissant crust."
Now, if that is not breakfast-y enough for you, fear not. DiGiorno has got your back. Along with the new Cinnamon Roll breakfast pizza, DiGiorno is also bringing along two other breakfast pizzas. The first one is called the Eggs Benedict Inspired breakfast pizza. This one will feature "scrambled eggs, diced ham, cheddar and mozzarella cheese with hollandaise style sauce on a croissant crust." How tempting does that sound?
If eggs benedict isn't quite your style, perhaps this next one will be right up your alley. If you're an old military vet, this new DiGiorno breakfast pizza may strike a nostalgic chord. The third Croissant Crust breakfast pizza is called the "sausage and gravy" pizza. Of course, those of you who have served in the military may better know it as (or call it) the "sh*t on a shingle (SOS)" breakfast pizza, although a true SOS is beef-based. On this pizza, DiGiorno's lathers on sausage with gravy-style sauce. They also toss in some cheddar and mozzarella cheese to give the typical SOS a new look.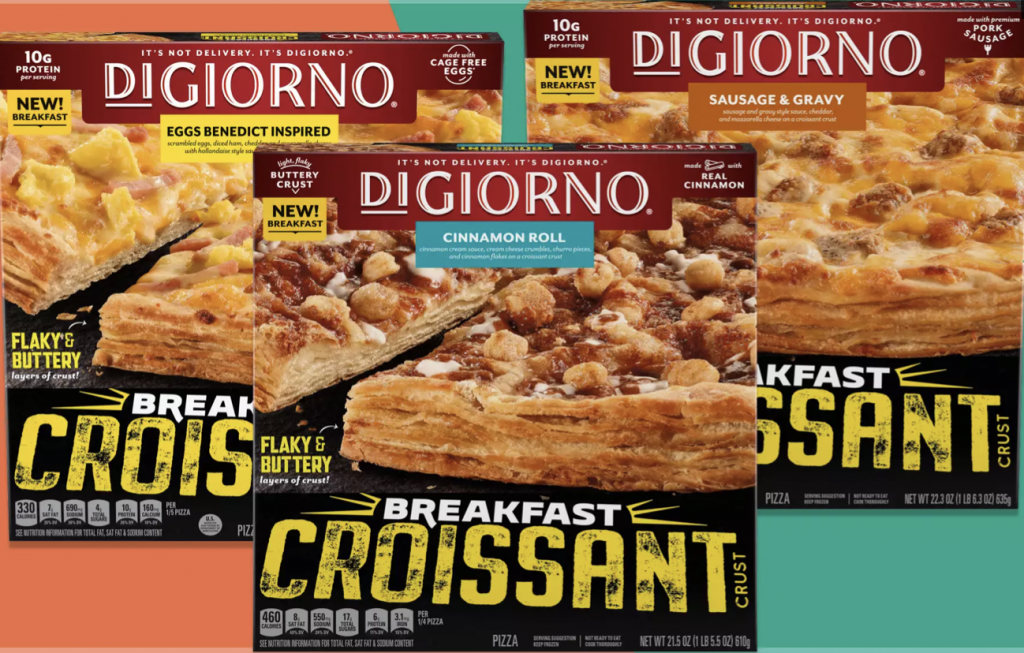 To make these three-breakfast pizzas sound a tad bit more enticing, DiGiorno promises that they are made with "high-quality ingredients like 100 percent real cheese, cage-free eggs, premium pork sausage and real cinnamon." Not sure if that works. And to make sure that they stand out from the others, DiGiorno also claims they are the only croissant-style pizza pie available across the country. Should they be bragging about that?
DiGiorno's breakfast pizza isn't the only mouthwatering pizza in the frozen section. There are others, though you may not have heard of them. Walmart offers up the Marketside Biscuit-Crust breakfast pizza that has toppings such as "scrambled eggs & cooked breakfast crumbles with a creamy, peppery gravy on a biscuit crust." And if that doesn't sound tempting enough, you can grab yourself Palermo's Rising Crust breakfast pizza. This is "loaded with ½ lb toppings" that include "breakfast sausage, bacon, eggs, and 100% real mozzarella and cheddar cheese."
If breakfast pizza is your thing, then DiGiorno's breakfast pizza is your answer. They offer one to fill the sweet tooth craving, one for the fancy breakfast eater, and one who prefers to relive their military days. Then again, you could always opt for a cold slice of leftover pepperoni and mushroom pizza.
---