Krispy Kreme has gone all out with its latest limited edition donuts. They couldn't have captured summer more if they tried.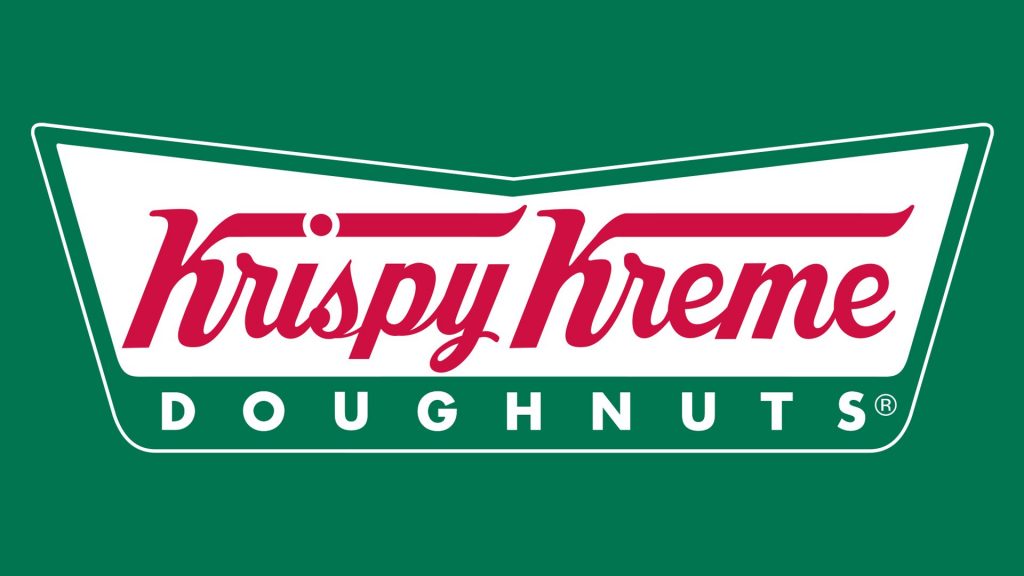 Krispy Kreme has had a year filled with creative promotions. After its successful dozen-doughnut promotion that was valued at the cost of national gas averages, the company took off with other inventive offers. Last month, Krispy Kreme released a summertime favorite: soft serve ice cream. As if the doughnut-flavored ice cream wasn't enough, the sweets enterprise is about to release doughnuts that taste like quintessential ice-cream flavors.
Krispy Kreme is partnering with Good Humor, owner of the Popsicle brand, to release new doughnuts with summer-inspired flavors. The latest release has been lovingly labeled "ice cream truck doughnuts" since they're reimagining flavors of popsicles and treats often purchased at trucks and outdoor vendors. The limited-time-only doughnuts are being sold nationwide starting today until an unknown date. Take a look at the limited-time treats below.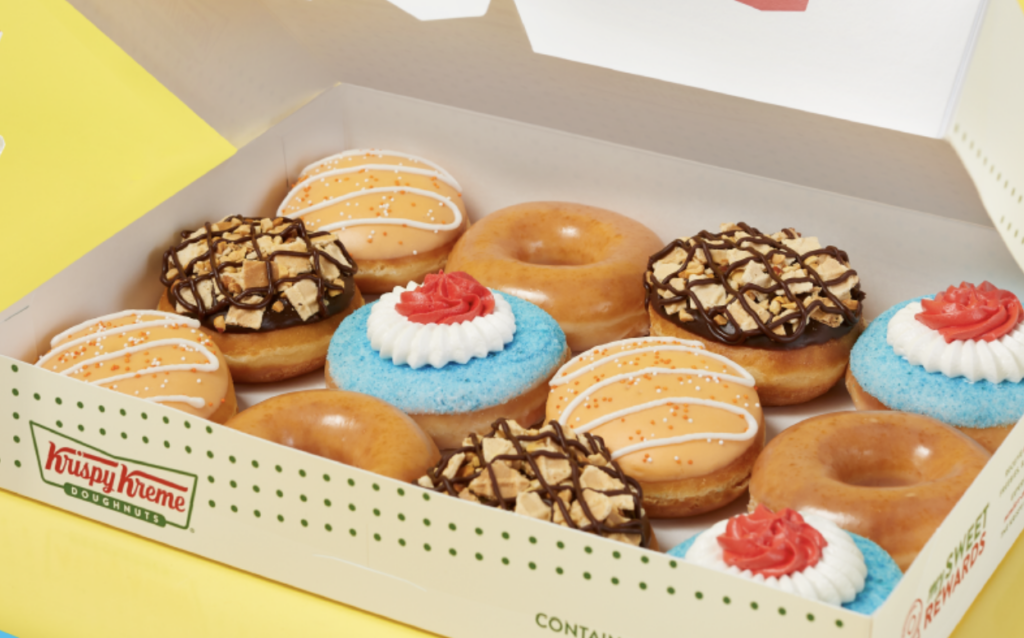 The first doughnut released in Krispy Kreme's ice-cream-inspired line is the Popsicle Firecracker Inspired Doughnut. Firecrackers are probably the most well-known ice pop from Popsicle, with their red, white, and blue colors mimicking the American flag. The flavors combine lemon, cherry, and blue raspberry for a great summertime and unequivocally kid-friendly treat. The Krispy Kreme reimagining will take those flavors and twist them on their head. The base of the treat is Krispy Kreme's Original Glazed doughnut, topped with raspberry blue sugar and cream inspired by all three of the Firecracker's flavors.
The two other flavors released are the Vanilla King Cone Inspired Doughnut and the Creamsicle Inspired Doughnut. The Vanilla King Cone Inspired Doughnut will have Vanilla custard Kreme, dipped in a chocolate coating, and topped with sugar cone pieces and peanuts. The Creamsicle Inspired Doughnut will have a very similar profile to the iconic dessert. The doughnut will have vanilla custard and drizzled with vanilla icing and mini sprinkles. The icing of the doughnut will combine the orange and vanilla Creamsicle flavors to get that tangy and sweet taste.
While many are excited about Krispy Kreme's collaboration with Popsicle, customers might be looking for something more extraordinary to fight the summertime heat. If that's the case, then Krispy Kreme has a colder dessert that'll be perfect for those hot July and August days. The doughnut company is releasing a Creamsicle Inspired Chiller, a frozen beverage that'll satisfy anyone seeking relief from the scorching weather. The frozen drink will have a creamy frappe base and orange flavoring that perfectly matches the Creamsicle flavor profile.
Krispy Kreme has a few ongoing promotions that intersect the release of these Popsicle-inspired doughnuts. One of its most chaotic and exciting promotions is the company's Hot Light deal. From now until Labor Day, whenever a shop has the Hot Light turned on (which means new donuts are being glazed), a customer can win an Original Glazed doughnut free of any additional purchases. Krispy Kreme fans can download the app that shows when nationwide stores will likely have their Hot Light on and glazing fresh doughnuts.
Krispy Kreme has been a longstanding doughnut favorite for Americans. The sweets company continues to push the envelope with exciting new promotions that have recently matched the current economic and cultural climate. The company's latest promotion will bring nostalgia back to customers who've been wishing for Popsicle-flavored treats.