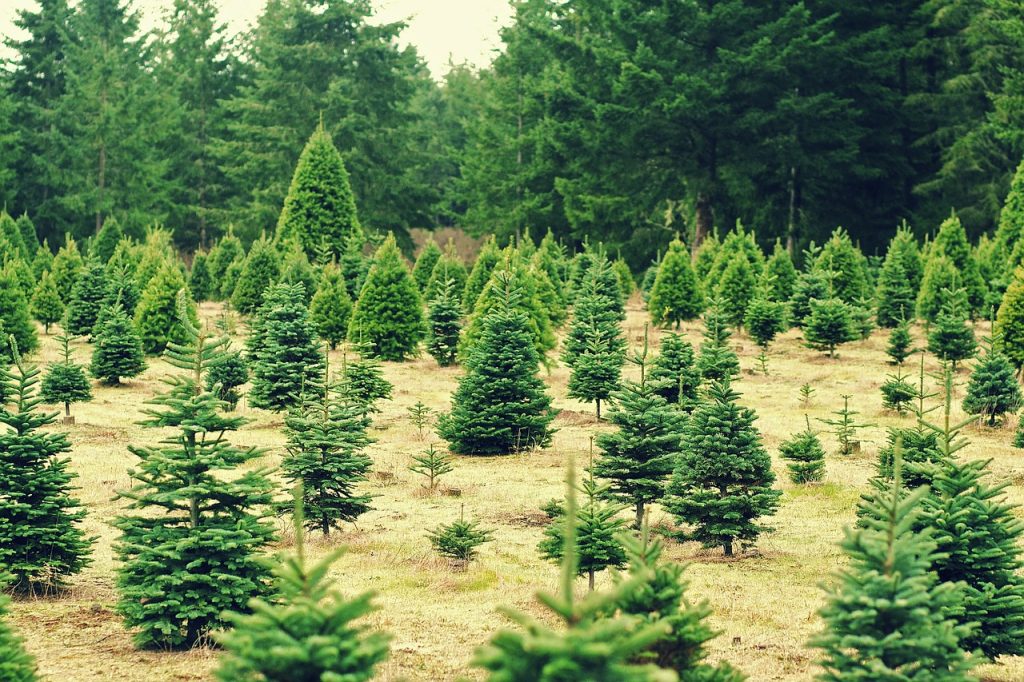 When deciding what kind of Christmas tree to put up, one questions typically come to mind. Real or fake? There seems to be another option emerging when it comes to deciding on a Christmas tree, and that new option is a Christmas tree rental.
The two traditional options when it comes to deciding on a Christmas tree are typically whether you're going to reuse the same tree you've been using or if you're going to go chop down a real tree. One company is now offering Christmas tree rentals. This could be a game-changer.
The Christmas tree rental option is essentially a real tree that happens to be potted. Like a traditional Christmas tree, you can adorn the tree with all your decorating elements, like ornaments and lights. At the end of the Christmas season, you would return the tree to the same place you got it.
This new business of Christmas tree rentals could be the best option for our environment. Fake Christmas trees are the worst for the environment, as they are often made of harmful chemicals and have to be transported long distances. Real Christmas trees are better for the environment because they clean the air and also allow farmers to utilize the land.
Once the tree is chopped down, though, it releases the gases back into the air that it had once absorbed. If a tree is planted and kept in a pot, like the Christmas tree rental, these gases are never released. When comparing these three options in terms of which is best for the environment, a Christmas tree rental takes the cake.
This idea of Christmas tree rentals came from Monica Hudson, who is originally from Switzerland. Hudson had the idea for Christmas tree rentals back in 2009. By the time Christmas rolled around that very same year, Hudson had gathered about 500 Christmas trees.
Hudson named her Christmas tree rental business, Rent A Christmas Tree. The company currently has around 1000 trees and operates out of California. Primarily the business provides Christmas trees for people located on the Central Coast of California and the San Francisco Bay area.
The trees that are a part of the Christmas tree rental live in their pots year-round. The trees receive water from a drip irrigation system. Typically around 700 trees are rented out each year.
The trees that stay behind often need a little time to grow or reach their full potential. By the time Thanksgiving rolls around, The Christmas tree rentals are usually fully booked. Reserving a tree is simple and easy.
Customers who wish to reserve a Christmas tree can simply do so online. When utilizing this online tree rental service, you can choose your tree based on price, height, and even the type of tree that you prefer. Trees are rented for a period of 30 days.
At the end of the 30 days and included in service, the trees are picked up. They're also delivered directly to customers' homes upon initial ordering. In addition to being good for the environment, this is also a great option for aging adults or someone who may not be able to put up a treat themselves. A quick google search will tell you if this service is available in your area.
---