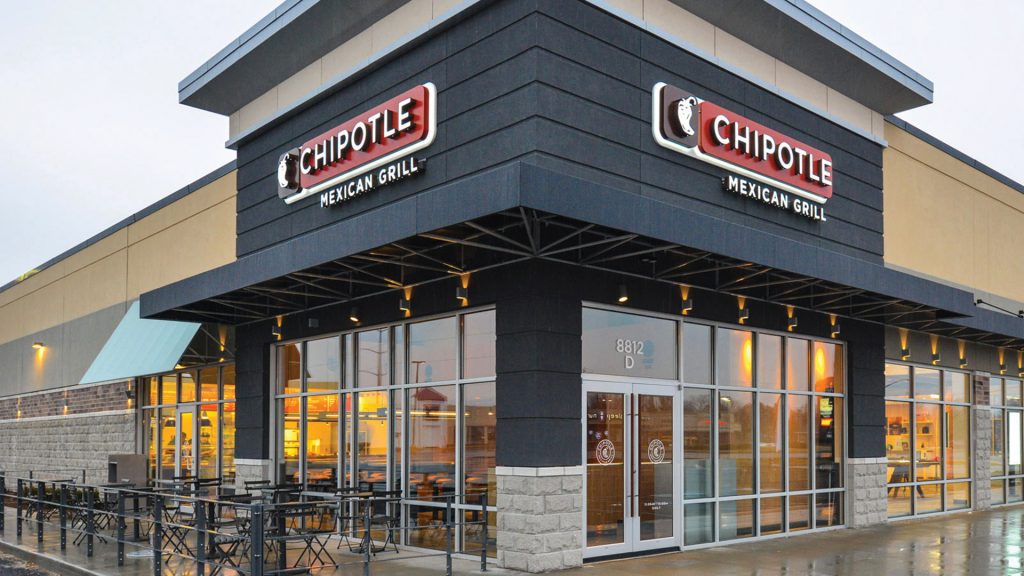 In the restaurant industry, particularly in the fast-food sector, it is important to keep innovating to continue to successfully drive customer traffic. Introducing a new gimmick, deal, or menu item is a good way to accomplish that goal. This is why you'll often see limited-time or celebratory offerings at places like McDonald's and Burger King. Now, Chipotle is aiming to attract new groups of diners to its restaurants by changing up its menu. The Mexican fast-casual chain has decided to test out a new cauliflower rice option in select markets in the United States.
Chipotle announced that it will be testing out its new cauliflower rice menu item in 60 different locations across the nation. Restaurants in Arizona, Southern California, and Wisconsin will receive the new product. According to Chipotle, the new cauliflower rice is keto, vegetarian, vegan, and paleo-friendly. The restaurant chain asserted that they decided to test out this new product after it saw monumental success with its Cilantro-Lime Cauliflower Rice, which was released nationally as a limited-time option in 2021. "After the success of our Cilantro-Lime Cauliflower Rice last year, we are eager to test a second plant-powered start for any go to order," detailed Nevielle Panthaky, who works as Chipotle's vice president of culinary.
The new cauliflower rice will be seasoned differently than its cilantro-lime predecessor. The new offering will reportedly be made with a variety of spices including garlic, paprika, and cumin, all three of which are frequently used in authentic Mexican cuisine. By the sound of it, it's looking more and more delicious. However, as of now, Chipotle has not announced an official launch date or title for the upcoming menu item.
While waiting for the delicious-sounding menu item to make its debut, it's interesting to speculate about the logic behind Chipotle's choice of test markets. Southern California and Arizona are located in the southwestern quadrant of the United States. Whereas Wisconsin is located in the northernmost portion of the midwest, separated from Canada only by Lake Superior. Both Arizona and California have large Mexican populations, and Wisconsin does not. Additionally, Southern California, because of the influence of the entertainment sector, is a Mecca for diet alternatives like keto and paleo.
Thus, going off of these very superficial and in no way comprehensive statistics it's likely that Chipotle is trying to see if its new cauliflower rice could sustain broad market appeal or if it would end up becoming more of a niche product that would only thrive in certain regions. Even though the above is just speculation in regards to the company's logic, it's certainly interesting to try and ascertain the reasoning behind why they chose the test markets they did.
Chipotle's new cauliflower rice may not be coming to a city near you anytime soon. However, that doesn't mean that any new menu items won't be. The restaurant has more things in the works beyond their cauliflower rice endeavors. Reportedly, the Mexican chain is also working on bringing desserts and more side dishes to their menus in the near future. These offerings are more likely to be launched nationwide when they eventually do debut.