A carbon dioxide shortage, perpetuated by a major facility's contamination and supply chain logjams, is making it difficult for smaller beer companies to brew their malt beverages.
Beer lovers might have difficulty getting their favorite products this winter season. Beer companies are having problems sourcing carbon dioxide (CO2) in America, leading to various complications at a number of breweries and retailers nationwide. Major companies have been frantically searching for new gas suppliers, which are used to put the bubbles in your favorite drink.
This shortage is another blow for an industry hit hard by the COVID-19 pandemic. Over the last two years, beer makers have dealt with carbon dioxide shortages and price hikes for aluminum cans and cardboard, which are integral to the beer production process. But in August, carbon dioxide's cost increased sharply, which has led to this new shortage.
Bryan Van Den Oever of Red Bear Brewing told NPR's Morning Edition, "We've talked to our supplier, and our supplier told us that they were not taking on any new clients to make sure that their long-term clients have a steady supply of carbon dioxide."
Some smaller breweries even have to suspend operations at their breweries due to the shortage. What could this mean for their loyal customers? It could lead to fewer jobs and higher prices.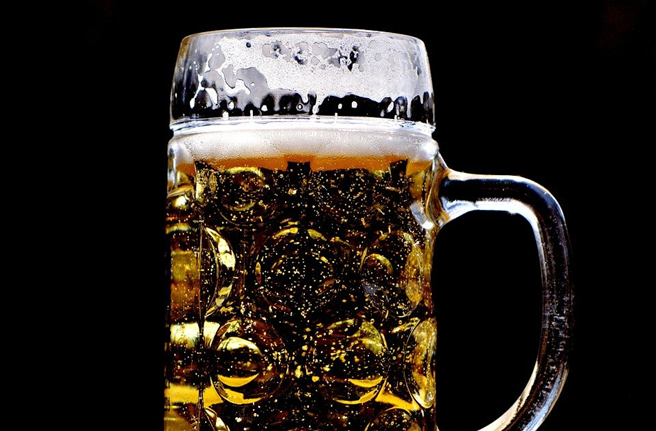 Production for Carbon Dioxide Halts
There are several factors that have caused the new shortage of carbon dioxide. The main element is carbon dioxide production, called "CO2 tightness". Carbon dioxide is a by-product of various processes, such as ammonia and ethanol production. While ammonia plants are under scheduled yearly maintenance, many ethanol plants have still not recovered from the COVID-19 pandemic.
The Compressed Gas Association Trade Group are trying to resolve this supply issue; they warn that it could linger on for numerous weeks. "We anticipate things to start reaching some normalcy in the next thirty to sixty days," they have stated.
This shortage will hit small brewing facilities like Night Shift Brewing the hardest in the coming weeks. They had their supply of carbon dioxide cut off for the first time in a decade and now have to rely on contract brewers to keep their doors open. Many of these small businesses were kept open over the COVID-19 pandemic by boosting canning operations and taproom sales; now, with the carbon dioxide shortage and global hyperinflation, things are looking bleak for the winter months.
Contamination of the Jackson Dome
Another hit in the carbon dioxide supply chain was the Jackson Dome contamination earlier this year. The extinct volcano lies 3,000 feet beneath Mississippi's capital city and is a significant site for collecting carbon dioxide. Its contamination is another blow for companies that use CO2 on a regular basis.
While some brewers may have the facilities to make a small amount of carbon dioxide for their own use, many smaller companies would not have this luxury. It is another blow for an industry that has had an incredibly hard two years. Hopefully, the supply issues will level out, and businesses can claw back some much-needed profits over the holiday season and beyond.