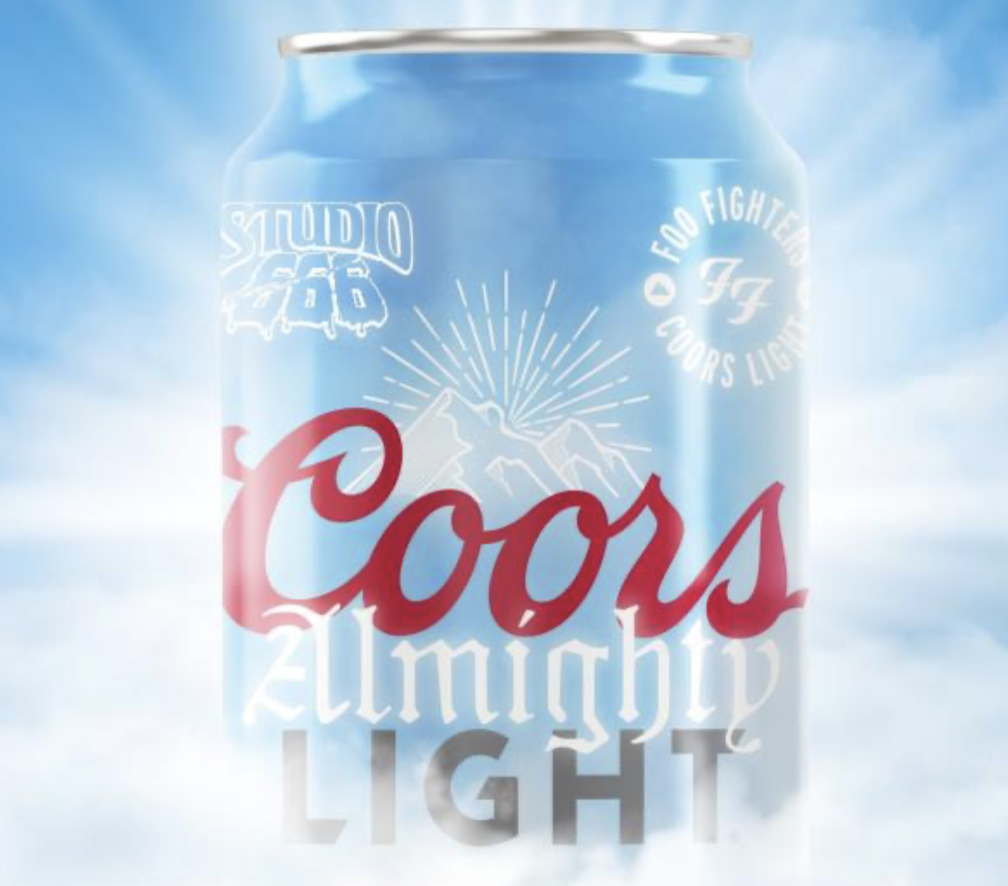 Realizing that an item you often have in your kitchen has been pulled from store shelves is never ideal. But every so often it does happen and the reasons can be quite serious. A product might be recalled as a cautionary measure when a problem is brought to a company's attention. However, a brand doesn't always need to discover a potential health risk to issue a recall. Recently, Molson Coors, which owns popular beer products like Keystone Light and Coors Light, pulled variations of both items from store shelves after different concern was raised.
On June 8th, a Missouri supermarket chain called Dierbergs issued a notice saying they were pulling select packs of 12-ounce Keystone Light and Coors Light beer cans from their shelves. Interestingly, the grocery store said there were no food safety risks associated with the recall. Instead, the company explained that Molson Coors became aware of a quality issue with the two beers produced at its Trenton Brewery in Ohio. The items were withdrawn to ensure that customers only receive the highest-quality product.
According to Food & Wine, the announcement specifies that all of these Coors beers were produced solely at the Trenton Brewery (production site 1020). This means that similar products brewed elsewhere in the country are fine. Speaking about the decision, a spokesperson for Molson Coors emphasized that the move only impacts a small portion of their product. "We recently became aware of an issue on only one canning line at only one of our breweries that supplies these two beers to a relatively small number of states," the company said in an email.
The statement also reiterated that the recalled Coors beer does not pose a food-health risk. "The impacted product does not pose a food-health risk, but it doesn't meet our quality standards," the spokesperson continued. "As a result, we chose to work with our distributors and retailers to voluntarily withdraw impacted packs from the market." Any consumers with questions about the pulled items are encouraged to reach out to the company's quality control hotline at 1-800-645-5376. Meanwhile, Dierbergs says anyone who purchased these items from their stores can return them for a full refund.
The reason for the manufacturer's voluntary recall remains unclear. But a recent report by Snopes claims that it could have something to do with several viral TikTok videos that appeared to show a slime-like consistency being poured out of the Coors Light and Keystone Light beer cans. A Reddit thread also showed some people's reactions to the consistency of the alcoholic drink. One particular user gave a rather vivid description that said the drink "looks like pouring out a spit can that's been sitting in the car all summer."
When asked to comment on the viral videos concerning the recall, a Molson Coors representative did not address any questions posed by various media outlets. Moreover, the company was unable to say when a new batch of Coors Light and Keystone Light beer cans will return to store shelves.