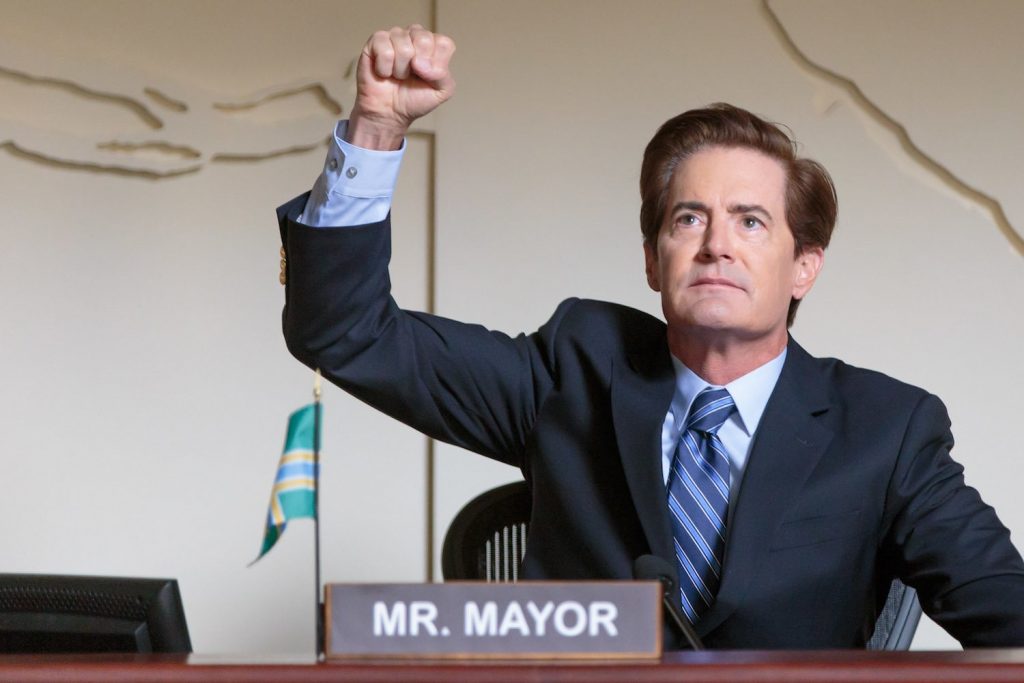 It didn't take Portland, Oregon's Mayor Ted Wheeler to make his feelings public. Responding to the new Texas anti-abortion law set into motion two weeks back, Wheeler first condemned the law, then proposed a boycott stating that Portland would be withdrawing its business with the state for what they said was an "attack on the reproductive rights, freedom, and autonomy of people across the country." Now, it appears Portland is stepping back from this boycott.
Instead, Portland and its City Council voted to set aside $200,000 for organizations "that deliver programs and services related to reproductive health care." What this means is that the money will be there to help in anticipation of some Texans traveling to Oregon so they can have access to the procedure.
Portland's City Council did not specify which organizations will receive these funds nor where they will be located, just that there will be help for those in need. They do expect, though, to identify which organizations and groups that will have access to the funds by fall.
The two parts of Wheeler's proposal were the abovementioned boycott of the city doing business with the Lone Star state and a ban on city employee travel to Texas. To know just how much business Portland had conducted with Texas, city spokesperson Heather Hafer says they have purchased a shade under $35 million in services and goods from the state over the past five years.
Although it is unknown at the moment where or how the $200,000 will be divvied, Wheeler says he'd like to see the money distributed to the Northwest Abortion Access Fund. This fund helps women access abortions in Oregon, Washington, Idaho, and Alaska.
When it came up for a vote, the Portland City Council passed the ordinance 4-1 with Commissioner Mingus Mapps casting the sole "no" vote. Mapps had an issue with his colleagues, saying their vote was "symbolic pushback." Mapps stated that although he found the new Texas law to be unjustifiable, he felt what the Portland City Council was passing was a poor use of taxpayer's money. He was also "genuinely mystified" in trying to figure out just what the city council was trying to accomplish.
"I understand and sympathize with the instincts behind this," said Mapps via Oregon Public Broadcasting. "However, spending $200,00 to pay for reproductive care for people who live in Texas is bad policy," he said. "That does nothing to change or challenge Texas' anti-abortion law."
Wheeler seems to have jumped the gun when he announced the boycott two weeks ago, causing city officials to scramble in trying to figure out how such a boycott would work. Pro-choice advocates expressed their concern that a boycott of this nature could ultimately trickle down and cause harm to the people most impacted.
Even OregonLive's (The Oregonian) editorial board jumped on Wheeler's planned boycott calling it "pointless preening" that is focusing on a problem that is 2,000 miles away instead of what he should be focusing on – the numerous crises their city faces.
These responses must have hit home as Wheeler and his crew went back to the drawing board and finally came up with their new proposal. While Wheeler didn't sound to be completely satisfied with the decision, ultimately, he understood it.
"While I still believe that our plan would have been an appropriate and strong course of action to take, over the Labor Day weekend, we heard from other service providers and groups who represent women's rights. They disagreed with some elements," said Wheeler. "As a white man, I recognize the importance of listening and being guided by those who do the work and live the work on the ground."
Article continues below headlines
---
You can count Jeanine Morales as one who is fully on board with the Portland City Council's new $200,000 ordinance. "This is exactly how we should be showing up," said Morales, the Deputy Director of NARAL Pro-Choice Oregon. "We can not only help our residents who need support and care but those who come to our state with nowhere else to go. The world is looking at Portland."
Not only did the City Council vote on setting aside the $200,000, but it also paved the way for the council to send letters out, one to the Oregon Congressional delegation and one to the Biden Administration. The first letter would be to urge the Congressional delegation to pass the Women's Health Protection Act, preserving women's right to access abortion. The letter to the Biden administration is in support of the Department of Justice's challenge to the new and controversial Texas law.