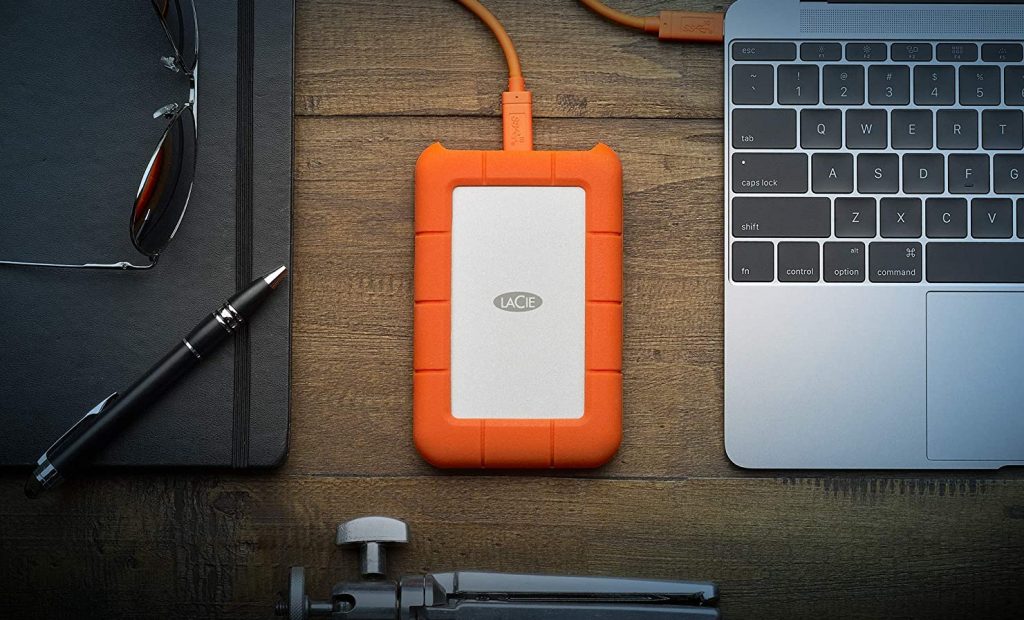 External hard drives, whether you realize it or not, are actually convenient add-on devices that can prove to be real godsends for a plethora of individuals whose lives revolve heavily around some type of computing. They can also come in handy for the average person who just needs some extra storage to house their space-consuming files. There really is a laundry list of reasons why investing in an external hard drive is a good idea. Apart from the obvious backup functionalities, they are also ideal for those who travel and switch between computers often or for the person who prefers not to entrust some of their most sensitive data into the care of cloud-based servers.
It's clear that purchasing an external hard drive can make for an exceedingly worthwhile investment. However, with so many on the market, you're likely asking yourself "Where do I even begin?" You're completely right to feel overwhelmed. In order to help ease some of your confusion, we here at Tell Me Best used our tech prowess to seek out the very best external hard drives so you can feel confident in storing your most coveted data.
LACIE RUGGED RAID SHUTTLE SERIAL ATA 8TB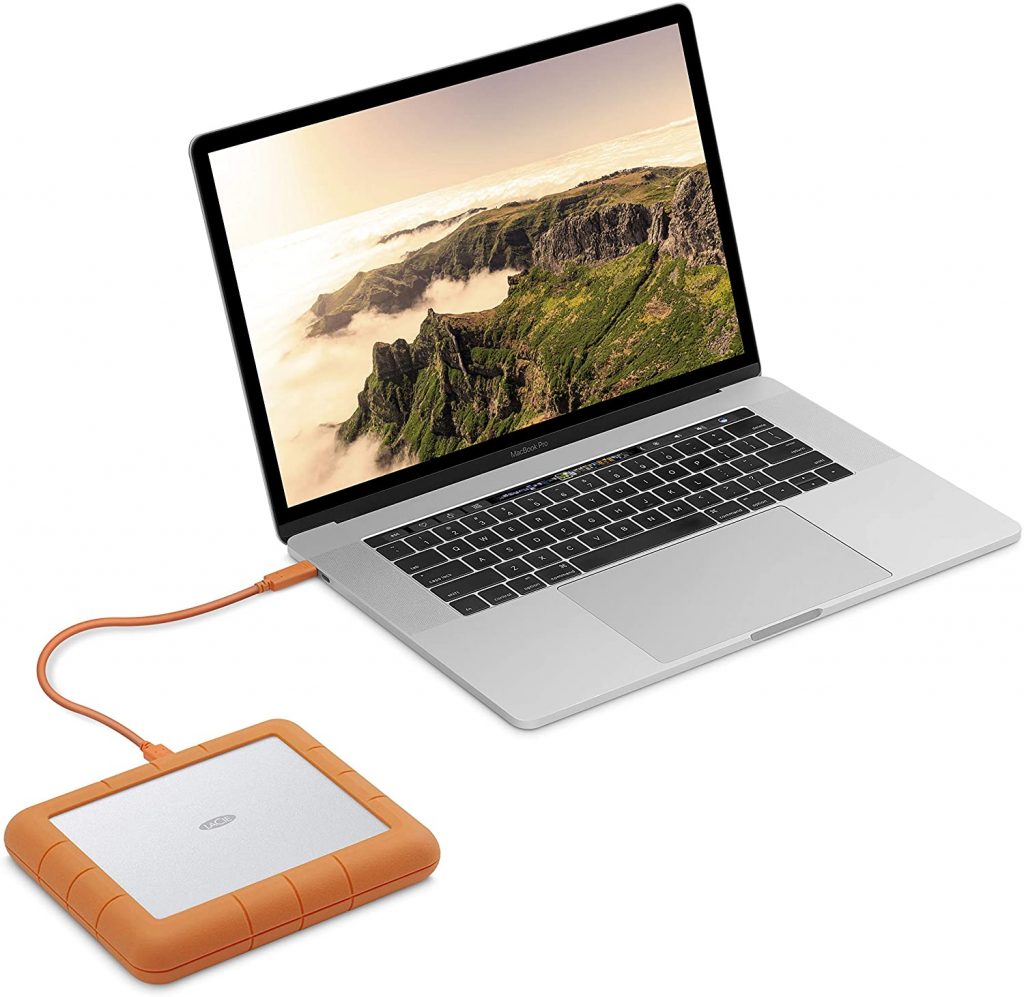 WHY IT'S THE BEST – LaCie has a reputation for making some of the most reliable external hard drives there are, and it's a well-deserved reputation at that. There is a good reason why the word rugged is in this hard drive's name. The LaCie Rugged Raid Shuttle Serial ATA 8TB is ideal for the working creative professional who creates a wealth of large data files and needs a dependable place to store them. Whether you are cutting together a film or recording new music tracks, you'll be able to fit it all on the LaCie.
Additionally, what's great about this external hard drive, in particular, is that it has two modes. Mode 0 is for when you want to utilize the full 8TB storage capacity and ensure that you have full replicas of all of your pertinent files. Mode 1 is for when you need the hard drive to have some extra pep in its step for those times when you're rendering video at 4K – ask any professional YouTuber how much that can come in handy.
Furthermore, the LaCie external hard drive was built to stand the test of time and hold up to life's little accidents. It is encased in a shock-absorbent orange silicon protective bumper and also comes with a weatherproof outdoor extension cord. Also, at 2.1 pounds it's great for taking on the go. It is on the pricier side, but in this case, the price you pay is certainly reflected back in the quality product that you get. It is compatible with both Macs and PCs.
PRICE – $449.99 on Amazon
SEAGATE FIRECUDA GAMING HUB 16TB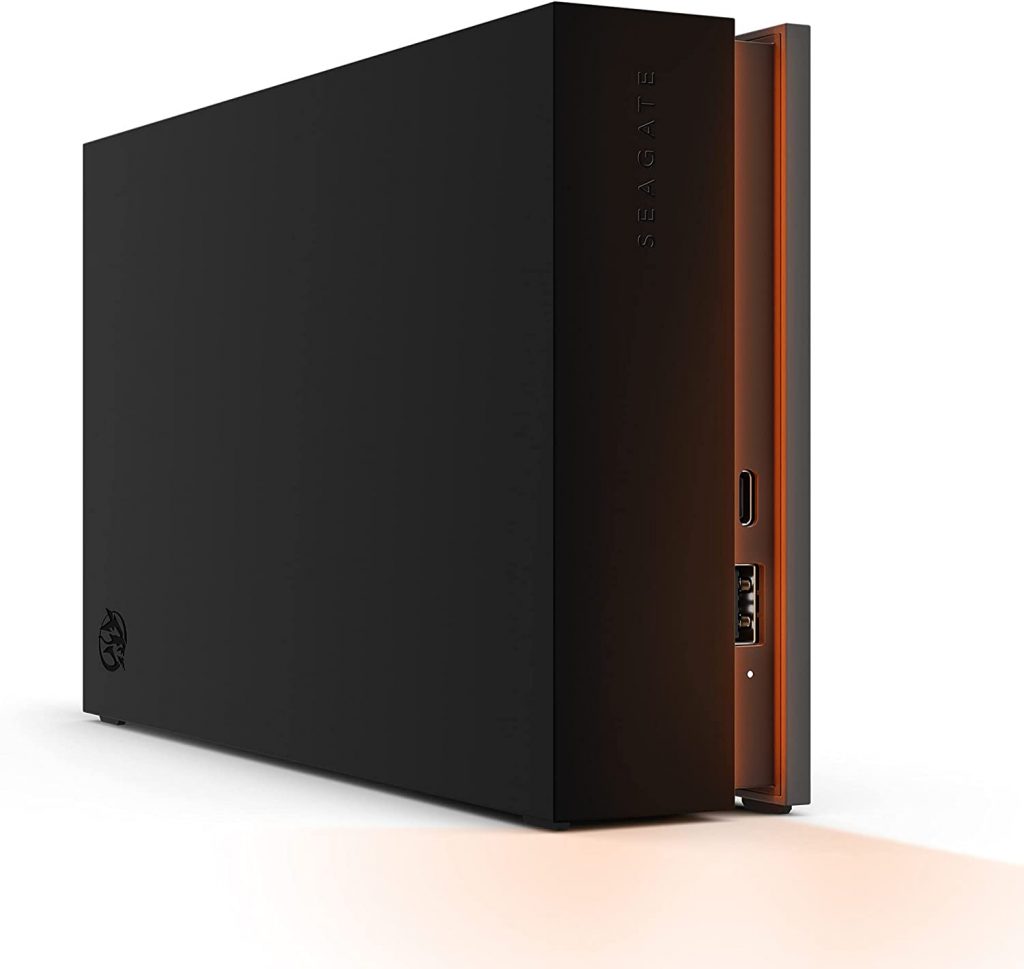 WHY IT'S THE BEST – If you are passionate about PC gaming, then the Seagate FireCuda is an external hard drive that you need for your setup. PC Gamers who have spent any time building their own rigs are well aware that if you want the best performance when playing any graphics-intensive game then it's much more preferable that you be running it off of a super speedy SSD. However, SSDs are still quite expensive, especially if you need one with terabytes worth of capacity. The Seagate FireCuda is the solution to that budgeting dilemma.
At 16TBs of storage, you can hold an immense amount of data-heavy AAA games and still have room to put any other files you might want to on there as well. Perhaps you also have a collection of game soundtracks? The Seagate FireCuda utilizes a micro USB port and comes with a USB Micro-B-to-A cable. The external hard drive itself is not designed to be portable, however, should you ever need to take it with you it only tips the scales at 2.7 pounds. This unit is on the pricier side, but with the amount of storage you get for the price, you won't be needing to purchase any additional hard drives for a decent chunk of time. Unfortunately, the Seagate FireCuda was only designed for PCs, so it wouldn't work for the rare Mac OS gamer.
PRICE – $429.99 on Amazon
ISTORAGE DISKAHSUR DT2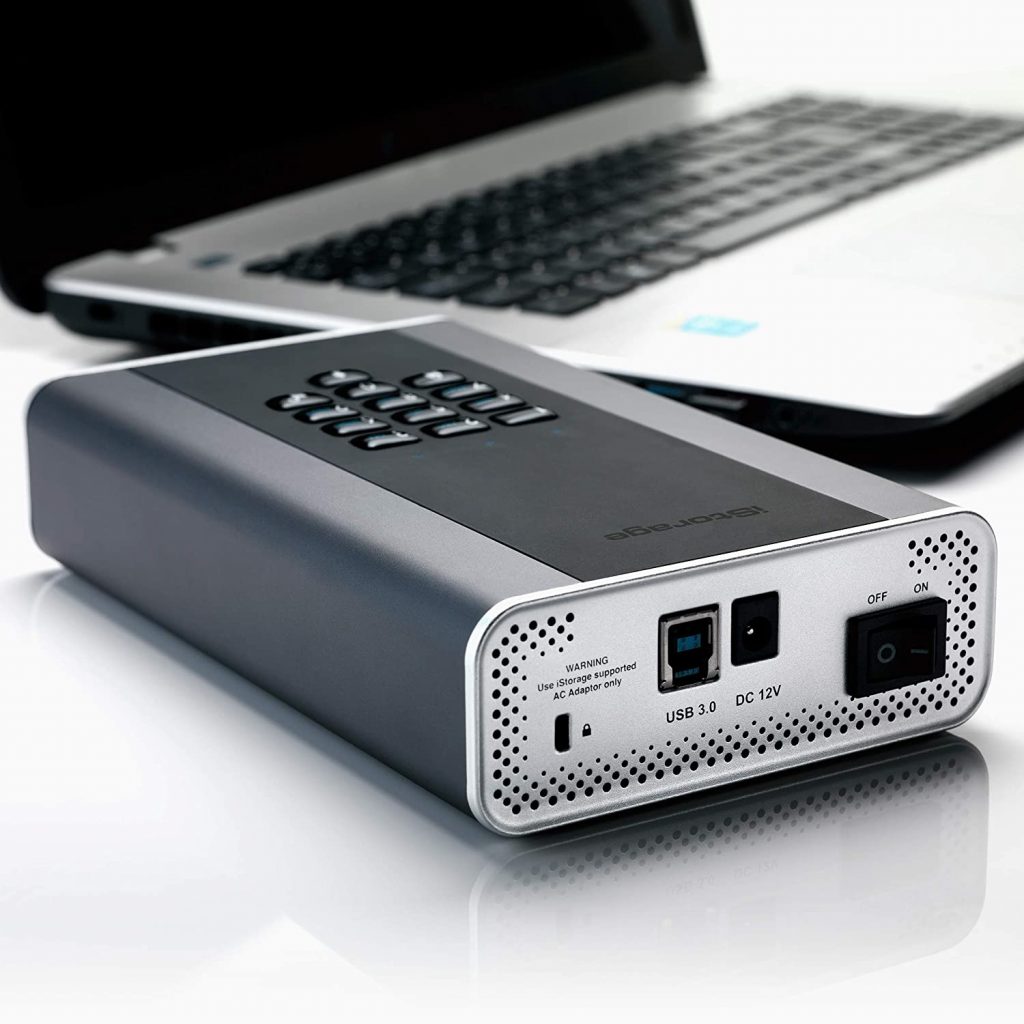 WHY IT'S THE BEST – The iStorage DiskAhsur DT2 is the external hard drive that is made for the person looking to lock down their data. It is configured with AES-XTS 256-bit full-disk hardware encryption. Additionally, it comes with a security lock feature so that you can trust that it will never be swiped from your desk. Its security protocols are compliant with FIPS 140-2 Level 2/3, NCSC CPA, NLNCSA BSPA, and NATO Restricted certifications.
Specs like these even make this external hard drive ideal for businesses that handle a multitude of sensitive client data. However, it's also great for the individual looking to protect their most personal digital assets. What's also great about this security-focused drive is the fact that it comes in a range of storage capacities (1 TB to 18TB) to suit the needs of an array of individuals and companies. Device ports include USB 3.0 and DC 12V. Compatible for both Mac and PC.
Article continues below headlines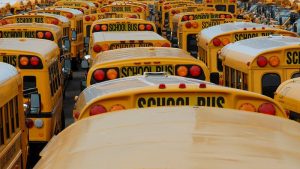 ---
PRICE – $183 for the 2TB model on Amazon
WD MY PASSPORT

WHY IT'S THE BEST – The WD My Passport external hard drive is one that is well-suited to fit a wide majority of people's needs. It was manufactured with AES-256 hardware encryption and is available in storage capacities ranging from 1TB to 5TB. Essentially, this is the hard drive to get when you need to offload some files when your computer's internal hard drive is starting to get full.
The WD My Passport also conveniently comes with a slew of backup apps so you can reformat or restore your data whenever the need arises. It is also very light and compact. That makes it perfect for those who tend to travel and perhaps computer hop in the process. The WD My Passport is an NVME SSD so it's also super snappy in terms of speed. It works with both Mac and PC.
PRICE – $134.99 for a 1 TB model at Best Buy
LACIE MOBILE DRIVE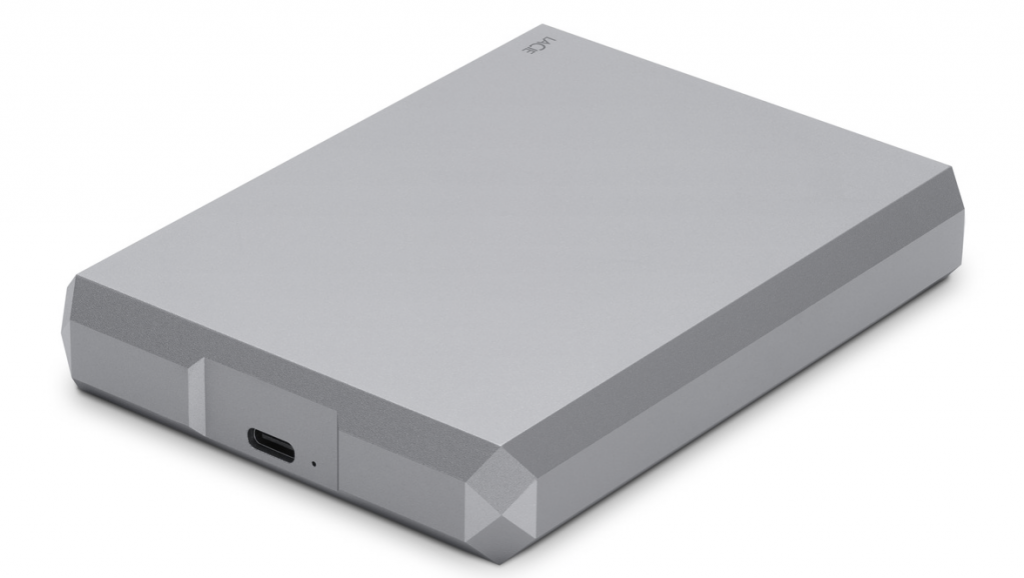 WHY IT'S THE BEST – The LaCie Mobile Drive is a solid choice for those who are looking for a super sleek and compact external hard drive with impressive performance to match. Its target audience is the aesthetically-conscious Mac owner, as its aluminum casing offers the perfect style compliment to any Apple desktop or laptop. However, PC users with an eye for design can take advantage of this Lacie, too.
Conveniently this drive offers both type A and C USB ports and is available in storage capacities ranging from 1 TB to 5TBs. If you're looking for a drive that will handle all your extra storage space needs while looking good while doing it, then look no further than the LaCie Mobile Drive. It's also very reasonably priced for the amount of capacity that you can purchase.
PRICE – $164.95 for the 5TB model at Apple
THE CONCLUSION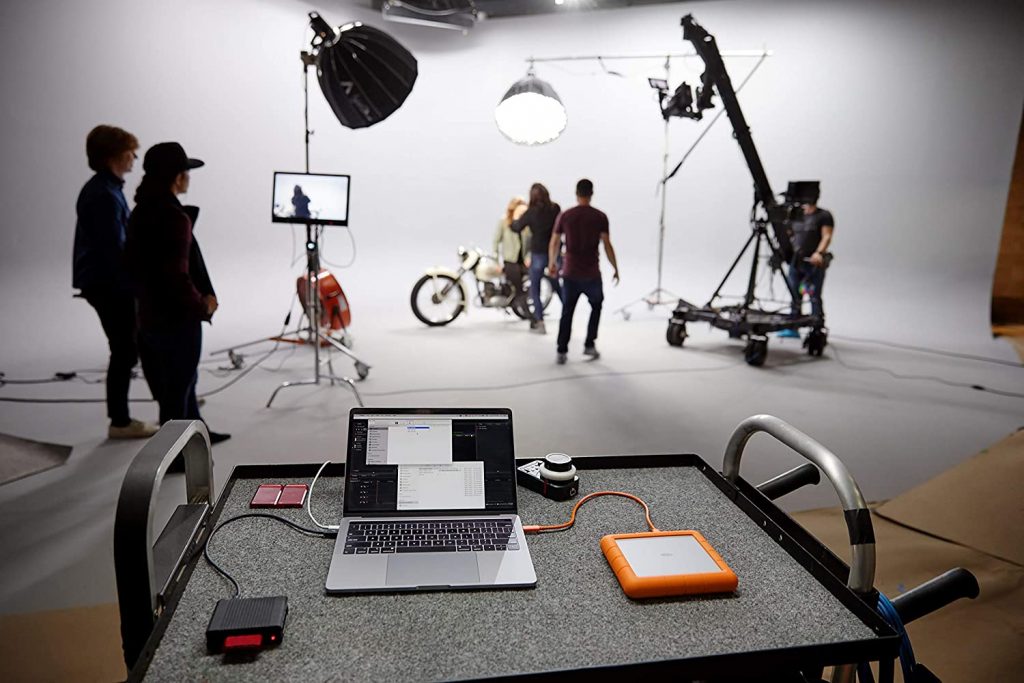 Needing extra space to put your files is a common problem in today's digital age. An external hard drive can help to rectify that issue as well as future-proof your free space. Not to mention, it's also a great way to ensure you never lose any of your most important files. Each and every one of the external hard drives above is more than up to the task of housing the data that's nearest and dearest to you.