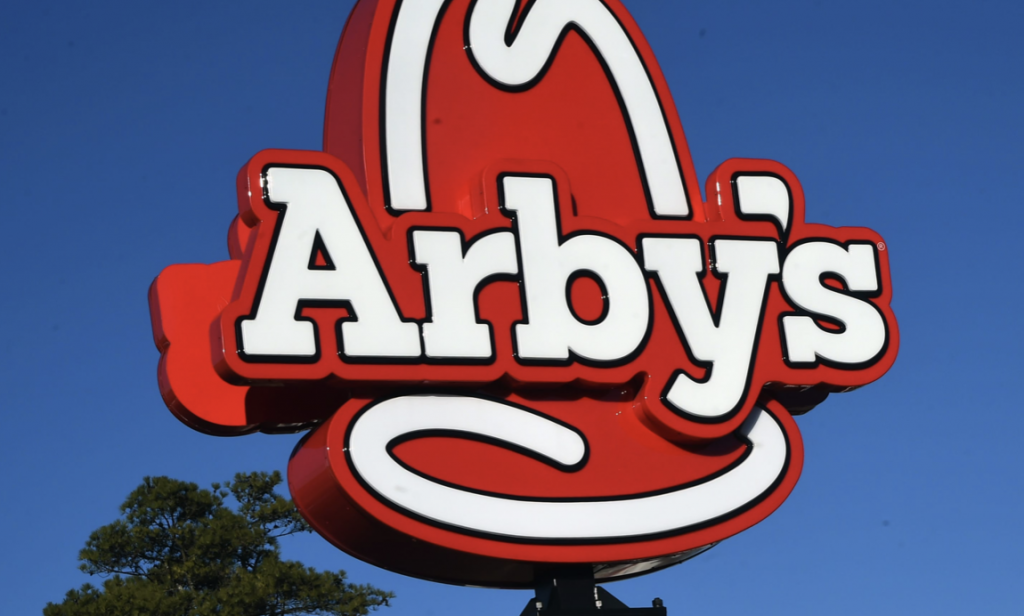 There's usually nothing special about a fast-food chain launching a new burger. But Arby's isn't any restaurant. Over its 58-year history, the eatery became famous for its classic Roast Beef and Beef 'n Cheddar sandwiches. It's also known for its deli-style market-fresh line of sandwiches, Greek gyros, Curly Fries and Jamocha Shake. Now, in a groundbreaking move, the company has branched out into the realm of hamburgers with its latest offering.
Dubbed the Wagyu Steakhouse Burger, the new item was added to the Arby's menu on May 23rd. The highly anticipated meal is made with a blend of American Wagyu and ground beef, according to a statement shared with Thrillist. Wagyu beef originated in Japan, and the product used by the fast-food outlet is a cross between Japanese Wagyu and high-quality continental breeds of cattle. Much to the delight of foodies everywhere, the burger is reasonably priced at just $5.99. However, it's only available for a limited time, with the promotion ending on July 31st. Take a look at the new mouthwatering menu option below.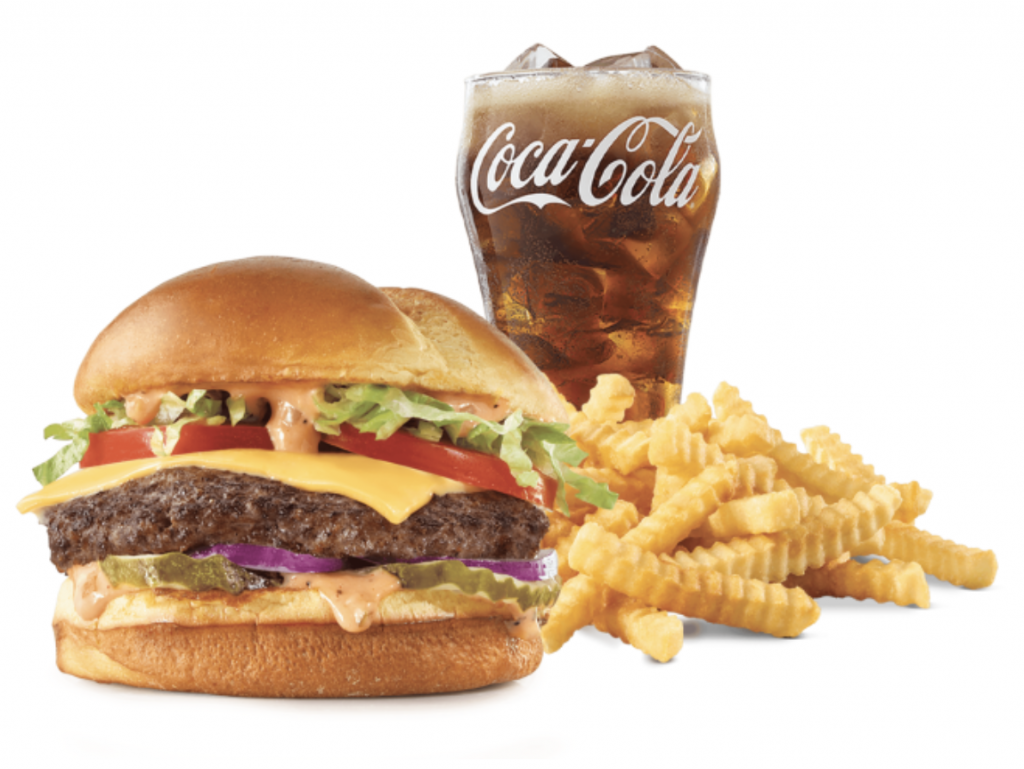 Speaking to CNN Business about the new menu item, Arby's Chief Marketing Officer Patrick Schwing said the eatery spent more than two years creating a premium burger that redefines what's possible from a drive-thru. "Boring Burgers are a fast-food staple, so Arby's felt compelled to raise the bar with a Wagyu Steakhouse Burger," he said. So instead of focusing on making billions of mediocre burgers, the Georgia-based company decided to take a stance on high-quality meat that deserves to be cooked properly.
According to Arby's website, the Wagyu Steakhouse Burger is served with American cheese, shredded lettuce, tomato, pickles, red onion, and a special burger sauce on a toasted, buttery brioche bun. Coming in at 6.4 ounces, the burger is 50% larger than the McDonald's Quarter Pounder, which switched from frozen beef to fresh beef about four years ago. Customers also have the option of adding bacon and/or ranch dressing to their burgers.
Arby's Wagyu Steakhouse Burger comes as fast-food chains are competing for customers. Special limited-time offers are also a great way to attract new customers and maintain existing ones. That's especially important for the company which has 3,400 restaurants in the U.S, according to industry research firm Technomic. That's a much smaller footprint compared to other popular fast-food chains, like McDonald's which has approximately 14,000 locations.
The Inspire Brands-owned eatery is the country's second-largest restaurant company. It's comprised of 32,000 locations across its brands, including Arby's, Baskin-Robbins, Buffalo Wild Wings, Jimmy John's, Dunkin', and Sonic. According to CNN Business, the privately held company recently said Arby's sales at stores open at least a year grew more than 5% in the first quarter, closely mirroring its rivals like McDonald's and Wendy's. Inspire said it achieved record performance results last year, with global sales across all of its brands exceeding $30 billion.
Arby's brand new Wagyu Steakhouse Burger has been out for almost two weeks and is already a hit with food lovers. "It's running double what we forecasted," Schwing said. "And the burger is getting great reviews on social media." Get yours while supplies last.