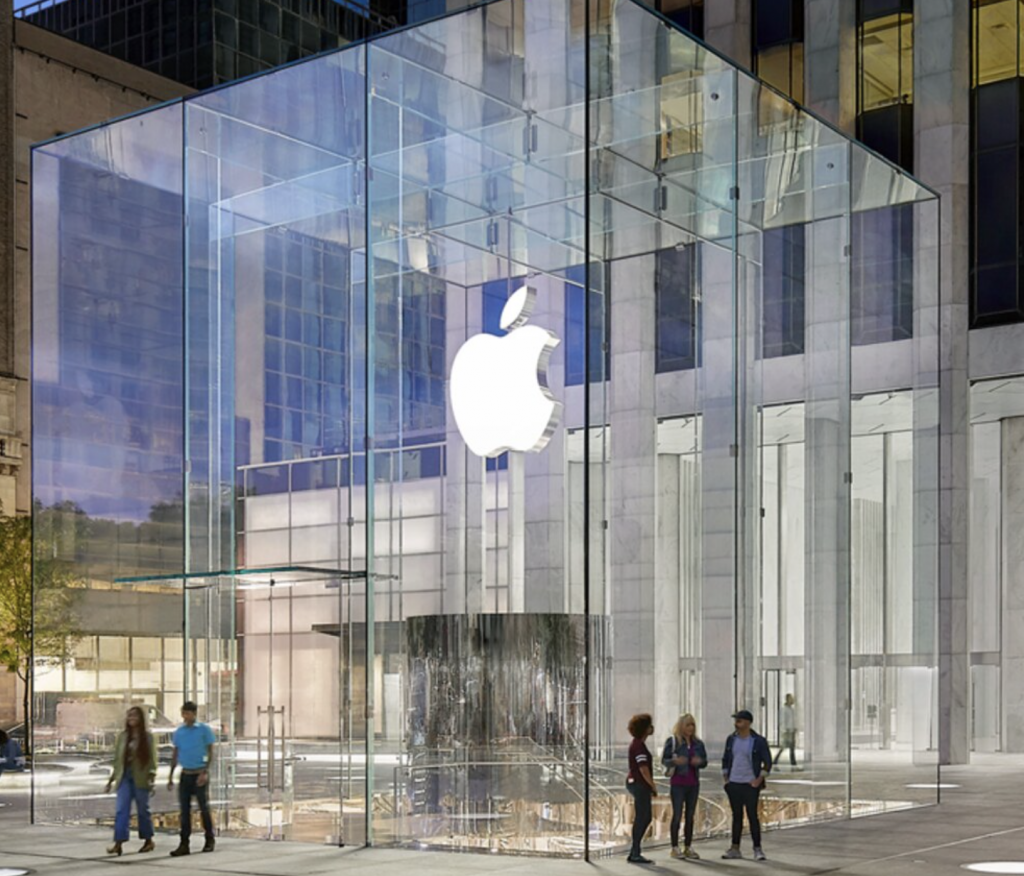 Apple is taking note of the climate in the job market. In the United States, particularly for hourly or retail jobs, it's currently a job seeker's market. In December, for example, the Labor Department reported that there were 4.6 million more job openings than unemployed people. Lately, workers are increasingly shifting jobs in search of better pay and working conditions. Economists predict that people will continue to leave their current jobs and join new ones at a rapid rate. Apple refuses to stand on the sidelines and instead be a leader in showing companies how to recruit workers with Apple worker benefits in hopes of also bolstering its own workforce. 
Many businesses have increased wages in order to maintain or recruit new employees. Amazon pays new employees an average of $18 per hour and recently increased the maximum pay for its corporate employees. By comparison, Costco employees are paid $17 per hour. By 2025, Bank of America has promised to pay its hourly employees $25 per hour. However, Apple reported in September that it employed 154,000 employees worldwide, including international workers and the company's corporate personnel, as well as retail employees in the United States. Perhaps the Apple worker benefits are a reason the company can stay ahead of the competition.
People frequently work for companies that do not value them or, worse, do not even recognize their existence. Yet, Apple only aims to hire the best employees and has come to the realization that had better treat them well or they won't stay. According to numerous accounts, Apple is doing exactly that. Apple worker benefits even help provide travel help to their employees. How many people can say their managers behave in this manner? I'm going to take a risk and say there aren't many. Of course, the discounts granted to staff can't hurt either. However, you'd expect that to be part of the company's offering.
If you think Apple employees are saints who are above such things as pay and benefits, think again. There are a ton of Apple worker benefits that make Apple a highly envied source of employment. From competitive salaries to benefits for part-time employees to company shuttle services, the perks are great. It's also worth noting that getting to work with such "bright, talented people" is the biggest Apple worker benefit. And when working with such people at a large company that "operates more like a cluster of startups" this creates a considerable amount of pressure to perform, and thus it helps bring out the best devices and services.

Being a part of a brand while it expands and moves into new markets is exciting. Being a part of it at a time when other tech giants are having trouble keeping their own workers says even more, and it says a lot for Apple. Yet it's always striving to do better for itself, like bolstering its worker benefits. An Apple official confirmed to CNBC that the company is raising Apple worker benefits for U.S. retail workers. Part of the perks will include doubling sick days for not only full-time staff but part-time staff, too. In a tight labor market, the move shows that Apple is considering steps to recruit and retain hourly workers for its retail outlets. The increase in sick days also addresses retail workers' concerns about losing compensation as a result of pandemic-related measures. Many workers still worry about lost compensation derived from isolation periods recommended by the CDC when a test comes back positive.
Other Apple worker benefits will give full-time retail workers 12 paid sick days per year, up from six previously. If eligible, retail employees will receive more vacation days, with part-time employees receiving up to six. Employees in the Apple retail industry can also now take advantage of paid parental leave and cheap emergency child care.