One gigantic Amazon warehouse that was built to create jobs is going to complete and utter waste, here's why.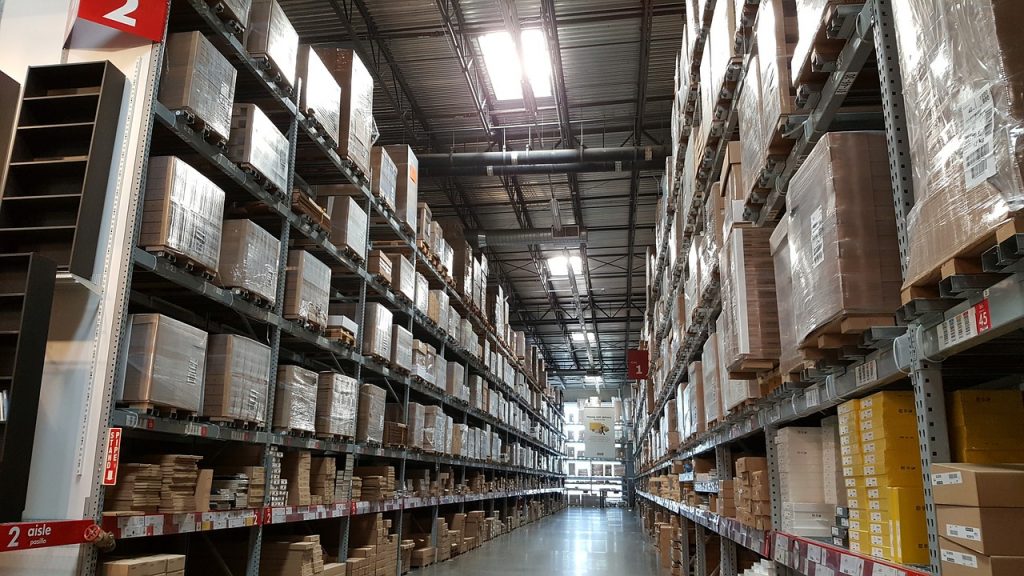 Though Amazon has warehouses all over the nation, one humungous facility was planning to be constructed that rivals the rest. A 700,000-sq-ft-warehouse had plans to be created in the Omaha suburb of Papillion. According to Omaha Chamber economists, $200 million would be gained from the warehouse's production and would employ more than 1,000 workers. Unfortunately, the Amazon warehouse won't be opened until 2024.
Though Omaha's Chamber of Commerce and Amazon had enormous plans for the warehouse, a plummet in Amazon's e-commerce has stalled the facility's construction. The dip in sales alongside the company's stock price drop, could put the large warehouse construction plans on indefinite hold. Veta Jeffery, the president and CEO of the Greater Omaha Chamber, still expects the Amazon warehouse to be completed. She stated that the facility is "a crucial piece" of economic revenue for the expanding area outside of Omaha.
Amazon concurred that the Omaha facility would be completed eventually. But, the Omaha warehouse delay joins a growing list of Amazon construction postponements. During the beginning of the pandemic, Amazon products purchased online grew exponentially. This galvanized executives to plan for more warehouse spaces, erecting new buildings with ample space in record time. With a sudden decline in e-commerce transactions, Amazon warehouses crafted during the company's profitable pandemic sales are no longer needed.
Today, Amazon plans to sublet its unnecessary facilities constructed in 2020 and 2021. Reports indicate that the tech company will sublet 30 million square feet of facility space or renegotiate its current leases. Amazon warehouses in New York, New Jersey, California, and Georgia will likely be the first places to have new sublet agreements. Too much space has put the retailers in a difficult position, which may continue to stall the construction of its humungous Omaha location.
Even though Amazon warehouses were created in a time of high traffic, the company's management is having interpersonal issues about who's responsible for excessive construction. Amazon's current CEO, Andy Jassy, is reportedly dissatisfied with the company's former worldwide consumer CEO Dave Clark. The company has blamed Clark for the seemingly excessive construction of Amazon warehouses as well as overstaffing and budget issues. Clark's alleged missteps had him fired in June, corroborated by a company-wide email sent by Jassy himself.
Clark, who had been employed at the company for almost 20 years, was officially blamed for constructing too many Amazon warehouses. When Jassy took over Jeff Bezos's CEO position, it was clear that both had different approaches to running worldwide retailers. An unidentified Amazon VP has likened Clark to "a machine," which didn't connect to Jassy's more empathetic approach to business. Some employees believe that Clark was unfairly criticized for the excessive problems at Amazon and that the company's new commercial direction differed from Clark's experience.
Though having an unfathomable net worth, Amazon's dip in e-commerce sales and stock market value has put the company in a perilous situation. The company doesn't have a superfluous budget anymore, which has caused panic in the construction department. Though the company has stated that Omaha's Amazon warehouse will be made by 2024, its finalization could still be further delayed.