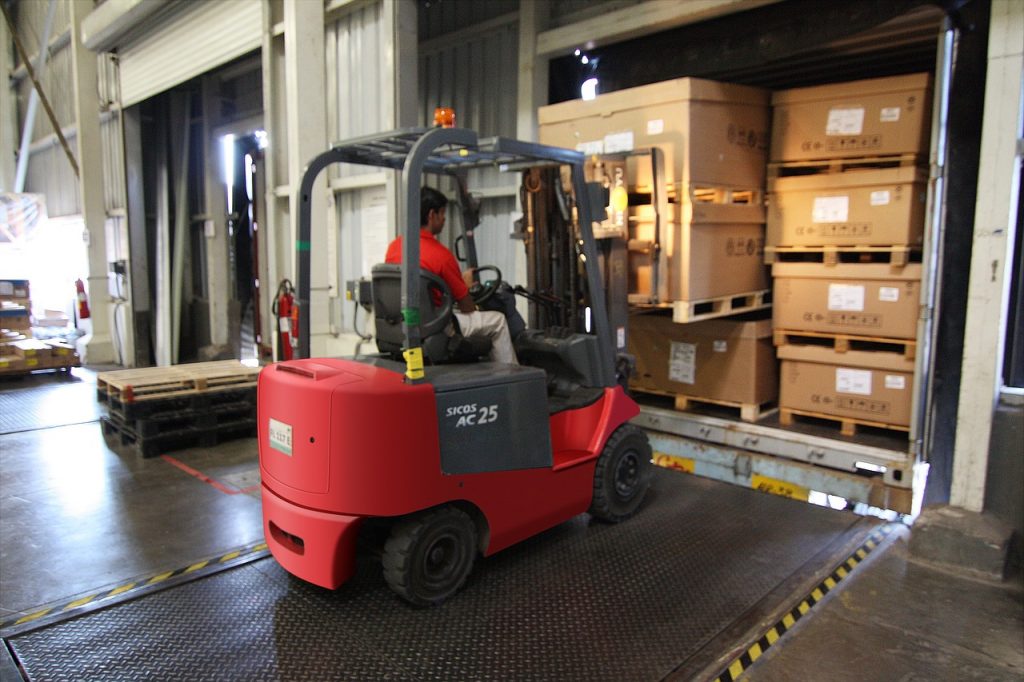 Given how much technology has evolved over the past decade alone and how quickly it continues to advance, it's not outlandish to think that Amazon factories could very well be effectively run solely by robots. Although that is not the case just yet, Amazon has come one step closer to making robot-run factories a tangible reality. According to The Verge, the company recently unveiled an autonomous robot meant to operate within its warehouses. A video of the Amazon warehouse autonomous robot in action can be seen below.
The company christened the Amazon warehouse autonomous robot Proteus. In the video, Proteus can be seen effortlessly lifting cages full of products and swiftly moving them from one location to another. Judging by its capabilities seen in the video, a fleet of Proteus robots could certainly serve to decrease the amount of labor-intensive work Amazon warehouse employees are subjected to in the short term. Proteus could also help to expedite how quickly items are packed and processed by bringing the items directly to the people who pack and process them. 
The new Amazon warehouse autonomous robot isn't the only new robot the company is planning to add to its warehouse staff. Amazon also unveiled a robot called Cardinal. Cardinal is a robot arm that can lift and move single or multiple packages weighing up to 50 pounds. Cardinal can also serve as an asset to employees on whom this laborious work often falls. 
A huge benefit of the Amazon warehouse autonomous robot as well as the new Cardinal robot is the capacity for them to facilitate a reduction in the amount of labor-intensive work that falls on warehouse employees. However, it's also important to note that it looks as though Amazon did not sacrifice worker safety for convenience. This is especially nice to see considering that Amazon warehouse workers are some of the most frequently injured in the United States. One of these safety-first features was highlighted in the above Proteus demo video. Proteus is equipped with a green light that acts as a sensor meant to detect surrounding humans. If a human passes in front of the green beam the robot will stop and won't proceed with whatever it's doing until it detects that the coast is clear. In addition to Proteus' safety features, Amazon highlighted Cardinal's ability to prevent a lot of injuries incurred due to lifting or bending in the wrong way. 
Overall, a future where Amazon warehouses are staffed entirely by autonomous robots is not likely to happen anytime soon. And the company has even gone on record stating that it is committed to keeping people in its factories, citing that robots could never take away the value that human workers bring to their operations. That being said, if the new Amazon warehouse autonomous robot and its Cardinal counterpart are any indication, there can be great value gleaned from using robots to aid employees and make the workplace a safer space to be in general. And this is something that top Amazon executives have said they remain completely focused on.