Let's meet Alice Zenobia Richmond, the first daughter of SNL alum Tina Fey who has some credits of her own on the screen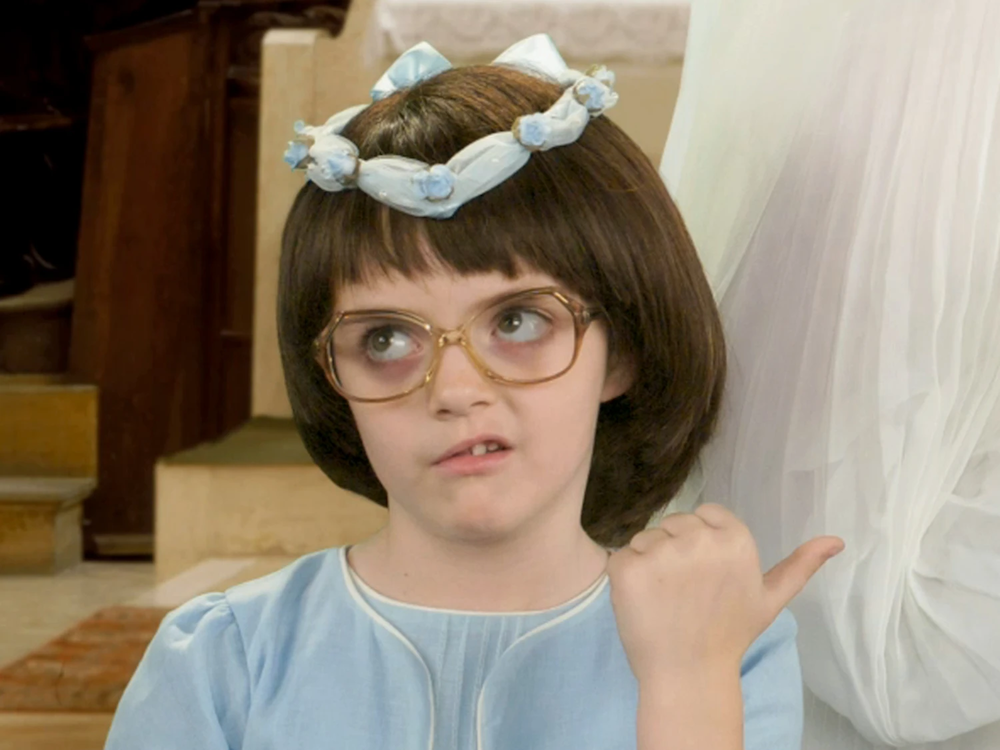 Sometimes, children of major television or movie stars make the news for all the wrong reasons. Sometimes, though, they find themselves in the spotlight because they are simply good kids. It's the latter reason that we are talking about Alice Zenobia Richmond, the first child of Saturday Night Live alum Tina Fey and husband Jeff Richmond.
WHO IS ALICE ZENOBIA RICHMOND?
Alice Zenobia Richmond was born on September 10, 2005. She is the daughter of musician Jeff Richmond and actor/writer/producer and Saturday Night Live and 30 Rock alum, Tina Fey. Alice is the couple's first child. When Fey announced her pregnancy in April of 2005, she was still a member of Saturday Night Live. Fey was the regular anchor on the SNL new desk and was able to continue on the show until the season finale in late May 2005.
Fey took time off for maternity leave but remarked as she returned to SNL and the news desk, "I had to get back to work," Fey said via PEOPLE at the time. "NBC has me under contract; the baby and I have only a verbal agreement."
WHO ARE ALICE ZENOBIA RICHMOND'S PARENTS?
Fey and Richmond met all the way back in 1994 when they were working at Chicago's Second City improvisational theatre troupe and Richmond was a piano player there as well. The two began dating and continued to do so for seven years. During this time, Richmond became Second City's musical director, eventually becoming a composer on Fey's hit sitcom, 30 Rock.
ALICE ZENOBIA RICHMOND – WHAT'S IN A NAME?
We bet that there are many times you sit back and ask yourself, what is up with these movie stars and celebrities and the names they give their children? You have Nic Cage and Alice Kim's child, Kal-El. Gwen Stefani named her child Zuma Nesta Rock. Penn Jillette named his child Moxie Crimefighter; Mariah Carey named hers Moroccan Scott; Ashlee Simpson and Pete Wentz named their child Bronx Mowgli; Jason Lee named his Pilot Inspektor; Yikes. You get the point. So, you must be wondering about Fey's Alice Zenobia.
According to Fey, Alice was given her middle name after her maternal grandmother, Zenobia "Jeanne" Xenakes. The name "Zenobia" is of Greek origin and means "force of Zeus." At least it isn't "Tu", which just so happens to be the name of actor Rob Morrow's kid. As in Tu Morrow. So while the Alice piece of Tina Fey's daughter's name is pretty standard in American culture, the Zenobia has family origins.
LIKE MOTHER, LIKE DAUGHTER
Alice Zenobia Richmond may or may not want to follow in her mother's footsteps as an actor, writer, and producer, but at least she has shown the propensity to do so if she chooses. Alice's first foray in front of the camera came when she was 7 years old. It was on her mother's hit series, 30 Rock. In the 2012 episode titled, Mazel Tov, Dummies, Fey's character Liz Lemon agrees to marry Criss (guest star James Marsden) but Liz wasn't up for a conventional wedding. During the episode, Liz flashes back to her first wedding experience when she was a 7-year-old flower girl. In the flashback, little Liz is played by none other than Alice Zenonia Richmond. She pulls off the scene very nicely and definitely captures her mother's (both in character and in real life) look.
Since that time, Alice has kept a fairly low profile. In fact, it took her another eight years before she'd be in front of the camera again. This time, it was for the TV special called A One-Time Special. Shot in 2020, the cast of 30 Rock reunited to announce NBC's upcoming 2020-21 TV season. Alice appeared as herself on the special.
One fun tidbit of the 30 Rock series that included Alice was the ending credits. At the end of the credits roll is a picture of a child in a peacock outfit. This child is Alice. Apparently, Tina Fey used this picture as the logo for her production company, Little Stranger, Inc. Fey's production company has been associated with a number of films and TV series including Sisters, Whiskey Tango Foxtrot, 30 Rock, Unbreakable Kimmy Schmidt, Great News, Busy Tonight, Mr. Mayor, and Fey's latest, Girls5eva. You can see Alice dressed as the peacock here.
NO SOCIAL MEDIA FOR ALICE ZENOBIA RICHMOND
You may find it strange that an almost 17-year-old, regardless of gender, is not active on social media but Alice Zenobia Richmond is not. She does not have a Facebook page, nor is she on Twitter or Instagram. The closest thing she has is a hashtag, #alicerichmond, for the many times Alice has been tagged on Instagram.
One place you will definitely hear about Alice is on YouTube. Over the years, during the many award shows or the many interviews Fey has been involved with, she has had no problem telling stories of Alice. She has thanked her numerous times while accepting an award and she has spun many a story of Alice with talk hosts such as David Letterman, Jimmy Fallon, and Seth Meyers. You can see an entire compilation of Fey's Alice stories below.
ALICE ZENOBIA RICHMOND – NOT AN ONLY CHILD
In the Fey/Richmond household, life doesn't always revolve around Alice Zenobia Richmond. See, she has a younger sister and according to Tina Fey, Penelope might be the naughtiest and funniest of the two. She even brought Penelope in for a quick guest shot on Girls5eva, though she was quite hesitant about it.
"I can't let the boss' kid get the first part job they ever audition for," she joked with the Today Show hosts Savannah Guthrie and Hoda Kotb via Yahoo! Entertainment. So instead of outright hiring Penelope, Fey and series creator Meredith Scardino went in another direction, hiring another girl. Ultimately, though, the COVID pandemic stepped in to stop the initial girl from taking the role. "I was like, Penelope, you're up," Fey said.
According to Fey, her daughter did a great job and there was only one time while on set that Fey turned into that "stage mom." "The only stage mom thing that I did that I was like, wow, this is not great, was our daughter Penelope was on set and she was doing a great job, and then like you know it takes a long time to shoot things and it's getting to be where you're trying to finish up things before you break for lunch… and I had a moment where I thought she was getting a little tired, and I was like, 'give her a Snickers,'" Fey said.
The door seems to be open for Alice Zenobia Richmond to follow in her mother's footsteps if she wishes. It also appears that Penelope has that same opportunity. Maybe the apples don't fall far from the tree. Only time will tell.
---