The Chettinad region in India is filled with many abandoned mansions because many of their occupants left during WWII to find work elsewhere.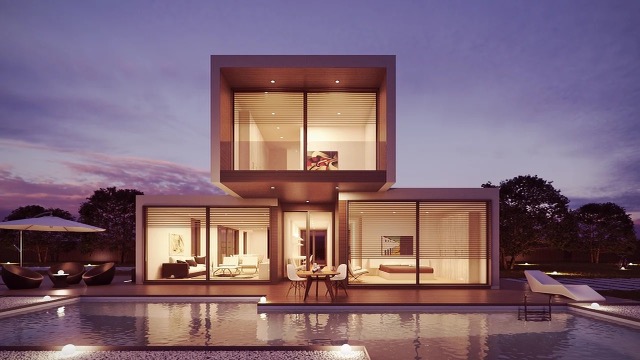 With humming cities, historic temples, and hypnotic landscapes, India is a place of exquisite extremes. However, one aspect of India that has attracted attention in recent years is the prevalence of abandoned mansions throughout the country. Once the prized possessions of affluent families, thousands of these extravagant homes now sit empty and neglected, gradually deteriorating over time.
BBC Travel reports that in the Chettinad region few tourists are aware of the opulent mansions built by the affluent merchant families of the Nattukottai Chettiar community. These families amassed great wealth by trading precious stones and other goods in Southeast Asia. With their acquired fortunes, they constructed over 10,000 lavish mansions in the area during the late 19th and early 20th centuries. However, many of these once-grand residences are now abandoned.
Orphaned Opulence
So why exactly does India have so many abandoned mansions?
When World War II broke out in 1939, overseas trade suffered a severe blow, causing the once-affluent Chettiars' wealth to plummet rapidly. This was one of the worst times in their history, and many people had to leave Chettinad to find work elsewhere. Because of this, many of the big palaces were left empty, and people moved out of the area, leaving behind their luxurious homes.
Despite their neglect, many of these abandoned mansions are still breathtakingly beautiful, offering a fascinating glimpse into India's rich cultural heritage. Some have even been converted into boutique hotels, museums, and art galleries, allowing visitors to experience the grandeur of a bygone era firsthand.
India's Mansion Mission
Wanting to preserve these ritzy relics of a more prosperous period, locals with the financial means are racing to resuscitate these abandoned mansions.
According to the BBC article, one Chettinad citizen, A Chandramouli, is the owner of Chettinadu Mansion, which has been restored to its former glory and now functioning as a hotel.
Regarding its history, Chaudramoulu said, "My grandfather built Chettinadu Mansion between 1902-1912. Four generations including me and my family have lived in this house. I feel proud of my heritage and that's why it's my responsibility to preserve it."
Indeed, the abandoned mansions in Tamil Nadu showcase the exceptional craftsmanship of the Chettiar community. These extravagant estates feature intricate wooden doors, pillars, and murals. What sets them apart is the use of imported materials from countries like England, Spain, Japan, Burma, and Italy. This fusion of materials and cultures speaks to the Chettiar community's global outlook and creativity.
Interested in Exploring the Abandoned Mansions?
Many options exist if you're interested in exploring some of India's abandoned mansions, some of which have since been revived back to their once perfect state.
One of the most famous and popular of these mansions is the Chettinad Palace, located in Tamil Nadu. Built in 1912 under the guidance of Dr. Annamalai Chettiyar, the founder of the Indian Bank and Annamalai University, this stunning palace is adorned with exquisite embellishments from around the world. It is surrounded by lush greenery and a must-see destination for all who appreciate grandeur and beauty.
---