Wendy's may be going up for sale.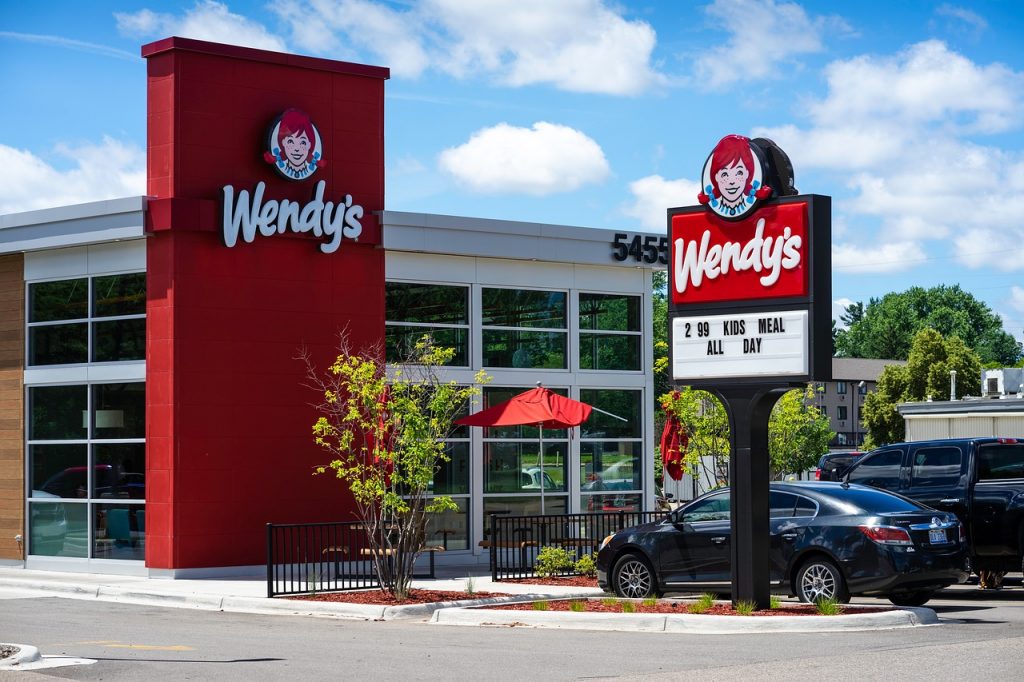 Just a few months ago Wendy's was gloating about how well it was doing. Top executives at the fast-food giant boasted about how its breakfast endeavor had paid off and that they felt Wendy's was poised to usurp Burger King for the number two spot among the top breakfast-serving fast-food chains. However, in a surprising turn of events, the fast-food behemoth is now possibly being put up for sale.
The news of Wendy's potentially going up for sale came out of a Securities and Exchange Commission filing that detailed that the fast-food giant's management fund is exploring options to either merge the company with another or just outright put it up for sale. The reason why a sale or merger is being considered may partially be able to be attributed to rampant inflation. Not one business, big or small, has been able to circumnavigate inflation's far-reaching effects. As a result, costs for supplies, labor, and other business essentials have skyrocketed. Thus, despite Wendy's impressive performance on the breakfast end, it hasn't been enough effectively bolster the business' growth or profitability.
Ironically, news of a potential sale was met with positivity on Wall Street, at least for the interim. CNN detailed that after the initial announcement, Wendy's stock jumped by 11%. Also, interestingly enough, while inflation is partially being blamed for Wendy's possibly being merged or sold, Wendy's Chairman Nelson Peltz has likely been toying with the idea for a while. The chairman has a reputation for creating disruptions with the intent of growing a business's profit and overall value. Rampant inflation may have given Petz that perfect opportunity to act on what he'd been wanting to do for some time. Trian Partners, the fast-food giant's management fund and largest shareholder, is also pushing for the sale. The bottom line for Wendy's, according to Petz, is that they "… remain focused on achieving our vision of becoming the world's most thriving and beloved restaurant brand."
While, in the end, a sale may greatly benefit Wendy's, it's unclear whether or not those in charge of the fast-food behemoth will be able to pull it off or even generate any interest, for that matter. The fast-food sector is a highly competitive market, and given the size and scale of Wendy's operation, they are direct competitors to the likes of McDonald's and Burger King. Buying an entity such as Wendy's would mean that the purchaser would suddenly have the responsibility of effectively competing directly against those immense businesses. Andrew Charles, a Cowen Restaurant Analyst, detailed that any viable purchaser would be very hesitant to step into such a volatile and cut-throat business space as the one Wendy's exists in.
The future of Wendy's is certainly hanging in the balance to some degree. However, those worried about whether or not the beloved burger chain will disappear entirely can breathe a sigh of relief. Wendy's might be going through a tumultuous period, but ultimately the well-established cooperation is strong enough to keep operating without the help of a sale or merger. What a possible Wendy's sale really amounts to is business people being business people by trying to find the best ways to continue to fatten their wallets and bolster their bottom lines.