The labor market is booming and wages have gotten to be higher than ever across the board, but individuals are still strapped for cash.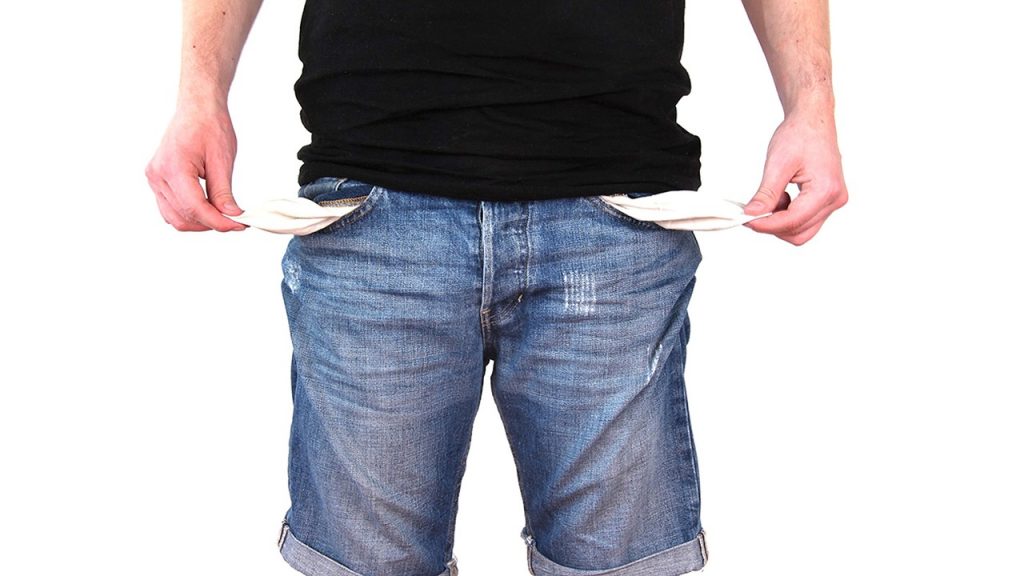 Small and large employers in every industry across the United States are desperate to hire as the economy rebounds at a historic pace. But, while the demand for workers has driven up wages, companies are still struggling to attract and retain qualified workers. According to Goldman Sachs, they are dealing with the largest imbalance between labor demand and supply since the Second World War. For every unemployed worker, there are 1.9 vacant positions, the Financial Times reports.
Strangely enough, the high wages phenomenon hasn't resulted in an influx of cash for Americans. This is probably because inflation has also surged, with the Consumer Price Index rising by 8.3% in the 12 months ending in April. According to CNN Business, that means the cost of everyday essentials is eating away at people's paychecks despite how many figures they contain.
The biggest areas of contention are at the gas pump and supermarket checkout lines. Buying a house has also become more expensive, with mortgage rates rising above 5%. As a result, some folks are cutting back on discretionary spending and dipping into their savings. "The fact that costs are rising so much more than their wages is having an impact," Senior Director at Moody's Analytics, Scott Hoyt said.
The dire state of affairs was also addressed by Nela Richardson, the Chief Economist at Payroll Processor ADP. "We have this situation where it's not worthwhile to participate in the labor market. It's expensive to go to work, especially if you don't earn a lot and you have to find childcare," she told the Financial Times. She added that people have to use their wages to put gas in the tank, food on the table, and find more cash for clothes which have also become more expensive.
If you're wondering how these higher wages measure up when presented with the cost of gas, mortgages, and food, CNN Business provided a useful breakdown. The median hourly wage for full-time workers was $1.70 higher in April than it was last year, according to the Federal Reserve Bank of Atlanta's Wage Growth Tracker. For those with a 40-hour work week, that's an increase of $68 a week. Full-time workers are earning 6.2% more than they were in April 2021. This means their pay boost would get them $3,536 more per year.
But gas prices have soared in recent months due to things like Russia's invasion of Ukraine and retirements at U.S refineries. Nationwide, a gallon of gas costs $4.87, forcing people to make tough choices about how to spend their wages. Mortgages have also risen sharply since January, with the average rate for a 30-year, fixed-rate mortgage at 5.09% in the week ending June 2nd.
To make matters worse, shopping at the supermarket is a lot more stressful than it used to be. In the past year, the price of eggs, ground beef, apples, carbonated beverages, and other items rose by double-digit percentages, according to IRI, which tracks data from 66,000 stores nationwide. Nearly all shoppers surveyed said they are concerned that their wages won't be enough to cover the cost of food. And about three-quarters said they are making at least one change to their shopping behavior as a result. Half are constantly on the lookout for sales or promotional deals, while others have resorted to cutting back on non-essentials.
---