Castner Range in El Paso, Texas, and Avi Kwa Ame, a sacred tribal site in southern Nevada, have been designated the two newest national monuments in the United States.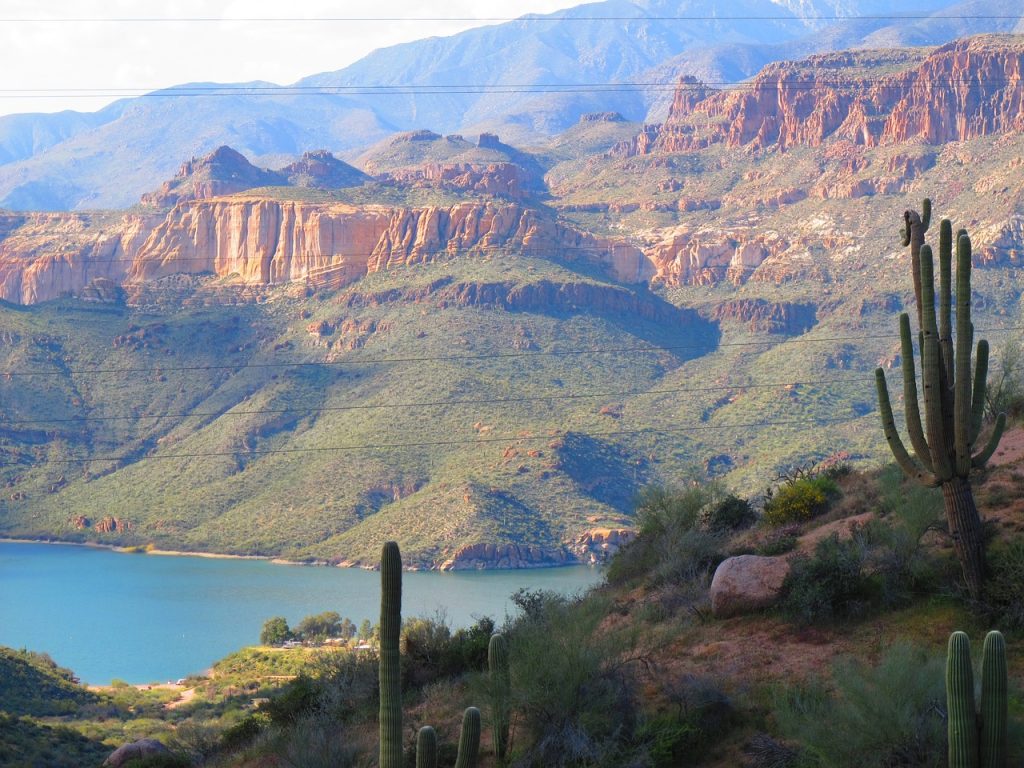 Great news for nature lovers and conservationists! President Joe Biden is keeping his promise to protect 30 percent of America's lands and waters by 2030. In line with this commitment, he has designated two new national monuments to protect nearly 514,000 acres of land from development.
The first is Castner Range, a former military training and testing site in El Paso, Texas, and the second is over 500,000 acres around Avi Kwa Ame, a sacred tribal site in southern Nevada.
Washington Post reported today that Biden will sign proclamations to protect these areas, which reflect the administration's efforts to protect wildlife while reducing planet-warming emissions by preventing mining and oil drilling on public lands. The moves follow a series of conservation announcements from the White House, including a ban on oil and gas leasing in US waters in the Arctic Ocean.
North of El Paso,Texas, in the Chihuahuan Desert, is where you'll find the Castner Range. In the past, this 7081-acre space served as a military training ground, but now it is a protected animal sanctuary. Indigenous peoples, who have been in the region for thousands of years, consider it a significant cultural place. Many endangered and threatened species call the Castner Range home, including the Mexican spotted owl, the American peregrine falcon, and the Rio Grande silvery minnow.
The Avi Kwa Ame National Monument covers more than 506,000 acres in Nevada, including Spirit Mountain and the desert. This designation represents one of the largest areas granted federal protection under Biden's administration.
During a conservation event at the Interior Department, President Biden expressed the monument's cultural and environmental significance, calling it "a place of reverence, spirituality, and healing." He also emphasized that its preservation is crucial and ensures it will remain protected for future generations.
The main goal of President Biden's administration is to deal with climate change, and he has promised to protect 30 percent of America's land and waterways by 2030. Setting up these new national monuments is essential to reaching that goal. The fact that this administration set up the Castner Range National Monument and Avi Kwa Ame National Monument shows that it cares about protecting and preserving the environment.
In addition, the Antiquities Act has made each place a national monument, giving the president the power to protect sites important for their history or culture. Since 1906, presidents have utilized the Antiquities Act to save places like the Grand Canyon, Yosemite National Park, and Acadia National Park.
President Biden's commitment to protecting America's lands and waters has resulted in the designation of two new national monuments. These monuments serve as vital animal sanctuaries and hold great cultural and historical significance for indigenous peoples.
Finally, establishing both the Castner Range National Monument and the Avi Kwa Ame National Monument is essential to protecting America's land and waterways by 2030. As tourists visit these areas, they also help support local businesses in the tourism industry, creating jobs and economic growth.
---