With the help of the Biden Administration, Tesla is opening up its electric vehicle charging stations that were originally used for Tesla only.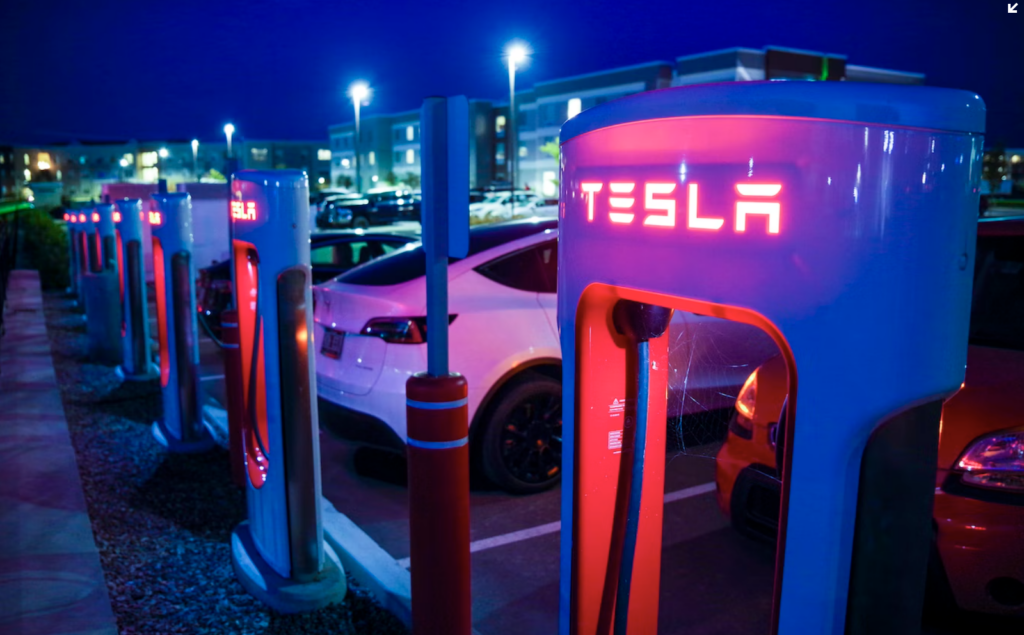 Well, this really is exciting news and a huge step in the right direction. As electric vehicles expand and get more popular, Tesla is helping push the US into the future. Tesla is one of the first EVs to market and was able to create an electric vehicle charging station that would only work with Teslas. As we become more innovative and create more brands of electric vehicles, more change stations are required. Or, Tesla will have to be a little more flexible.
According to CNET, on Wednesday Tesla is granting access to a portion of its network of electric vehicle charging stations that were originally created to work only with Tesla-branded EVs. President Biden's plan to get more EVs on the road by 2024 has been boosted by this recent Tesla news. In fact, the White House made the announcement that this move will certainly help with the necessary infrastructure required for electric vehicles.
Tesla has come under fire as of late for false advertising and trying to get rid of its lower-end models fairly swiftly when it had its first-ever sale. But, Tesla still remains the top EV brand. However, it will have a lot of competition in the coming years as more and more existing car companies are releasing electric vehicles. Electric vehicle charging stations will no longer be a huge issue. This will give potential customers who are worried about going longer distances in an EV some needed confidence.
Tesla was such a trailblazer that it changed not only the way people drive but the way people perceive electric fuel. Prius made it to the electric vehicle market prior to Tesla, but Tesla made the car more attractive and sexy. The only aspect holding Tesla back from expanding was the price. Now that more bands are entering the EV space, the only thing holding them back is the lack of electric vehicle charging stations.  
Recently announced as well, is that California is proposing laws that could help switch existing gas vehicles to electric ones. This move too will help expand the usage of electric vehicles along with the release of electric vehicle charging stations. The bill will encourage and reward folks to switch their gas-powered vehicles to electric ones.
The Biden Administration has demanded the addition of more infrastructure to support EVs as well as 100,000 more electric vehicle charging stations. Tesla has already opened up some of its chargers to other electric vehicle use in parts of Europe. Reports have shown that this move has boosted the growth of alternative-use vehicles. 
In addition to using the Tesla chargers, all electric vehicles will be able to use the Tesla app or its website to find their electric vehicle charging stations across the country. In addition to Tesla, brands like General Motors and Pilot are companies that are helping to finance the project with private money and federal subsidies.
---