After a very long and much-anticipated wait, the Tesla Cybertruck may actually be coming sooner than you think.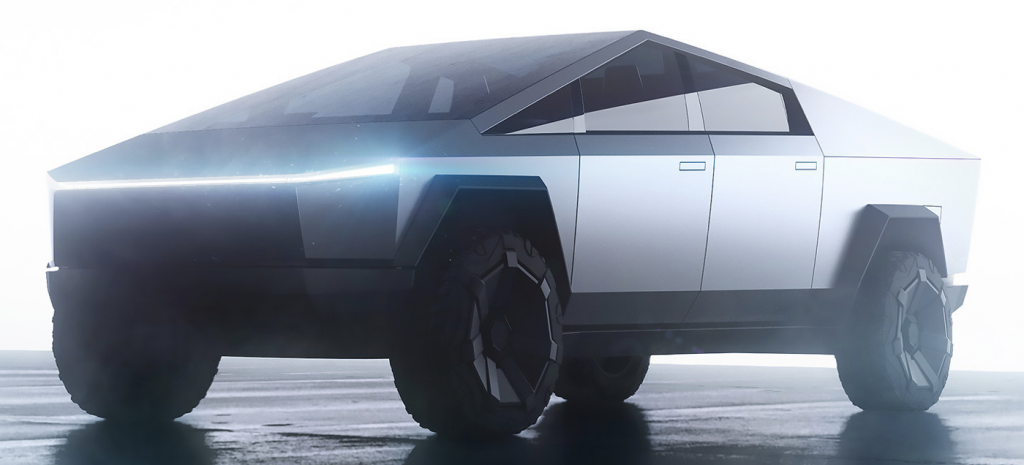 Tesla CEO Elon Musk has had a busy year. From countless controversies to almost buying Twitter, Tesla and Musk have constantly been in the press. But, of course, Musk's company's focal point is the green-energy engineering that has captured audiences worldwide. The Tesla Cybertruck, which has been in the works for a while now, is an EV truck that'll debut in 2023.
The first announcement surrounding the Cybertruck was back in 2019. Since then, the electric-powered truck has mainly been on the backburner. Eager fans have waited to see when Elon Musk would officially announce its production. Though there's no date set in stone, Musk elaborated on an earning's call in January that the truck will hopefully be available in 2023. The CEO had already pushed it back from its 2022 release date, which he stated back in August 2021. Time is not on Musk's side as other competitors like Ford and Rivian also plan to release their own pickup trucks next year.
A Cybetruck model was displayed in 2019 at Tesla's design studio in California. Many people from the tech industry were invited to see Musk's new creation and the innovative design of an electric-powered truck. First, the vehicle looks nothing like an ordinary pickup truck. It's got a sleek, silver outer body that covers the entirety of the car, almost reminiscent of a Back to the Future vehicle. The car's structure is extremely angular, with sharp, steep slopes at the vehicle's trunk and hood. Though the look is unique, its unconventional design has caused problems for the engineering department. Apparently, the engineering team has had trouble making the car safe to drive, especially with manufacturing effective windshield wipers.
Though it seems the Cybetruck's construction has mainly remained dormant, a video surfaced last year of the Tesla prototype. The prototype was seen driving on a test track closer to a finished product than many fans expected. A legitimate vehicle that's been constructed and can drive is a promising step for Musk's Cybertruck release. Though the CEO is known to push his creations' releases back, as other companies compete to release their EV trucks, Musk could be galvanized to construct his Cybertruck on time.
Elon Musk has had other recent problems with his already available Tesla models. The vehicles, Model S, X, 3, and Y, have had distribution issues due to shutdowns at Tesla factories in China. In China, COVID has been taken extremely seriously, which has catalyzed many factory hiatuses over the past two years. The shutdowns at Tesla plants affected widespread distribution, which is extremely difficult for an automotive company with high demand. The current Tesla models' distribution problems may back the Cybertruck engineering team. Musk has yet to confirm if the factory shutdowns will affect Tesla's upcoming releases.
Musk's vehicles like the Cybertruck are in extreme demand, but his public persona has affected his credibility. Earlier this year, Musk made a $44 billion deal with Twitter to buy the social media platform. But after countless disagreements, the Tesla CEO pulled out of the offer last month. His termination agreement has catalyzed a legal battle between the two, needing Musk to pay at least $1 billion in compensation.
---