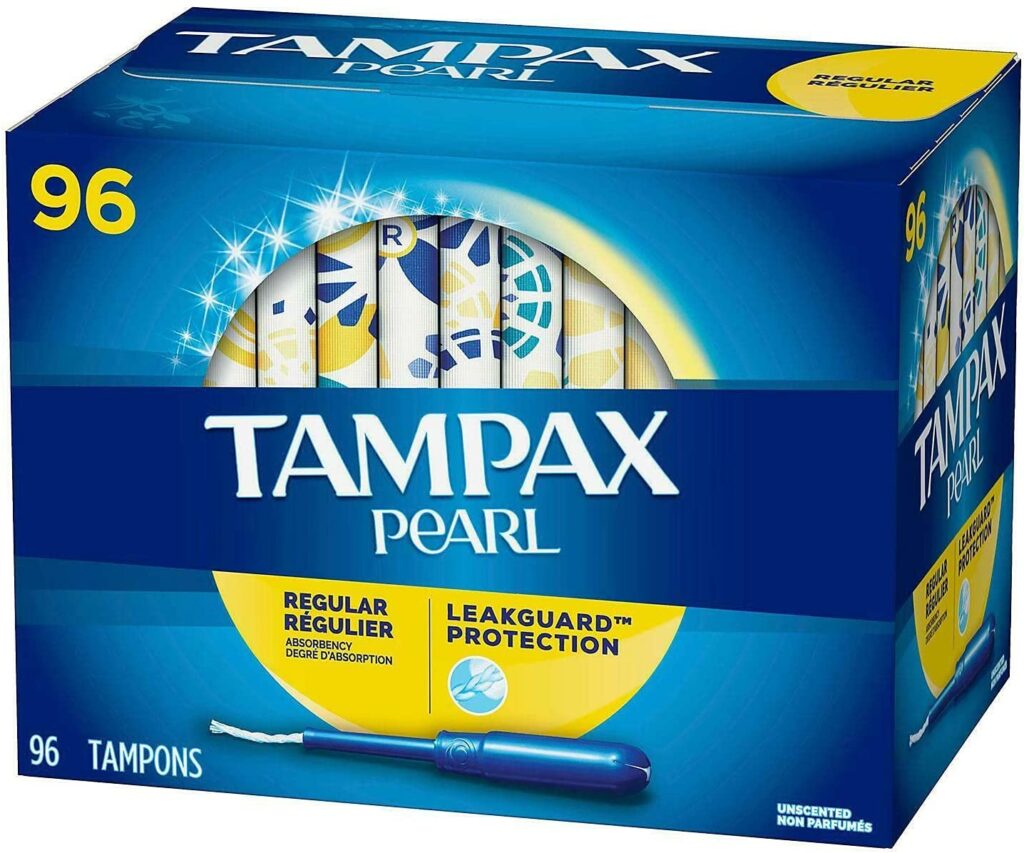 Much like baby formula, another essential product has become a casualty of increased demand and disrupted supply. Appropriately dubbed "The Supply Chain Problem No One's Talking About," Time was the first national news outlet to highlight the tampon shortage which is impacting women across the United States. Now, stores and manufacturers have finally acknowledged the problem confirming complaints that have been circulating on social media for months.
Earlier this week, Instacart provided more evidence of the tampon shortage, saying searches for the product on their app rose by 13% in a week. The on-demand grocery delivery service added that the rate at which its shoppers were able to find the sanitary products on store shelves dropped to 67% as of June 19th. This is the lowest it's been since the early weeks of the pandemic in April 2020, CNN Business reports.
As more women become aware of the tampon shortage, Instacart said there's been a distinct increase in people wanting to stock-pile with sales up 29% week over week. "We're beginning to see tampon turbulence show up in the app in response to the growing shortage," the company's Trend Expert and Senior Product Manager, Laurentia Romaniuk said in a statement. She added that purchasing behavior of the product is starting to rival that of the beginning of the pandemic as customers adopt stock-up behavior.
If you're wondering what's causing the tampon shortage, the reasons are no different than those affecting other consumer goods. Since the pandemic, the production and distribution of feminine hygiene products have been stalled by the same supply chain issues that caused those inflationary price hikes and delays. But like baby formula, tampons are a necessity which means a shortage puts a massive strain on women. According to USA Today, shipping and transportation bottlenecks have also contributed to supply delays, along with labor and raw material shortages.
The factory that makes all Playtex and O.B. tampons reported severe staffing shortages, coupled with the fact that as a medical product, tampons have their production strongly regulated. Meanwhile, Glamour says Tampax manufacturer Procter & Gamble has reported a 7.7% increase in demand in the past two years that it has been struggling to keep up with. Popular brands are also struggling to keep up with raw material shortages, particularly cotton, which has skyrocketed in price recently.
However, a representative for Procter & Gamble told CNN Business that their team is producing tampons 24/7 to meet the increased demand and avoid a more serious shortage. "We understand it is frustrating for consumers when they can't find what they need," the spokesperson said in an email. The company also assured customers that the scarcity is a temporary situation. Additionally, retailers like Walgreens and CVS said they are aware of women's-health product shortages in some areas and are working with suppliers to ensure they can restock as soon as possible.
Fortunately, not all brands of tampons are experiencing a widespread shortage. Speaking to USA Today, Kotex said that it was not seeing a shortage. The company also explained that it's working closely with various retail partners to keep shelves stocked.