What are the current Starlink speeds? How did this company form and does its service stack up to others in the industry?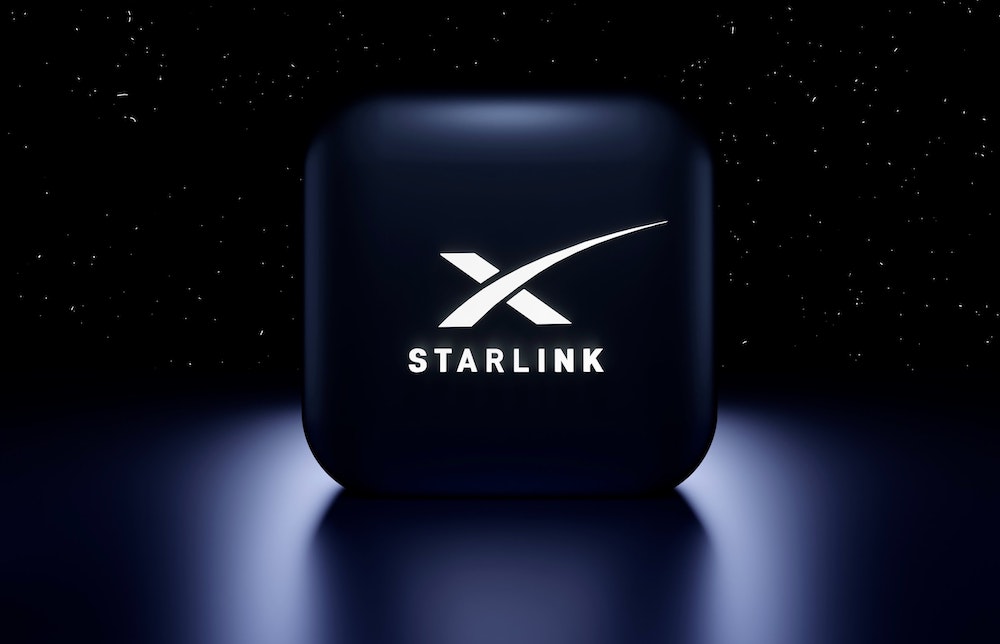 Since Elon Musk looks like he's trying to own the entire vertical when it comes to transportation and information, it makes sense that he would make his way into internet coverage and service before long. The dude has started car companies, rocket companies, and flamethrower companies, and also now has headed up one of the coolest satellite internet coverage initiatives we've ever seen. It's called Starlink and it has one goal in mind, bringing internet coverage to every part of the globe. But with this massive undertaking, how fast are Starlink speeds? Can they compare with some of the biggest providers out there and could Starlink eventually disrupt the entire industry?
There's a lot going on here with Starlink and Starlink speeds. Let's dive into the company, how it operates, and how its internet speeds compare with the rest of the landscape.
HOW DID STARLINK START?
When you own a rocket company, it would make sense that you would want to blast plenty of stuff into space along the way. On that front, the conclusion is more than logical, so it wasn't all that big of a surprise in 2015 when Elon Musk and company founded Starlink with the plan to bring internet coverage to underserved sections of the globe. It took some time to build up enough work at the facility to churn out the required number of satellites to get started on Starlink speed production. The company had ambitious goals early on, applying for FCC approval to launch more than 7,000 satellites over the coming years.
The goal was to create a satellite internet constellation. The use of the word constellation here was to compare the structure and shape of the different satellite makeups to stars in the sky. This kind of strategy is an effort to provide access and Starlink speeds to different areas and is employed by other internet companies. 
HOW DOES STARLINK GET SATELLITES INTO ORBIT?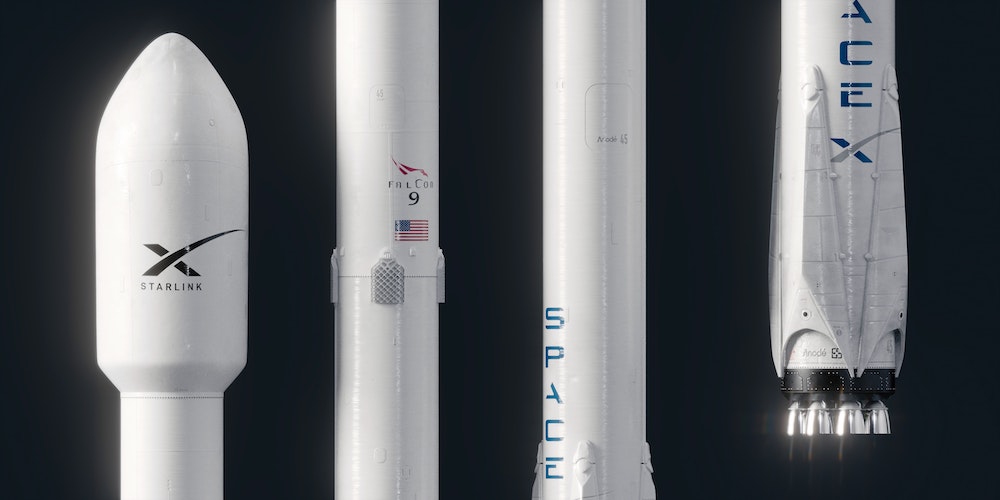 So far, Starlink has launched more than 2.800 satellites into orbit and there are 2,074 still up there as of today. There are plans for many more over the years with the goal to have enough to provide Starlink speeds to places that never had them before. Every time there is a Falcon 9 launch from SpaceX the company has attempted to launch about 50 satellites into orbit.
WHERE IS STARLINK COVERAGE AVAILABLE?
The initial goal of Starlink and Starlink speeds was to bring internet access and coverage to areas of the world that needed it the most. This meant an outside-in approach to where one could even sign up for the service. When looking at the Starlink coverage map in the United States, one can see that the Starlink speeds are available in precious few areas. It's mostly confined to the Northwest and Northern Midwest sections of the country. This is purposeful seeing as how major cities and metro areas already have significant internet coverage. The point for the company was to make it available for the underserved when it came to connectivity. The coverage map though highlights where people use it, not necessarily where it's available which is a larger section.
When looking at the world, Starlink speeds are available basically available everywhere in the United States in the West and Midwest. Starlink is expanding to everywhere along the East Coast by 2023. And it stretches into Mexico and south as well. Sections of South America including Brazil and Peru also have Starlink access. Much of Europe has Starlink speeds available and the company had made headlines by providing coverage in Ukraine at the start of the Russian invasion of the county. Plans for Africa, the remainder of South America, and Asia are in place for 2023 as well.
WHAT ARE STARLINK SPEEDS?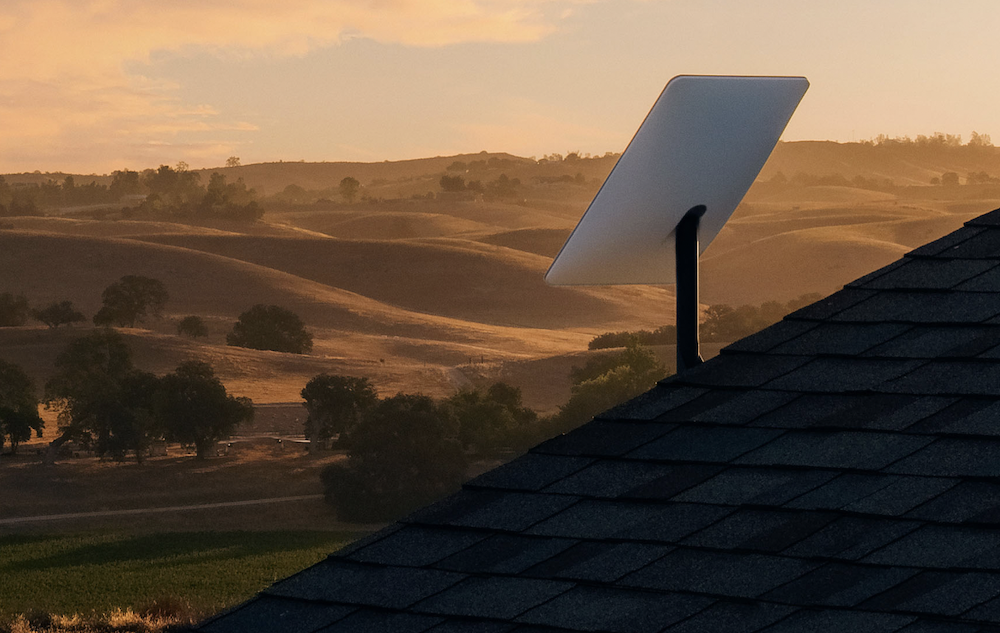 That's the operative question, isn't it? With the promise to bring internet access and commercial speeds to places that haven't seen them before, is Starlink delivering on that promise? It sure seems like it. The Starlink speeds have been steadily improving over the years and this past spring the Starlink speeds hit over 144Mbps on downloads and over 20Mbps on uploads. This is on average and will vary depending on time and place, but the initial results have been very good and are getting better.
Though the tech and coverage are improving, the Starlink speeds could be negatively affected by more users signing on for the service. Right now to access Starlink internet one needs to purchase a satellite dish and sign up for the service. While the coverage is there, not everyone has access to the hardware itself.
But the current Starlink speeds, with access, are more than enough to stream services in 4K and are beginning to rival, or even exceed what many had in remote areas. On this front, it's been a total win.
WILL 5G HURT STARLINK SPEEDS?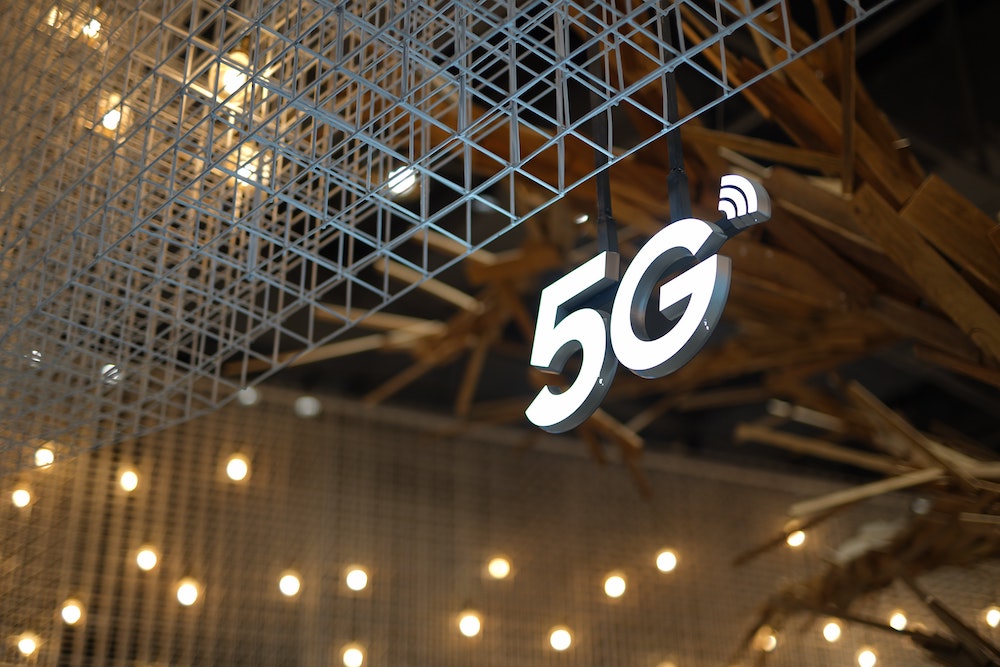 Elon Musk has raised the warning about the 5G movement from broadband carriers that it might disrupt some of the Starlink speeds in certain areas. This stems from a request to the FCC by Dish Network and RS Access to run 5G mobile access across its string of satellites. Musk and others have contended that this move by the satellite company would severely affect Starlink speeds by disrupting to connection from the latter's satellites to terminals that help maintain the connection. Dish and their auditors have said it would affect less than 1% of these terminals, something Musk has contested as being inaccurate.
This possible issue with Starlink speeds is still being worked out though and it's tough to know exactly what will happen in this situation. For sure Elon Musk will continue to fight this if they think things will at all take a negative turn with the speeds or coverage.