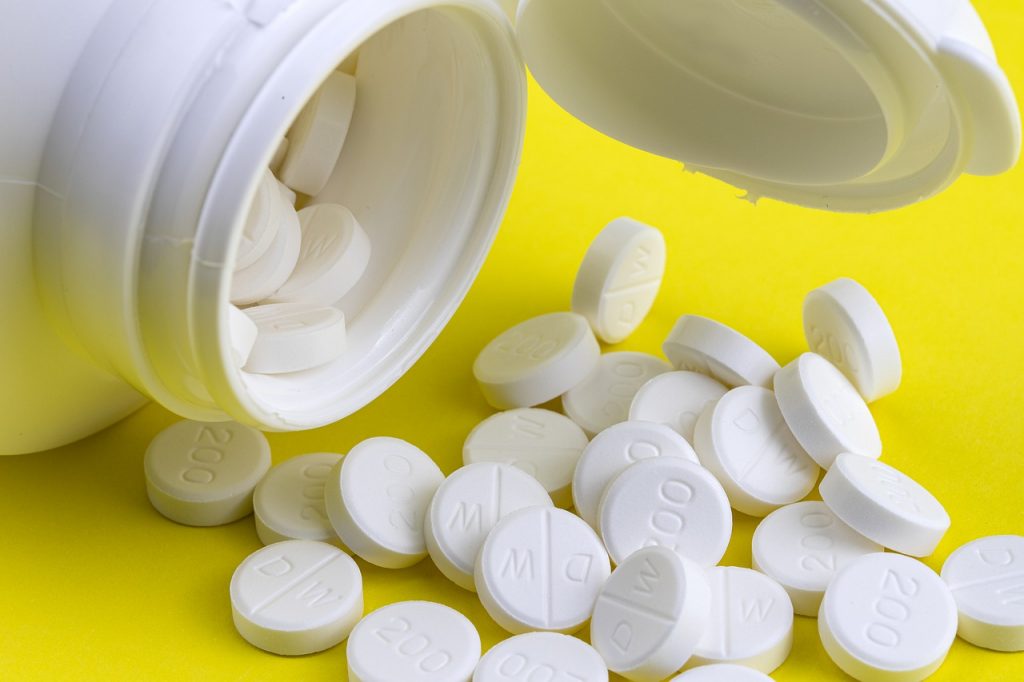 Russia's siege on Ukraine has spawned not only unthinkable crimes against humanity but also perpetuated supply chain stalwarts and may potentially serve as fuel for a worsening global food crisis. Now, as Ukraine continues to suffer under Russia's ceaseless attacks another concern is emerging. CNN reported that there has been a public rush to obtain potassium iodide pills as worries regarding the threat of a nuclear fallout increase. 
The Centers For Disease Control And Prevention (CDC) detailed that the surge in demand for the potassium iodide pills can be attributed to the effects that would permeate following potential nuclear spillage from one of the power plants in Ukraine. Should a power plant be comprised, copious amounts of radioactive iodine have the potential to seep into and infect people and the surrounding atmosphere. Individuals can absorb the harmful iodine by breathing it in. Plants, animals, and other natural elements can also take on the toxicity emanating from radioactive iodine. Potassium iodide can mitigate how radioactive iodine may affect a person's body.
One of the most concerning effects that radioactive iodine can have on the body is that it can wreak havoc with a person's thyroid. The thyroid gland's job is to produce and balance hormones in the body. When absorption of radioactive iodine occurs it can disrupt this balance and the thyroid may inadvertently mistake radioactive iodine for actual iodine that the body needs to function properly. Thyroid cancer could form as a result. Information from the CDC outlines that taking potassium iodide pills acts as a safeguard and will prevent the body from accidentally absorbing the radioactive iodine for a period of up to 24 hours.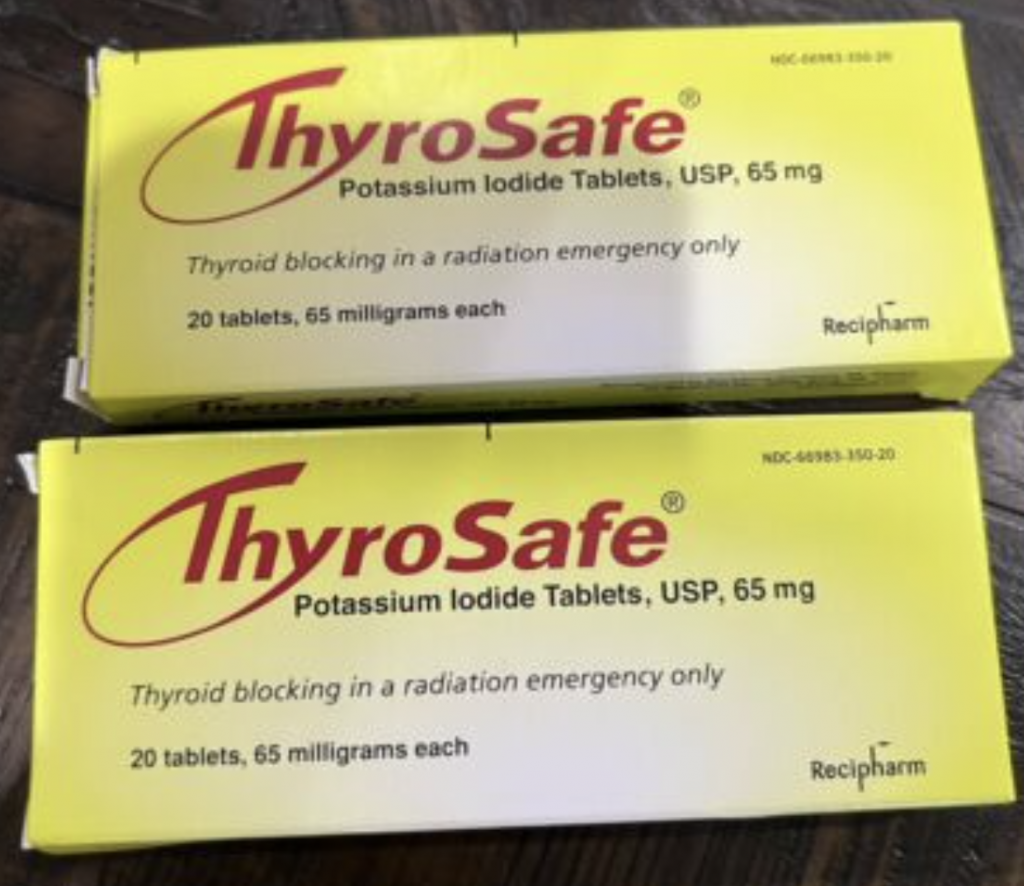 Nuclear worries combined with potassium iodide pills' protective properties have hence sparked a surge in overall demand. So much so, in fact, that manufacturers are having trouble keeping the pills in stock. Third-party sellers have also caught on, too, and are inflating their prices by exorbitant amounts in some cases. For instance, one eBay seller has two packs of Thyrosafe Potassium Iodide pills containing 20 tables each listed for a Buy It Now price of $169.00. CNN pointed out the manufacturer of the tablets, Anbex Inc., has a suggested retail price of only $14. That equates to a markup exceeding 1000%.
The potassium pills are currently unavailable via Anbex's website and on Amazon. However, Anbex Inc.'s vice president of sales and marketing, Troy Jones, offered some hope to those looking to get their hands on a supply of the tablets at a reasonable price in case of a nuclear emergency. "We hope to be back in stock in early April but we're pushing for late March," said Jones.
Should you be able to arm yourself with a supply of potassium iodide pills in the event of an emergent situation, it is important to pay careful attention to the guidelines posted on the CDC's website that explain proper dosage and safe use. It is exceedingly important to take those guidelines seriously, as improper consumption can lead to severe illness or in the gravest of cases, death. Those with any underlying health conditions are advised to consult their personal physician before use.