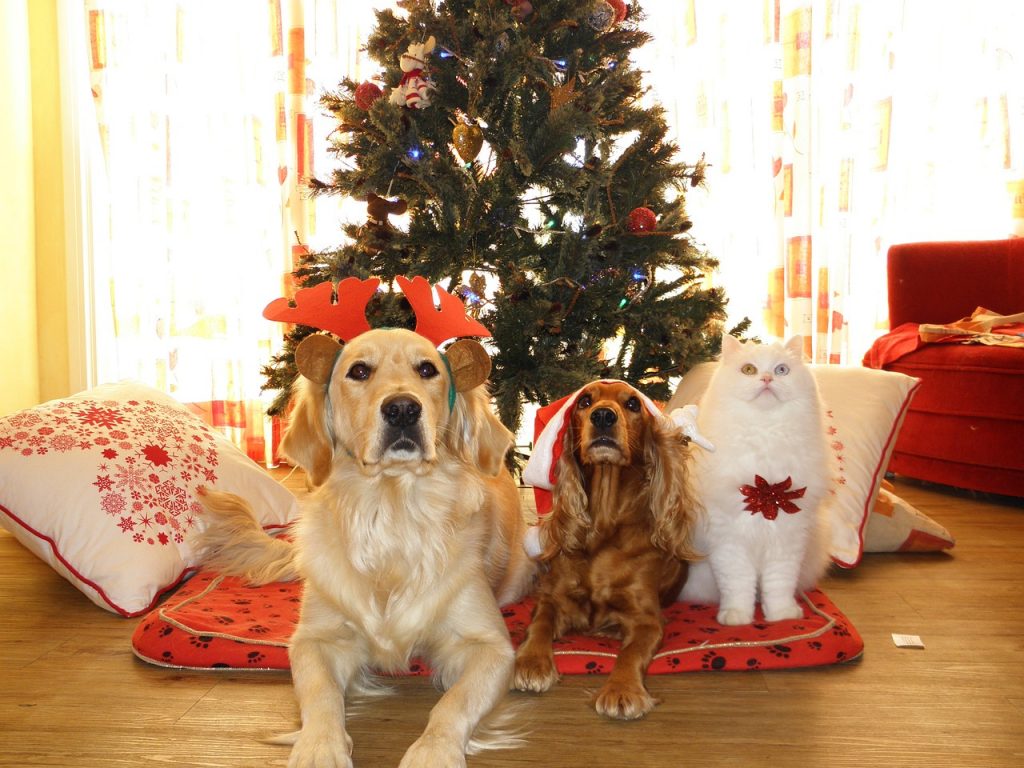 Online pet supply store Chewy is crazy popular with pet parents across America. In addition to offering convenient autoship options and competitive prices, Chewy has become legendary for its exemplary customer service. All this combined with a recent surge in pet ownership has pushed Chewy stock closer to an ideal buy point.
According to Investor's Business Daily, Chewy is expected to enjoy sales of $10 billion this fiscal year. If so, that would make it the largest pet-products-only retailer in the United States, surpassing its former parent, PetSmart. Stock analyst Justin Kleber said in a recent note to clients, "While pet (supplies) was an attractive sector pre-Covid, the pandemic-driven surge in new pet households should fuel even stronger growth over the next several years."
After Chewy released its earnings for the third fiscal quarter of 2022, its stock rose 4%. The Plantation, Florida-based company's chief executive Sumit Singh said in a news release, "The fact that we are simultaneously driving top-line growth and expanding margins is yet another proof point of our ability to get big fast and get fit fast, regardless of the macro environment. Our results are a clear indication of the resiliency of the pet category and how Chewy's compelling value proposition of low prices, personalized service, and delivery convenience across a broad selection of products continues to resonate with our customers."
Third-quarter sales rose 14% year over year, to $2.3 billion. Chewy reported having 20.5 million active customers during this timeframe. The company's third-quarter earnings indicated better performance than expected and project a future filled with the same rising success.
Much of Chewy's success is attributed to its Autoship subscription program that sends pet food and supplies to customers on a scheduled basis. The program offers a convenient way to stay on top of pet needs without having to remember to order before supplies dwindle. A full 73% of the company's third-quarter sales fell into the Autoship category.
Research firm IBISWorld issued a recent report stating that pet ownership is rising, which has boosted the pet supplies industry. The trend is the largest among millennials. The surge in pet ownership is attributed to the COVID-19 pandemic when many sought the companionship of animals while human contact was limited.
IBISWorld says that the United States now has 188 million cats and dogs being kept as pets. They predict the number will rise to 196 million by 2028. About 70% of households in the U.S. have at least one pet.
U.S. pet industry sales rose 19.3% between 2020 and 2021 to a total of $123.6 billion in 2021. Pet food and treats comprised the largest portion of pet industry sales at $50 billion. Veterinary care and product sales followed second, bringing in $34.3 billion.
More people may want to buy Chewy stock as the company is shifting its business model to include more high-margin products and services. As Forbes explained, health and wellness products and pharmacy services are examples of higher-margin offerings. Chewy's Autoship service also applies to their prescriptions, which not only provides automatic refills but includes a small price reduction.
Another way Chewy leads in the pet industry is through its CarePlus coverage for prescriptions, checkups, and accident/illness care. Similar to health insurance plans for humans, pet parents can pay a monthly fee to access coverage for vaccines and prescription medications, including those for flea, tick, and heartworm control. Other plans cover annual check-ups, accidents, and chronic illness care.
But perhaps the greatest reason that Chewy is thriving is because of its personal customer service. In a time when customer service seems to be waning across the entire retail sector, Chewy is building a record of over-the-top actions that elevate it above the rest. Examples include issuing quick replacements, finding obscure brands for exotic pets, and sending handwritten sympathy cards when a beloved pet crosses the Rainbow Bridge.
---