Learn why the Ooni Pizza Oven Is the perfect pizza-making companion you never knew you needed.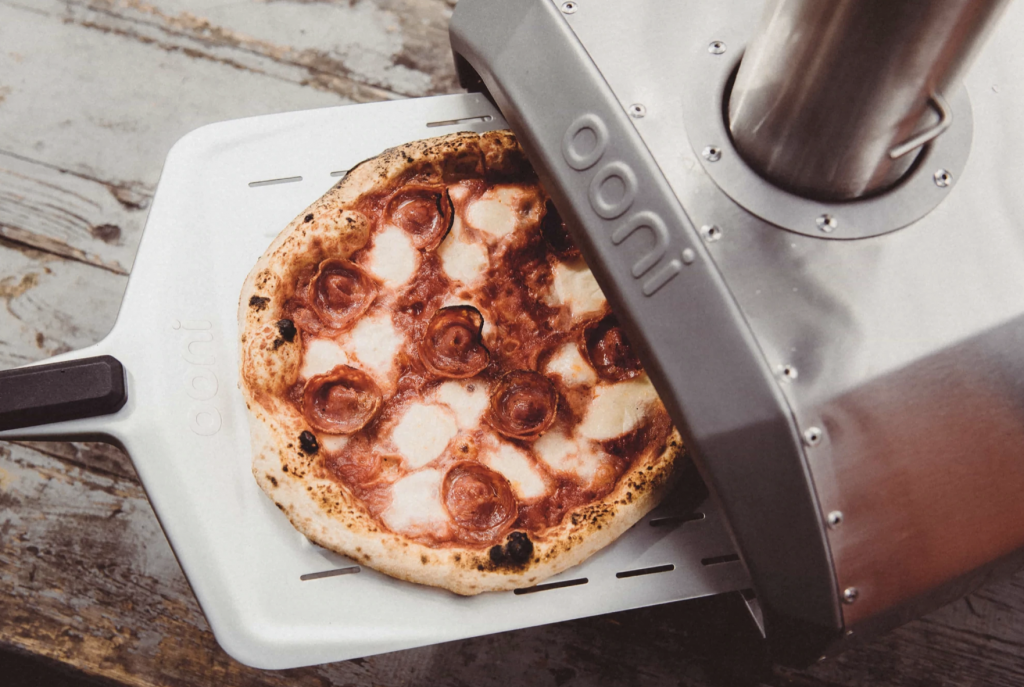 If you've ever had the pleasure of dining at a pizzeria that specializes in cooking their pizzas in a wood-fired oven, then you know what a unique experience that is. The flavor that a wood-fired oven imbues upon the crust and the way it accentuates the combination of sauce and cheese is absolutely divine. It is truly a treat and it is something almost impossible to replicate at home. Frozen pizzas, while they are delicious in their own rights don't come close. Even if you are advantageous enough to make your own dough, replicating what those specialized pizzerias do is near impossible. But what if we told you that there was indeed a way that you could? What if we told you that there was a product called the Ooni Pizza Oven that will allow you to make restaurant-quality wood-fired pizza right in the comfort of your own domicile?
Alas! There is finally a way to replicate that blissful deliciousness that only a wood-fired pizza can deliver. Read on to discover the story and innovation behind Ooni. Then delve further to learn just why the Ooni Pizza Oven is the ultimate pizza-making companion.
OONI INCEPTION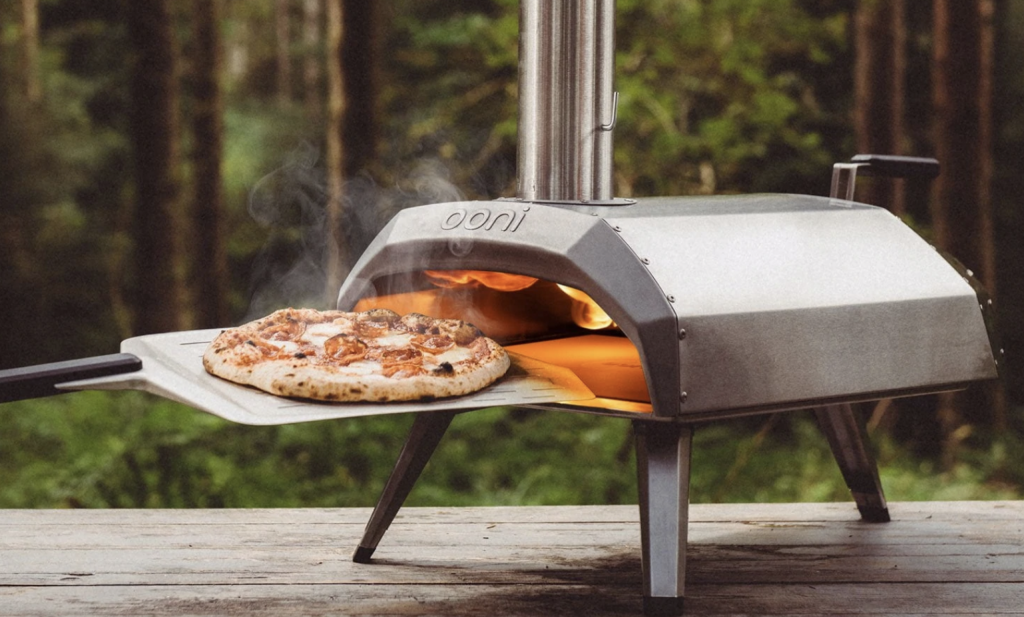 The Ooni Pizza Oven's inception came to be both by passion and by chance. The company was founded by husband and wife duo Kristian Tapaninaho and Darina Garland. Prior to founding Ooni, the pair operated an education company that visited local schools in order to promote creativity, innovation, and problem-solving. However, it was Kristian's emerging passion that would take them in a completely different direction.
Privately, Kristian was developing an affinity for making homemade pizza, but his efforts in crafting that perfect pie were, in his opinion, yielding sub-par results. He narrowed down the problem to his home oven just not being up to the task of infusing the pie with that wood-fired flavor he was so hoping to produce. In an attempt to rectify the oven obstacle standing in his way, Kristian began researching different wood-fired ovens that he could potentially set up and use in his backyard. Much to his dismay, all of his viable options were too costly and impractical.
Realizing the impracticality of his options set Kristian on a path to develop his very own pizza oven. Despite having no experience in crafting something of his own design, pure ingenuity led to the development of the Ooni Pizza Oven. Finally, a pizza oven that was practical, affordable, portable, and most of all, able to deliver that oh-so-satisfying wood-fired infusion of flavor. Today, Kristian and Darina's innovative startup has grown from its home office in Scotland to have offices in other parts of Europe and in the United States.
ALL THE OONI OVENS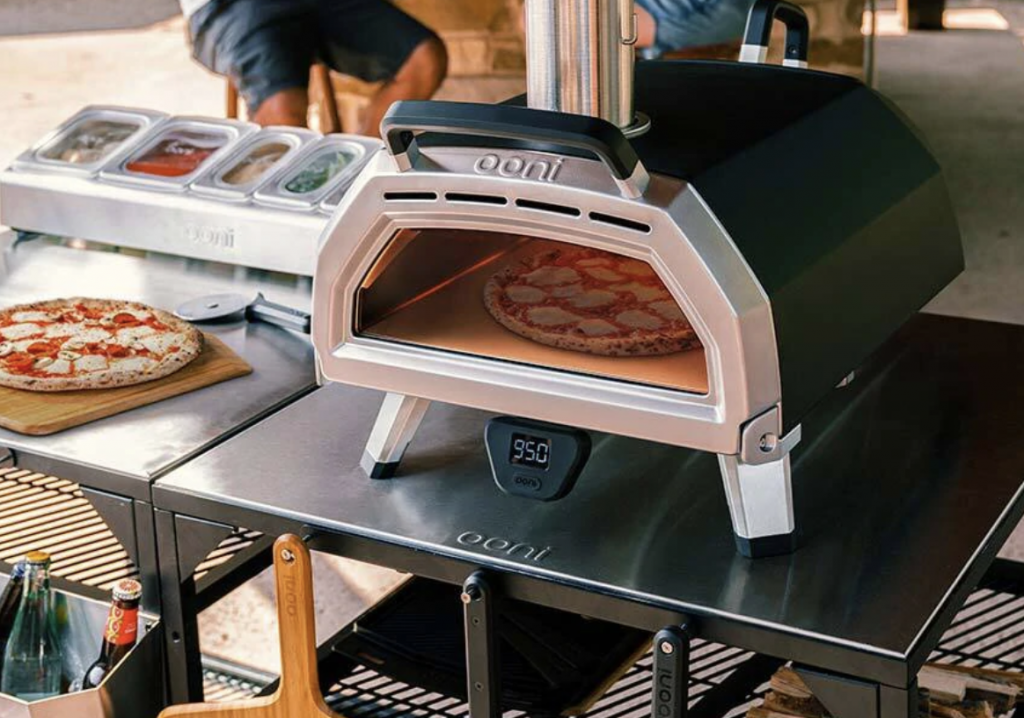 What's great about the Ooni Pizza Oven is that comes in six different models in order to suit a wide array of individuals' needs and preferences. Some key features include multi-fuel cooking options, cooking temperatures capable of reaching 950 degrees Fahrenheit, the ability to cook 12" or 16" pizzas, and there are integrated pizza stones in every model. Ooni Pizza Ovens are also designed to work well with a variety of pizza-lovers ' budgets and range in cost from as low as $349 to a still digestible $799.
Note: The nature of how these ovens cook the pizza makes them suitable only for outdoor use.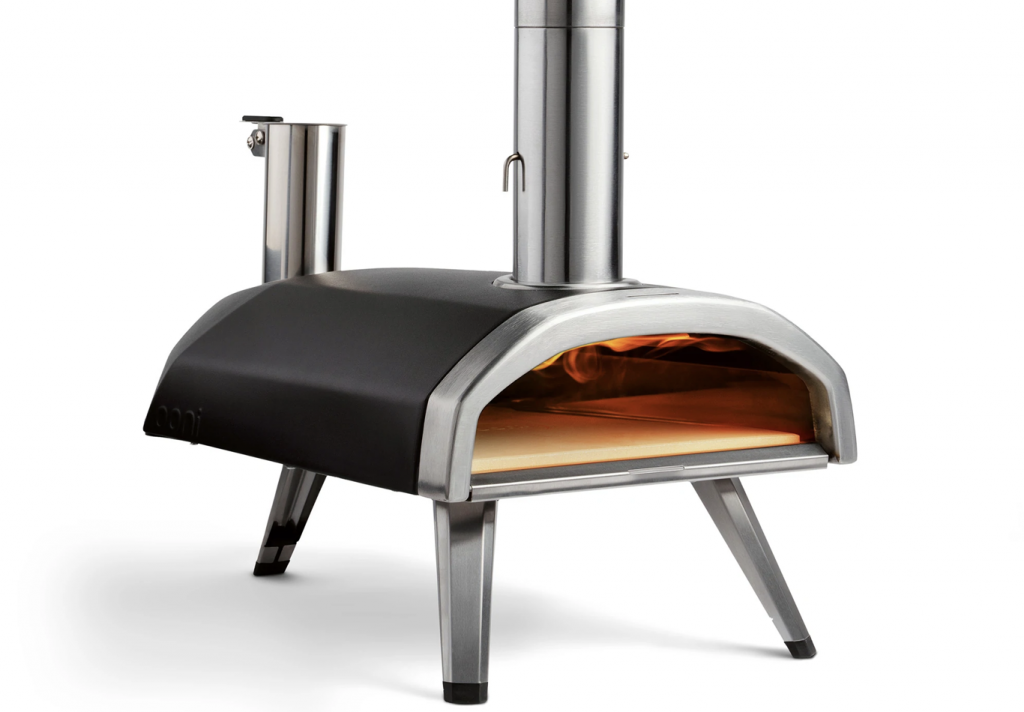 This is Ooni's most affordable pizza-making option. Priced at $349 and weighing only 22 lbs., it is as affordable as it is portable. It is capable of cooking pizzas up to 12" in circumference fueled by wood pellets that are ideal for producing that classic wood-fired taste. This is the ideal oven for any pizza lover looking for an avenue to craft their very own restaurant-quality wood-fired pizza.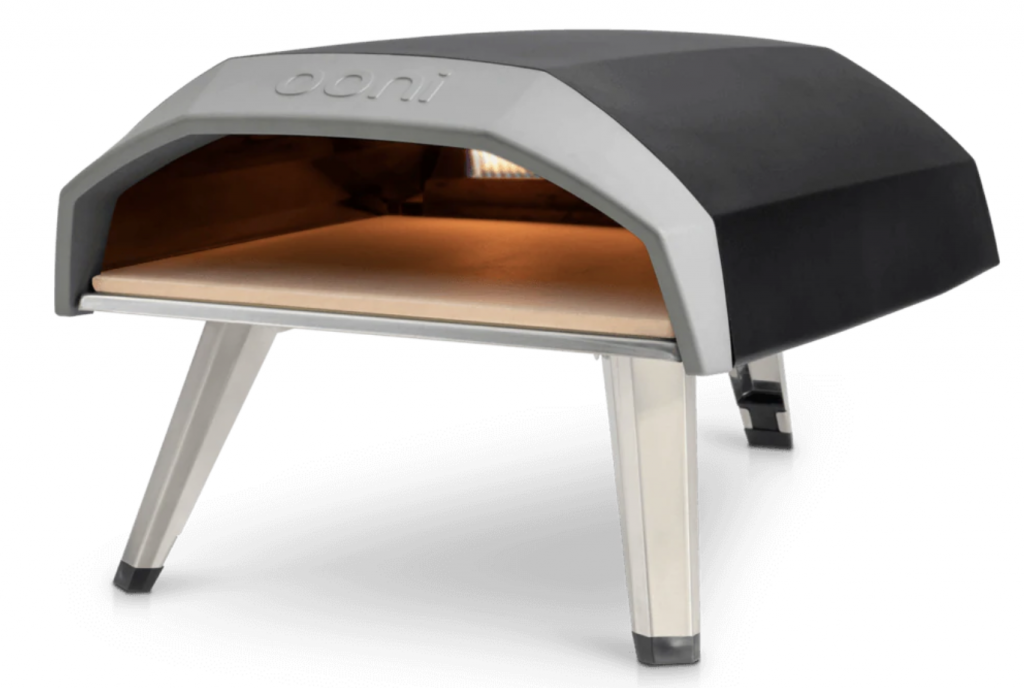 The Koda 12 is a comparable option to the Frya 12. It is similarly priced at an attractive $399 and weighs in at an even lighter 20.2 lbs. With this Ooni Pizza Oven, you'll be pumping out pizzas as large as 12" around. Overall, the Koda 12 is the optimal choice if you're looking for a gas-fueled pizza oven that is characterized by the superior portability of its wood pellet counterpart.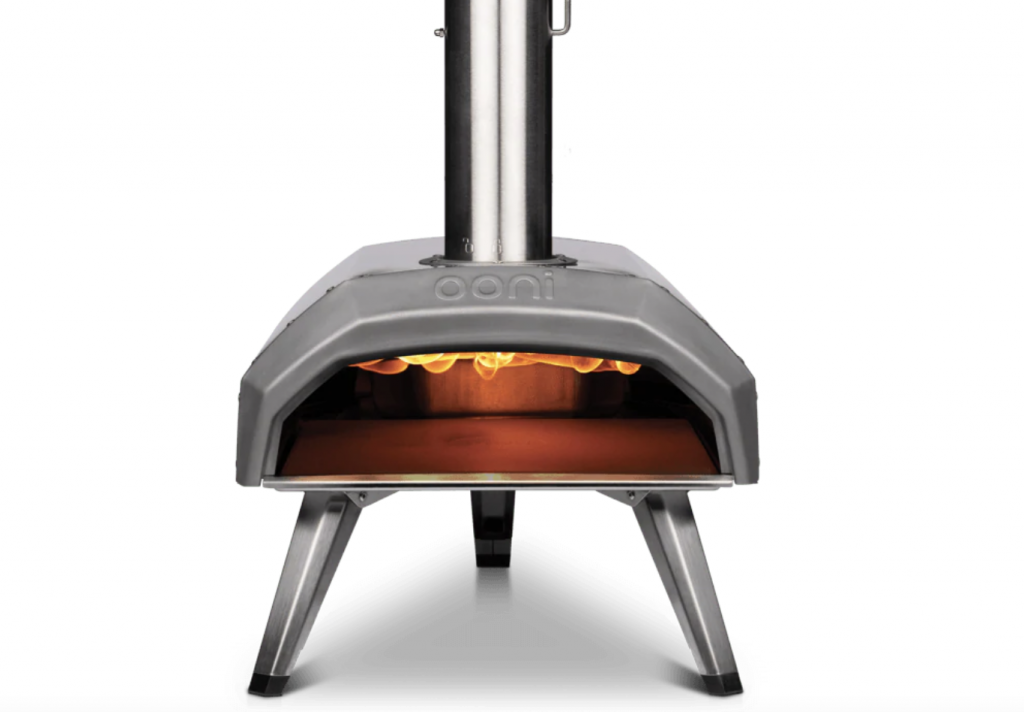 This Ooni Pizza Oven is for the person looking for both versatility and portability. The Karu 12 supports wood, charcoal, and propane gas fuel types. There is also an optional adaptor that can be purchased so you can seamlessly switch between any of the cooking fuels. At $399 and still only tipping the scales at 26.5 lbs, this oven gives you options while still being light and portable enough to bring anywhere.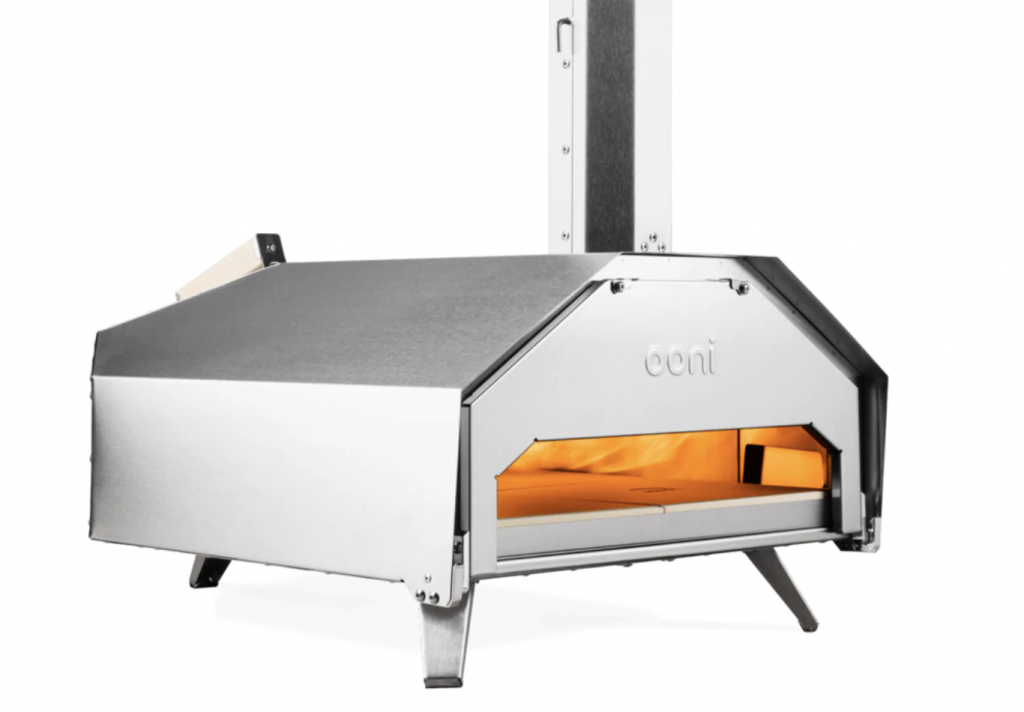 With this Ooni Pizza Oven, we are getting into pro-level pizza-making territory. This oven is for those looking to take their pizza-making skills to the next level. Priced at $599, this multi-fuel option can cook pizza using wood, charcoal, or propane gas so you can yield that perfect pizza flavor anytime the mood strikes you. What's more, is that with the Pro-16 you can crank out pizzas up to 16" in circumference.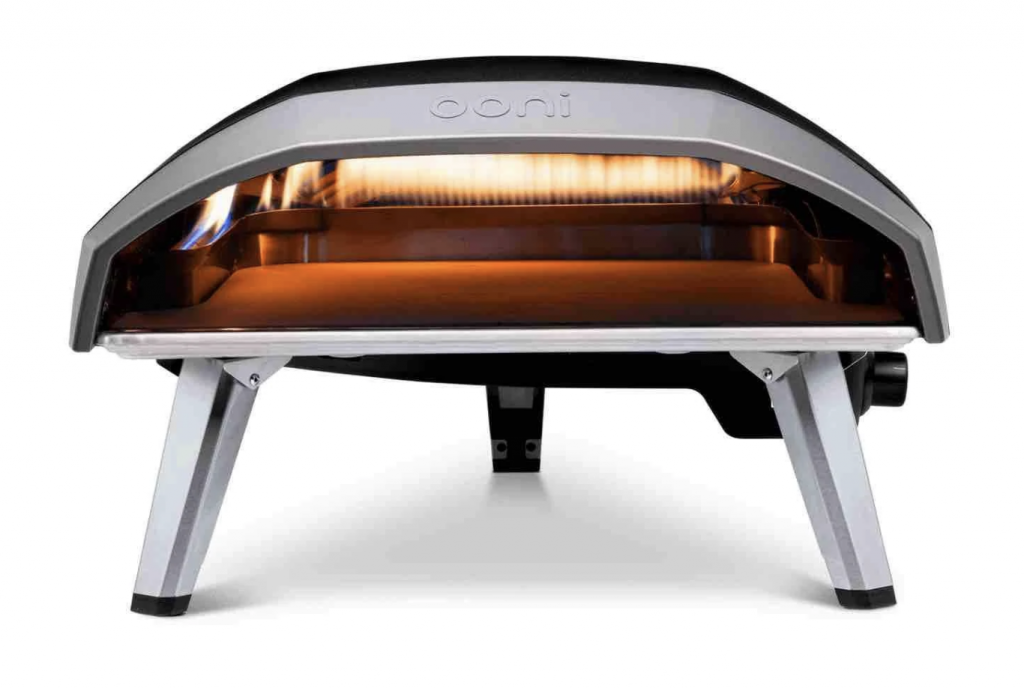 The Koda 16 Ooni Pizza Oven is like the big brother to the Koda 12. It is a gas-powered oven that can utilize either propane or natural gas to output those perfect pizzas. And, as the number suggests, you can cook pies up to 16" around. Priced at $599, this upgraded Koda is sure to take your pizza prep up a notch.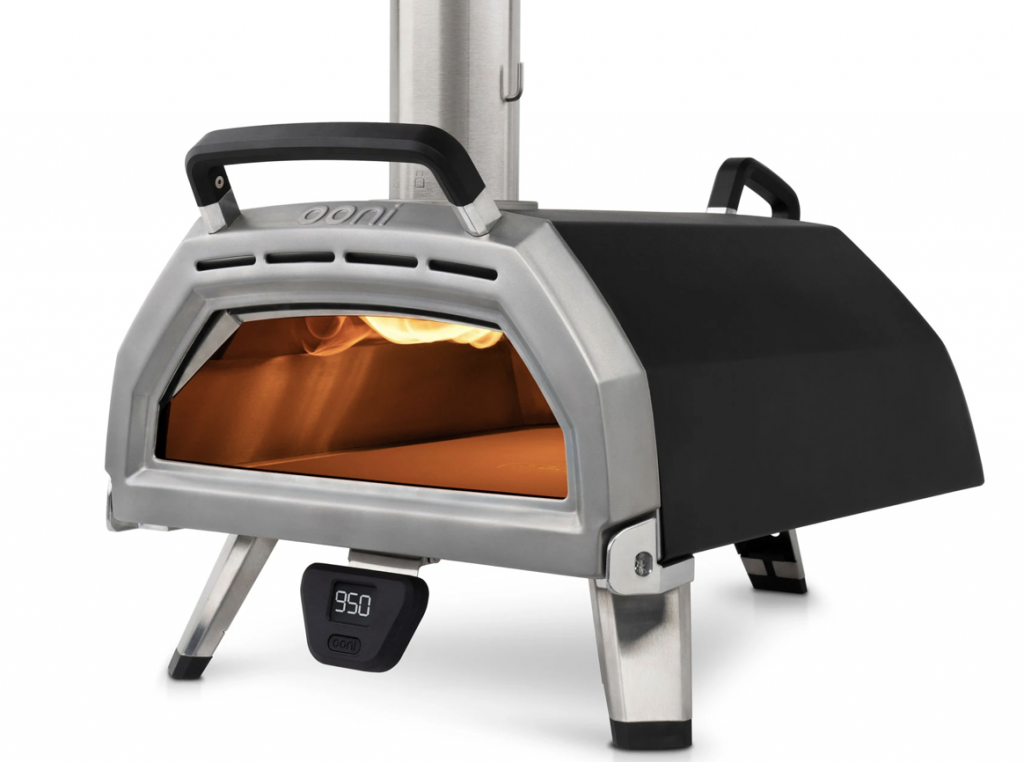 The Karu 16 is ideal if you are looking for the ultimate pizza-making experience with the optimum amount of cooking versatility. With this bad boy, you can cook pizzas up to 16" around via wood, charcoal, propane gas, or natural gas. At 62.6 lbs., this is also the heftiest option. However, if you are a pizza connoisseur who frequently feeds an army or always has an inkling to entertain a crowd then you cannot go wrong with the Karu 16.
PIZZA LOVERS LOOK NO FURTHER THAN OONI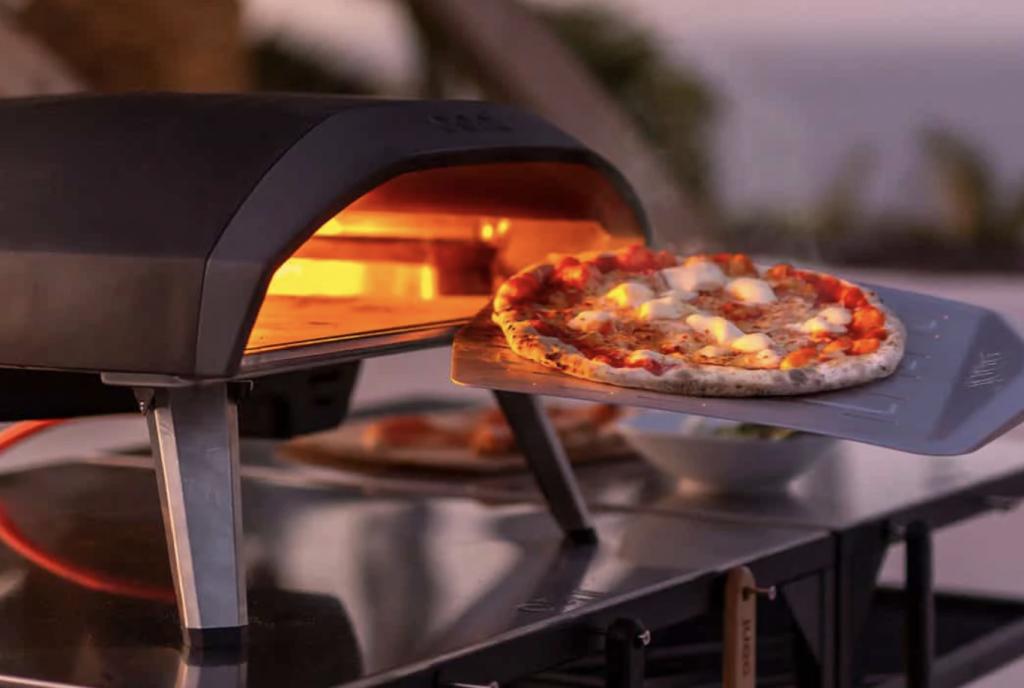 Ooni is a company that pizza lovers can truly rally behind. First and foremost, because their ovens are naturally portable they make great pizza-making solutions for a multitude of individuals. For instance, if you live in an apartment but have access to outdoor space you can easily transport the oven back and forth at your convenience. Or perhaps you are a camping enthusiast who would love nothing more than to exercise your pizza-making skills while soaking in the great outdoors. Or maybe you have a sprawling backyard with a setup perfectly suited to cranking out some incredible pizza pies. The Ooni Pizza Oven is truly an ideal solution for every individual looking to craft their perfect pie.
What's more, is that founders Kristian and Darina have built a business where it is evident how much they care about not only their mission but their patrons. Their website is full of resources to support their customers long after they have purchased their Ooni Pizza Oven. There are lessons that aspiring pizza-makers can take to learn more about the complexities of making their very own pizza. The Ooni Website is also chock full of recipes to inspire your next pizza-making endeavor. From the fine attention to detail put into all of their products to the care and time Ooni puts into supporting its customers, there are few (if any) pizza companies capable of rivaling what Ooni offers. All in all, if you are a pizza lover, you really have to look no further than Ooni and their amazing ovens.
---