Microsoft recently announced a range of new Surface products, including the Microsoft Surface Studio 2+ which starts at a price point of $4,299.
Tech Giant Microsoft is in the news due to the release of a range of new products, and if you want one of them in particular you're going to have to lay out over $4,000. And If you feel like every brand is bringing out not one product but a range of them, then you are not wrong.
Through the COVID-19 pandemic, manufacturing took a massive dip or stopped in nearly every company, so different brands are trying to scrape back the money they have lost by releasing multiple products simultaneously. Microsoft is no different.
This week, Microsoft released a new range of Surface Pro tablets including Surface Pro tablets, Surface laptops, and a Surface Studio 2+ desktop computer. The Surface Studio 2 computer has not been updated in several years. It is the Surface 2+ computer that has caught everyone's attention.
While it has not been updated for several years, not only has the technology significantly upgraded, but the price also has. It now contains an Intel Core H-35 processor, its CPU performance is 50% more efficient, and the NVIDIA chip has been updated for faster graphics. Along with a mechanical update, its features, such as a four-way split screen display, cameras, microphones, several ports, and a digital pen, think Apple Pencil, has been updated and refined for easier use.
Microsoft Surface 2+ starts at $4,299 or $4,499 with its digital pen, which is nearly a $1,000 increase from the Microsoft Surface Studio 2, released in 2018. The price increase has received some backlash in the press and Microsoft has defended itself, stating that the computer has several major improvements. This new range of technology marks the tenth anniversary of the Microsoft Surface line.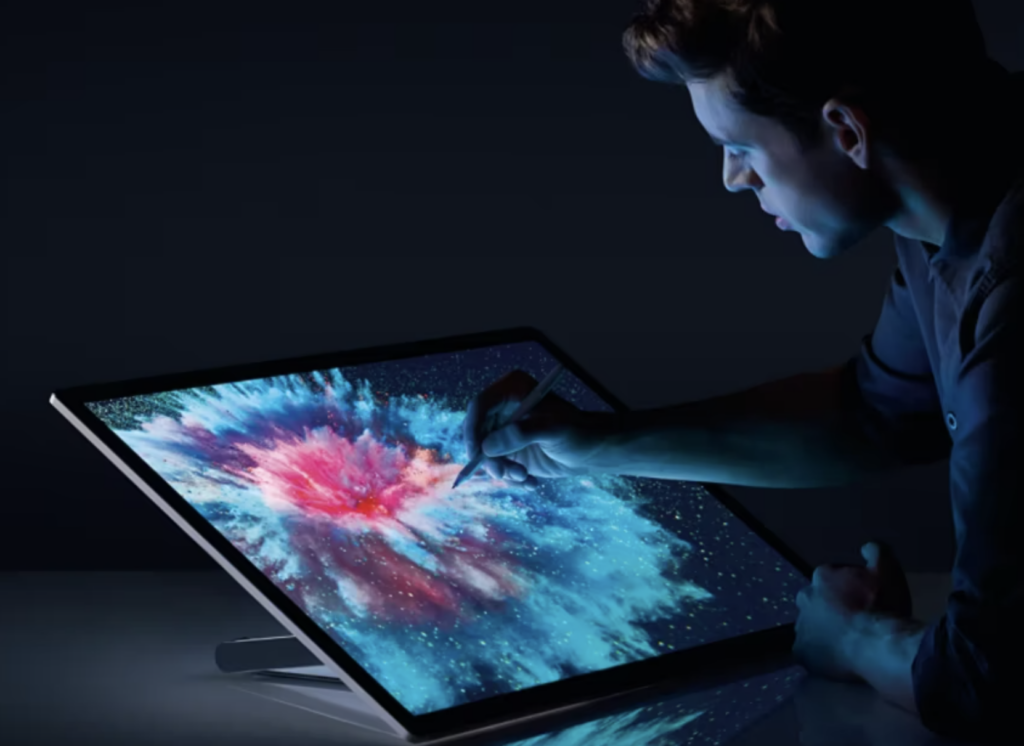 Retail companies, faced with so much hardship since the COVID-19 pandemic, are faced with more challenges this year. Even with Christmas approaching, Microsoft will have a hard time selling products for over $4,000 when the cost of living seems like it is increasing weekly.
Microsoft's Surface line has all the bells and whistles needed to make a compelling piece of technology but still, the company's hardware devices only total 3% to 5% of the tablet market. Its bulk revenue is from its operating services like Microsoft Windows and its associated services. But due to this income, it can stay in the hardware market as more of a niche product for personal and business use.
Along with the new range of Surface technology, the new Microsoft Designer App, and Image Creator was announced. This tool will be able to create images from texts and be available on the Bing search engine.
The Microsoft Surface 2+ seems like a great new computer to add to the Surface range for Microsoft. But in our current times, is it appropriate to release technology with such a hefty price tag for consumers and businesses? Would this release be more successful if a budget range of Surface products was released to show support for consumers in a pretty volatile market?
With the fast-approaching holiday season, many American people will have to tighten their belts to ensure a lovely thanksgiving and Christmas. Dangling high-priced technology in front of many people who can't afford it might be verging on insensitive.
---