McDonald's is well known for its attractive deals, however one customer-favorite deal may soon disappear for good.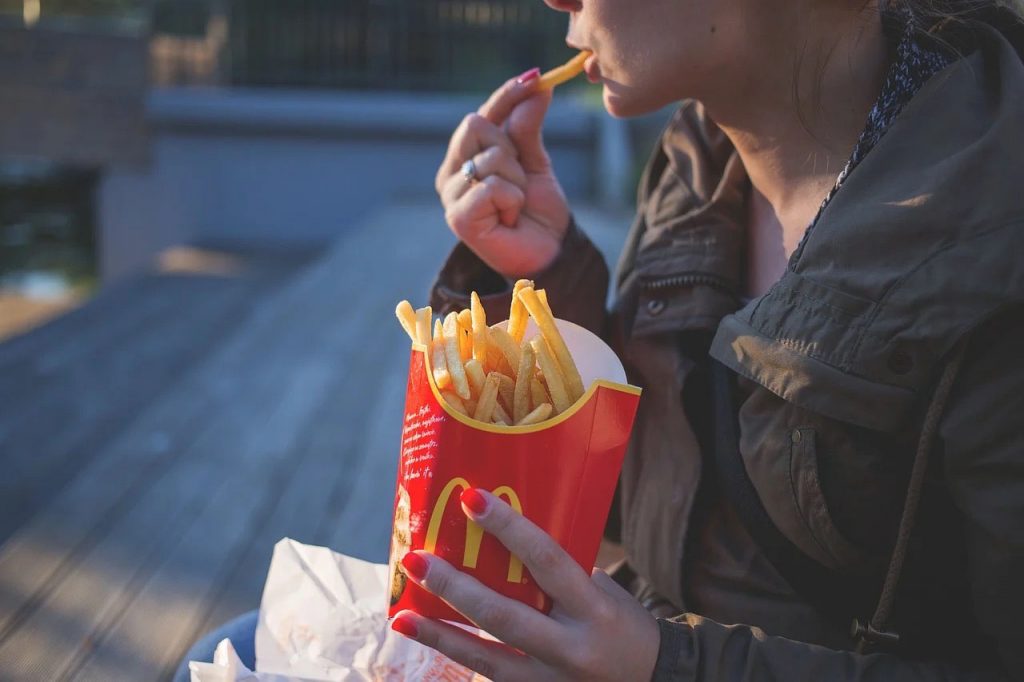 McDonald's has long been known for its dollar deals. Over the years its dollar menu has largely become a shell of its former self. However, one staple dollar menu item has hung on: the ever-convenient $1 for any size beverage option. Unfortunately, that long-standing McDonald's deal has been steadily disappearing from locations across the nation.
The death of the $1 for any size beverage deal at McDonald's can be wholly attributed to inflation's harrowing economical effects. The Wall Street Journal detailed that a large number of McDonald's franchise owners spanning from Illinois to Tennessee have elected to ax the dollar drink deal from their menus altogether.
Since McDonald's operates on a franchise model, owners have the option to regulate their own prices to a great degree. This is what enabled various owners in the US to simply remove the deal from their menus. "Franchisees set prices and have the flexibility to create promotions that will drive demand locally," explained McDonald's. In response to the maneuver, however, McDonald's did highlight that it has recommended to all of its existing franchisees that they continue to advertise and honor the deal. Unfortunately for consumers, the deletion of this dollar deal comes at a time when it's needed most, as inflation continues to exercise its tight grip on the country.
McDonald's consumers have already begun lamenting the disappearance of the cornerstone deal. Damien Munoz, who is a 23-year-old Illinois resident trying to make ends meet on a retail salary, told The Wall Street Journal that he really hopes the price change is not permanent. Given that Munoz is living off retail wages, even a fifty-cent markup could mean the difference between him purchasing a beverage with his meal or not.
Thankfully, the dollar for any beverage deal still remains alive and well at many McDonald's locations in the United States. And many franchisees seem committed to keeping it that way. That being said, since its inception in 2002, McDonald's dollar menu has been on track to disappear completely. Depending on how long this intense period of inflation lasts, even the dollar menu holdouts could eventually resign themselves to charging higher prices. In fact, the Federal Reserve is so perplexed by the current inflationary circumstances that they are uncertain if it will even buckle under their continued efforts to combat it.
Moreover, McDonald's hasn't been the only fast-food chain to start cutting back on the items it offers for super low prices. Wendy's and Burger King are among those who have scaled back their value items in recent years. All in all, the McDonald's franchisees' response to inflation is symptomatic of a larger economic trend that the country is currently weathering. And it is something that could very well be indicative of a permanently changing economic landscape in the United States. If that's the case, saying goodbye to dollar-priced drinks at McDonald's will become inconsequential as the true nature of the situation begins to reveal itself in full and distinct clarity. Suffice to say, it might be best to grab a dollar soda at McDonald's while you still can.