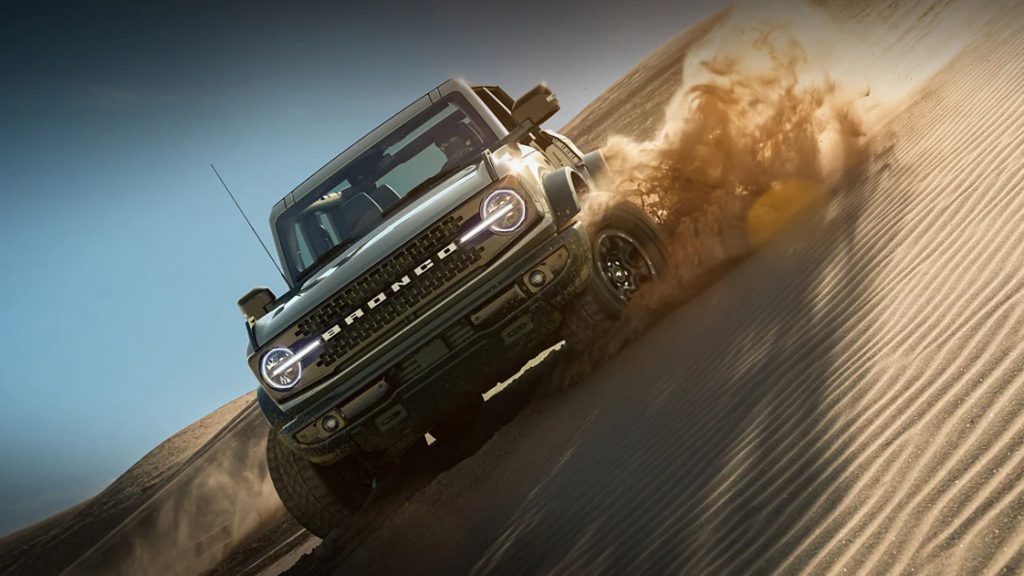 Watch out Jeep! Ford's New Bronco Raptor is poised to leave even the likes of the Wrangler Renegade in the dust. Ford claims that its impressive new Ford Bronco Raptor is capable of scaling sand dunes at mind-boggling speeds that you will have to experience to truly believe. However, according to CNN, it's not slated to hit the streets until March, so until then you have to satisfy for marveling at its drool-worthy looks. Take a gander at the new Ford Bronco Raptor in all its heart-stopping glory below.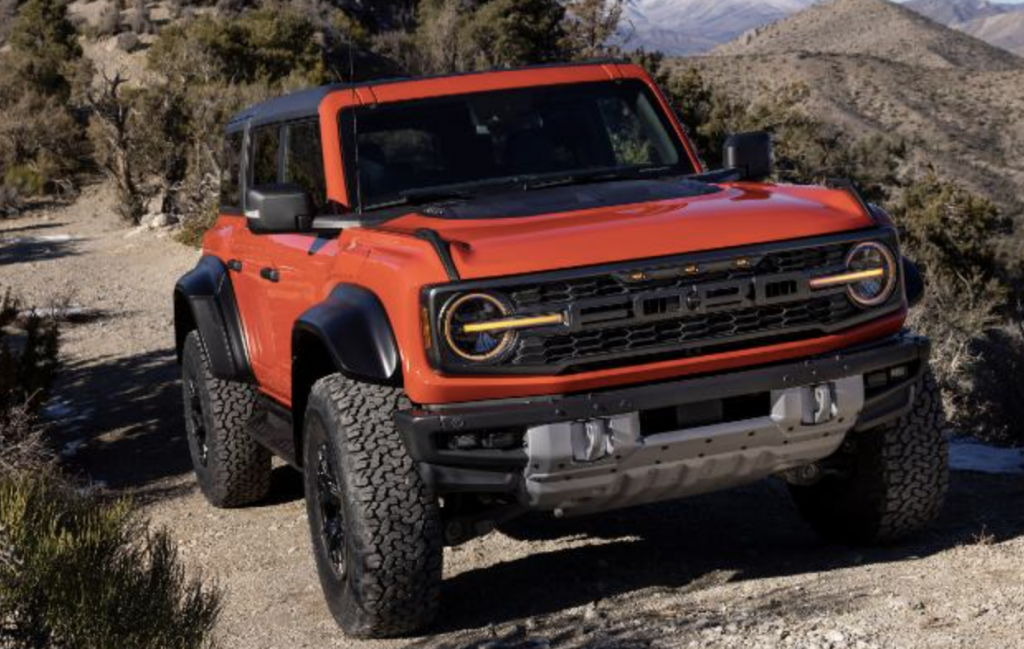 Impressed yet? Ford CEO John Farley is confident that you will be. He excitedly conveyed that "We poured all of our passion and all of our Bronco and Raptor know-how into creating this absolute desert-racing beast." The Twitter community has already taken note of just how much time, energy, care, and attention to detail Ford has invested into this car and is abuzz with the remarkable new features that the Raptor comes packed with. Car and Driver couldn't get over how well it handled off-roading and coyly touted that the Ford Bronco Raptor is a "rock crawler that never skips a leg day."
Cars In Pixels affirms that this "desert-racing beast" is born to be wild. And given that it is equipped with a long list of chassis upgrades coupled with an extra 4.8" of ground clearance made possible by its imposing 37" tall tires, that amounts to an accurate assessment. Treat your eyes to another glance at this remarkable engineering feat below.
Getting into the nitty-gritty specs of this off-roading marvel will only further color you impressed. The Ford Bronco Raptor will be powered by a turbocharged V6 engine that was uniquely developed for this specific model. It will output a minimum of 400 horsepower. The driver will control this Godzilla of a machine via a shiftable 10-speed automatic transmission. This particular model measures 9.8" wider than its standard counterpart and its aforementioned 37″ tires are also adorned with some attractive fender flares. The underbody is encased with metal plates to protect it from the most grueling of terrains. Its seats are also crafted with marine-grade vinyl to make cleaning this beast an absolute breeze.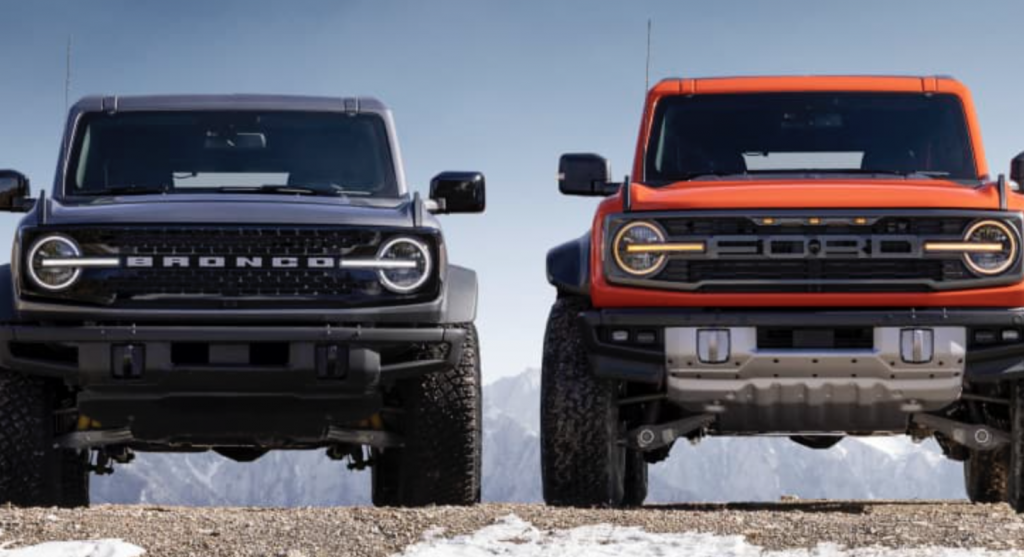 However, perhaps the most eye-popping new feature to come standard with the new Ford Bronco Raptor is its Baja mode. Yes, it really is as cool as it sounds. Shift into Baja mode and you unlock the Bronco Raptor's high-speed desert driving capabilities. This is the mode that will enable you to scale those dunes at soaring speeds and take on the sand with style and finesse.
The newest Ford Bronco is a worthy addition to Ford's current family of high-performance Raptor branded vehicles. The Ford Bronco Raptor joins both the Ford F-150 and the Ford Ranger Raptors. It is available to order at a starting price of $70,000 starting in March and is expected to hit dealer lots by summer 2022. However, if you want one you better get in line because it already has quite the waiting list.