North American Aerospace Defense Command (NORAD) is an agreement between Canada and the United States to protect the airspace in both countries.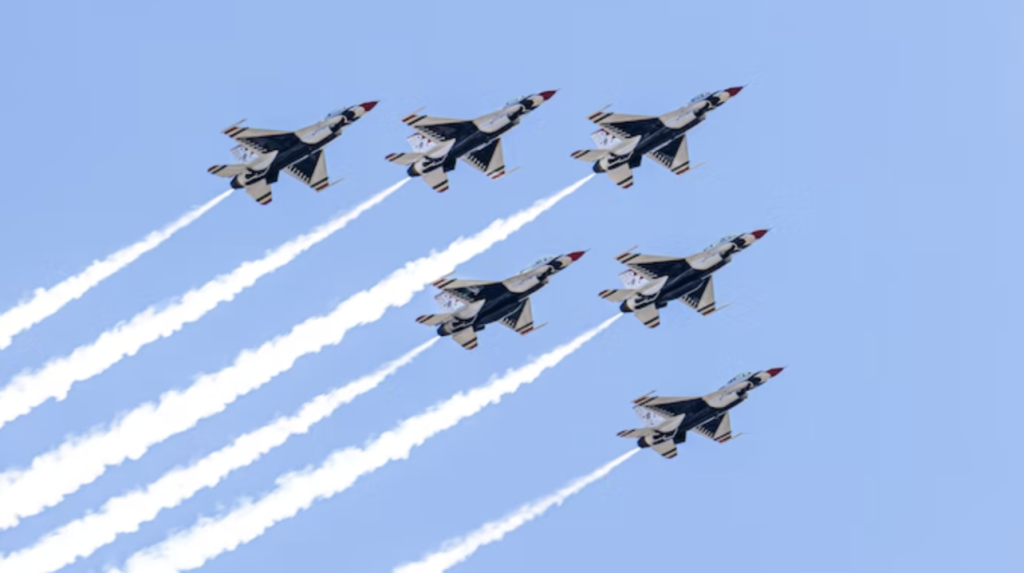 The North American Aerospace Defense Command, also known as NORAD, was created to provide aerospace warnings, air sovereignty, and protection for Canada and the continental United States. Founded in 1958, the agency has existed quietly until suspicious balloons and other mysterious objects were spotted in those protected skies.
Other mentions of NORAD can be found in Cold War-era stories. Its famed Santa Tracker, which makes the news every Christmas, is also widely known. The joint endeavor by the U.S and Canada was primarily motivated by concerns that the Soviet Union might send bombers to North America. The agreement is renewed every 10 years and allowed leaders to widen its parameters.
NORAD also monitors for maritime threats and helps civil authorities track drug trafficking aircraft. Since the agency is very similar to the U.S Northern Command, spotting the differences can be tricky. While both are led by Air Force General Glen VanHerck, the latter was formed in response to the September 11, 2001, terrorist attacks.
According to an official history via NPR, it's October 2002 activation marked the first time a single military commander has been charged with protecting the homeland since the George Washington era. While their responsibilities may overlap, the key difference is that the U.S. Northern Command is a U.S military headquarters. NORAD is located at the Peterson Space Force Base in Colorado Springs.
Since its inception, NORAD has adjusted to new threats. However, following recent events, equipment that was installed in the 1970s and 1980s is in desperate need of an upgrade to avoid a domain awareness gap. Work has been ongoing with Canadian officials to remedy the problem. The recent spate of unidentified objects spotlighted how its radar systems work.
"They were put into place in the late 1980s and that system of radar coverage was concluded in 1992," former deputy commander at NORAD, Vice Admiral Mike Dumont told NPR. "So NORAD does not have what it needs to adequately defend North America," he added. The system needs sensors that can detect all domains which include land, air, cyber and maritime.
When these NORAD systems were adjusted to pick up the Chinese balloon, crews saw much more information. VanHerck highlighted three domain awareness challenges in 2022. This included difficulty keeping up with advances from competitors' submarines to monitoring missiles and cyber operations. But the agency is working to fix it.
Earlier this week, NORAD carried out a live-fly air defense exercise off the coast of Washington state and British Columbia. The drill took place days after the agency intercepted Russian aircraft near Alaska and several airborne objects were shot down. The four Russian planes were detected and intercepted over the Alaska Air Defense Identification Zone, Fox News reports.
As part of the February 15th exercise, various American and Canadian planes will operate at high altitudes. This also includes fighter aircraft. But the agency insists that the training is not related to recent NORAD and U.S Northern Command operations associated with airborne objects over North America in the last few weeks.
---