Egg prices have caused people to choose a more cost-effective alternative, such as powdered eggs.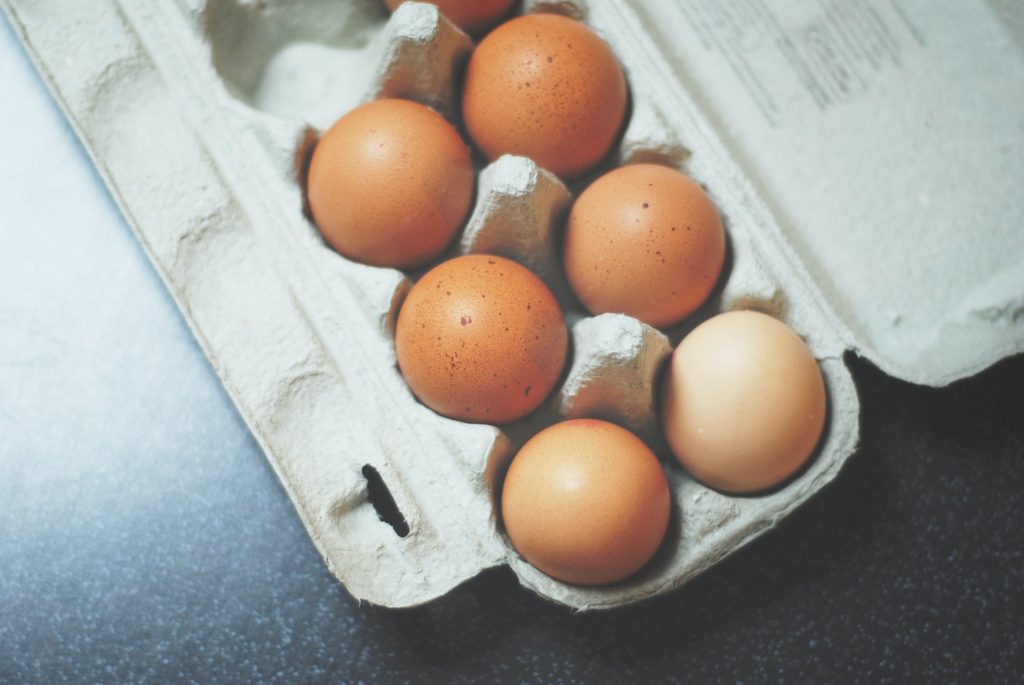 Eggs have been a staple on breakfast tables across America for decades. On average, each person eats about 280 eggs a year which is more than half a serving per day. But the cost of that indulgence is slowly putting a strain on household budgets as egg prices soar. According to NPR, the price has roughly tripled since the pandemic began.
And as shortages hit parts of the country, a rare window of opportunity has been created for egg substitutes due to the extraordinarily high prices. One of these alternatives was created by Ron Kern, who runs Back Forty Farms in Nampa, Idaho. Instead of selling fresh eggs, he freeze dries most of them. About the size of a mini fridge, the dryers are stored in a little building near his chicken coop.
Once the eggs are collected and cleaned, they are cracked, whipped, and poured into cookie sheets that go into the freeze dryers. Once inside, they are reduced to a bright yellow powder. "Looks kind of like gold dust," Kern told the publication. He charges about $3 a dozen for the product, which is much cheaper than egg prices in stores.
Additionally, the reduced eggs weigh almost nothing and can keep for decades. They don't lose any nutritional value and are packaged in little Mylar envelopes. But mostly, the product gives customers peace of mind. Regardless of egg prices, supply chain disasters, and deadly bird flu, people will still be able to make their favorite breakfast food.
Once Kern started selling his eggs online, orders poured in from every part of the country as people wanted to avoid the exorbitant store egg prices. "The demand went nuts," he told NPR. "Every single package that we put on our online store was sold within 30 seconds. They just fly off the shelves," he joked while admitting that he's not usually a "pun person."
High egg prices coupled with the supply shortage also created major business opportunities for vegan food companies. In the last few months, several plant-based egg products that resemble scrambled eggs once cooked have become more prominent on store shelves. These products are usually soy or bean-based liquids.
Moreover, for the first time in months, egg alternatives are cheaper than real eggs. And, due to soaring egg prices, sales of substitutes increased by almost 20 percent. According to IRI, a Chicago-based market research firm, Just Egg has reportedly seen sales rise by approximately 17 percent over the last year. The company makes a mung-bean-based scrambled egg product.
Despite the high egg prices, a lot of people wonder if the substitute egg products actually taste like the real thing. According to NPR, the answer is not really. "I don't think eggs are going to lose their superstar status anytime soon," one taste tester said, adding that the plant-based alternative was like eating potatoes.
While everyone might not be a fan, until egg prices start to drop, people may have to try one of these inventions or just have cereal for breakfast.
---