Dole had to stop production of its bagged lettuce and salad mix due to a ransomware attack that went unreported.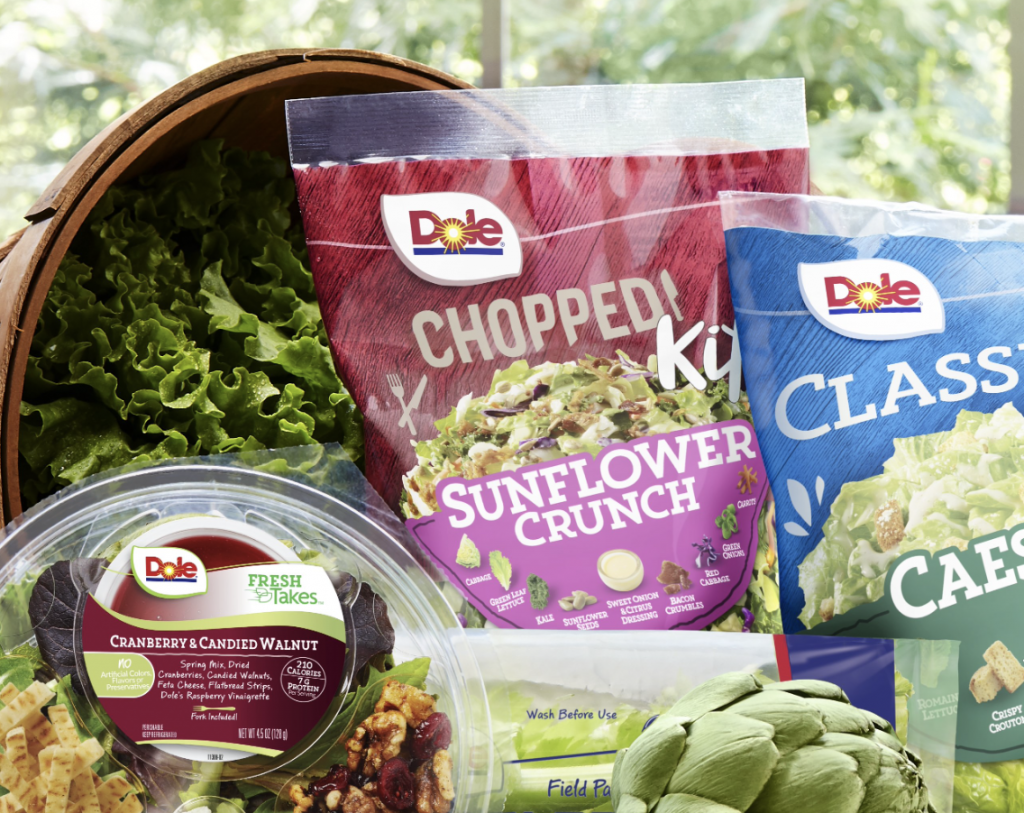 As if dealing with supply chain issues, rising costs, and unemployment isn't enough, cyberattacks have entered the chat. Cyberattacks on large companies are fairly common and have cost $120,000 to $1.24 million just in the small business sector alone. This month, Dole was hit with a cyberattack that caused a shutdown in its production plants and shipping warehouses. To that end, Dole was unable to ship its popular salad mix to supermarkets and their shelves.
According to CNN, the attack that occurred early in February had gone unreported. Folks only found out about it only because consumers were complaining on Facebook about how Dole salads were unavailable. The senior vice president of Dole was forced to send a note to retailers so they were aware a cyberattack was occurring and they were in the middle of moving through investigations.
Cyberattacks have been happening more and more often and range from industries like airports, hospitals, and major retailers. For this most recent Dole incident, it was unclear how long production halted, as the company is mum on what happened. The food industry, especially, is prone to cyberattacks. Last year a cyber attack stemming from Russia caused the shutdown of the world's largest meat supplier. The company paid $11 million to have the hackers release their ransom.
For Dole, any halt in production will immediately start to harm the salads and start to spoil the vegetables. Last year, President Biden and President Putin made an agreement to crack down on cyberattacks, but the agreement fizzed at the start of the Ukraine war last year. Fortunately, cyber-attacks are slowing down and garnering less money because of better cyber security on the US's part.
Ransomware, like the type Dole experienced, is not the only type of cyberattack that occurs. Cybercriminals can also hack into companies' systems and steal money directly from banking credentials online. In addition, recent fraudulent orders of milk were placed, costing companies hundreds of thousands of dollars.
One market ripe for ransomware attacks is healthcare. According to JAMA, half of the ransomware attacks have disrupted healthcare delivery. In fact, how quickly and frequently attacks happen increased and more than doubled from 2016 to 2021. And experts say that the protected health information of 42 million patients has been exposed and leaked to the public. This is because the hackers know that human life is on the line, and to regain control of their systems, and the hospital must pay up.
A Dole spokesperson reports that the ransomware attack only temporarily halted production. However, the bagged lettuce was not to be found anywhere. A cyber attack can steal data, render computers useless, and use that computer as a base for more cyber attacks. With Dole, cybercriminals infiltrated the company's system and halted production completely.
---