Although defunct for nearly a decade one man desperately trying to keep Blockbuster alive and revive interest in the brand.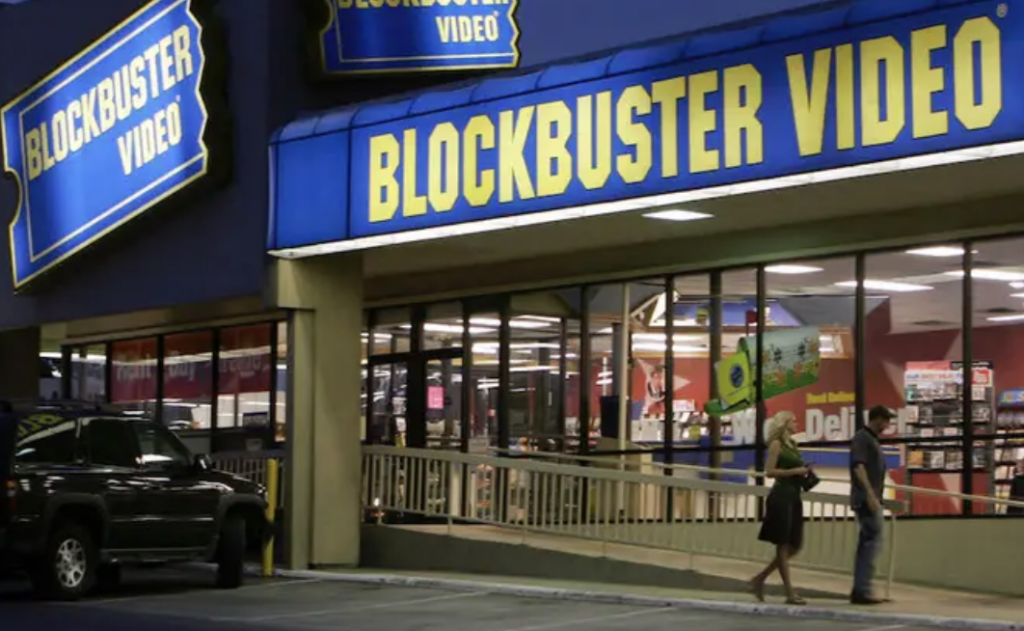 In the time before Netflix and Hulu, there was one kind of streaming service that provided all your movie desires. The service was called Blockbuster, a brick-and-mortar enterprise that shelved thousands of DVD and VHS tapes for all kinds of cinema fanatics. Many 80s and 90s kids can remember the ecstatic sensation of walking into one of those stores and seeing a vast collection of Drama, Horror, Sci-Fi, and Comedies arranged perfectly along the perimeters. As technology began to ramp up and streaming movies at home became more efficient, Blockbuster slowly diminished. But one man in Texas is keeping the last store alive with his latest software.
Dave Carrera has been a longtime fan of the Blockbuster stores. In fact, he was one of the first customers to enter the initial store when it opened in 1985. Carrera has still held on to his original membership card after all these years, showcasing his extreme dedication and loyalty to the brand. After visiting the first Blockbuster, he knew he wanted to get involved with the company. He started working as a clerk and slowly elevated to doing IT for more than 6,000 Blockbuster stores as a computer operations employee. But in 2013, when most Blockbuster stores closed, Carrera remained the primary IT person for the 30 remaining locations.
Carrera had to plan to maintain the existing Blockbuster stores. He reached out to the head of the 30 franchises and told them he could help revive their outdated software. Carrera, as well as a few former staffers, worked on a software update that would allow him to oversee the centralized computer system of the remaining franchises. His dedication to the Blockbuster brand kept these locations going for a while, despite the exponential rise of media services like Netflix and Hulu.
Today, just one lone Blockbuster location is left to fend for itself. The store resides in Bend, Oregon, as a relic of movie-viewing past experiences. The shop still utilizes Carrera's updated software, but it's only a matter of time before this Blockbuster location is no longer. Carrera stated that he had visited the shop only once, but that it satisfied all of his nostalgic expectations. "It's like time stood still," he added, acknowledging how similar the smell and aesthetic were to previous Blockbusters he remembered. He hopes the store can keep operating but expects a shop closure at some point in the future.
As Nostalgic items like Polaroid cameras and record players have made a significant comeback in the 21st century, outdated stores like Blockbuster could also see a resurgence. In Albany, New York is attempting to bring back VHS tapes with a local free bin he's been filling with old classics. Over the past year, Brett Glasser has wanted to share this nostalgia with younger generations, crafting retro containers like the Blockbuster ones for people to pick up free movies.
Many people in the US are trying to bring back a movie-watching experience that has long since vanished. As other types of vintage products and styles return to the mainstream, Blockbuster and VHS tapes could similarly make a significant comeback.