BioNTech suffered a loss in share value due to a noticeable decline in demand for Covid vaccines, but the company plans to combat the decrease in demand by focusing on applying its mRNA technology to combat other diseases like cancer.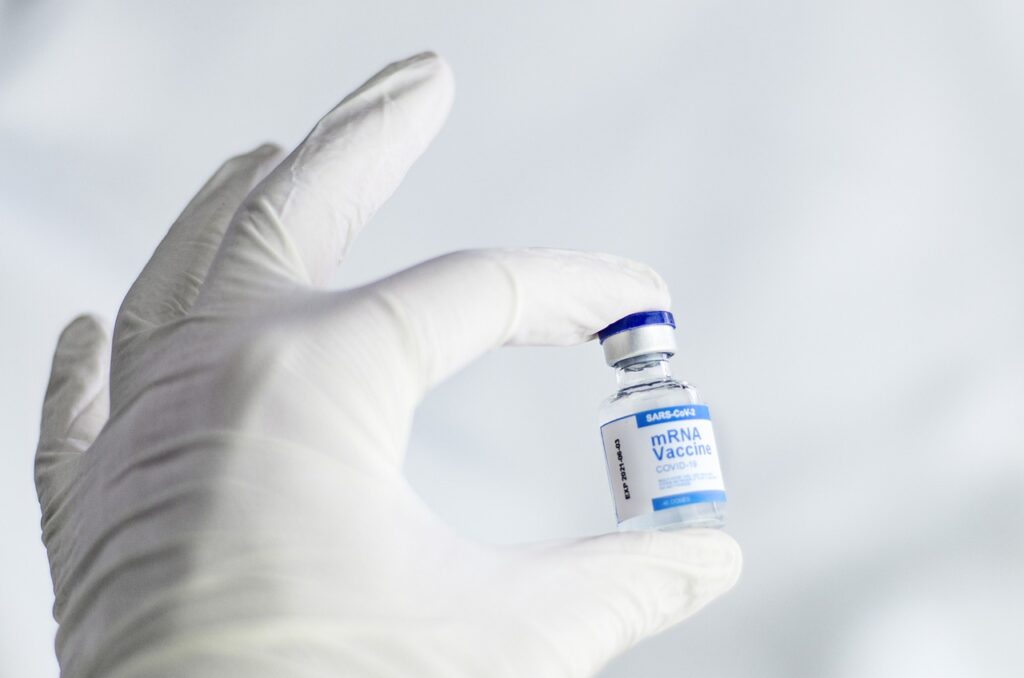 German drugmaker BioNTech saw its shares slide by more than 6 percent last Monday after admitting that its sole product was likely to experience slow sales in 2023. The company's only marketed product is its Covid vaccine, jointly developed with Pfizer. Global demand for Covid vaccines is falling and is expected to fall even greater as the year progresses.
Despite the fall in stock value, BioNTech delivered a solid quarterly earnings report that actually exceeded expectations. However, revenue has fallen slightly since this time last year due to the lowered demand for Covid vaccines. The drugmaker predicts that demand will show a steep decline, to $5.4 billion after reaching $18 billion in 2022.
Monday's 6.4 percent fall in share value hit an intraday low of $119.98 per share. Later, it rebounded during late morning trading. By noon, BioNTech stock was down by about one percentage point.
Executives at BioNTech noted in their earnings release that they are working to adapt their Covid vaccine to combat newly emerging strains of the virus. They hope that will jump-start demand for their product again as the year progresses. Last year, BioNTech worked with Pfizer to launch the first omicron-adapted booster and sold around 550 million doses by mid-December.
But the numbers aren't weighing in their favor for Covid vaccine demand to rise again. According to CNBC, BioNTech partner Pfizer told investors in January that Covid vaccine sales were likely to plummet 64 percent in 2023. Pfizer also said they expect sales of Paxlovid, their Covid antiviral treatment, to drop nearly as much, by 58 percent.
BioNTech recognizes that there will be fewer primary series Covid vaccinations this year. They also expect sharp declines in the demand for Covid boosters. The company is renegotiating its contracts with the European Union's governing body which will further reduce volume.
CNBC reported in February that the United States government is also reworking the way Covid vaccines and tests are delivered. As soon as this fall, the federal Covid vaccination program will be fully transferred to the private market. This means that Pfizer and Moderna will sell their vaccines directly to healthcare providers, at a higher cost.
Although BioNTech stocks were affected by the announcement of an anemic vaccine forecast, Pfizer's shares remained stable. The pharmaceutical giant generated over $100 billion in revenue in 2022, compared to $18.5 billion in 2021, largely due to Covid vaccine sales. Now, BioNTech, Pfizer, and Moderna are looking past Covid for new ways to utilize mRNA technology in the fight against cancer.
"As we look to 2023 and beyond, we plan to continue investing in our transformation with a focus on building commercial capabilities in oncology and working towards registrational trials," said BioNTech in their earnings release. The company has set a mid-term goal for the year of gaining approval for several new medications to treat cancer. In 2022, BioNTech expanded its list of cancer products to include 20 that utilize mRNA technology to deliver a "targeted and highly-individualized" immune response to cancer.
The company is also researching antibody, small molecule, and engineered cell therapies for cancer. In 2022, BioNTech entered a licensing agreement with OncoC4 to develop an immune checkpoint modulator, and the stage three trial is planned for later this year. If successful, the new oncology medications may help rebound the value of BioNTech stock.
---