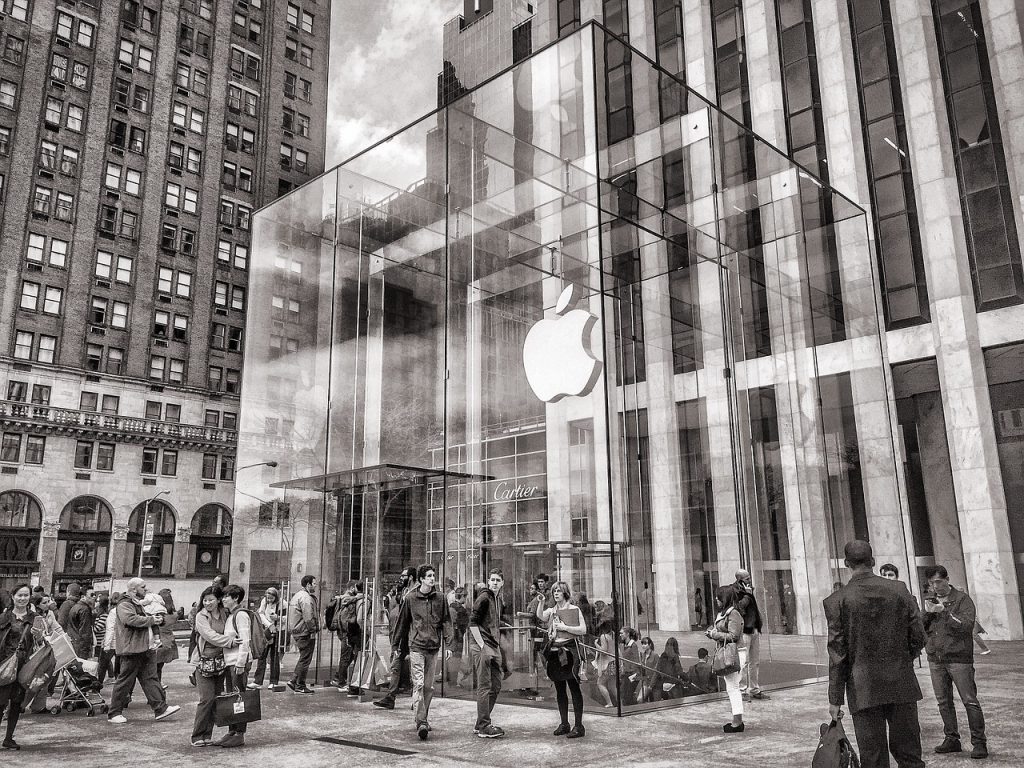 A little over 3 months ago, Apple took the top spot in smartphone sales in China for the first time in 6 years. After a first-quarter slump in sales, the Apple smartphone has fallen behind its Chinese rivals. Two different reports that were published this past week reflect Apple dropping to the third spot behind Chinese Android brands. The ever-changing market rankings are coming about as China continues to face a sharp economic slowdown, as well as COVID restrictions that are still in place that are causing consumers to spend much less than before. 
According to CNN Business, Apple's sales plummeted 23% during the first three months of 2022. Even after Apple had experienced rapid growth in sales in China with the release of the Apple iPhone 13, its market share is now standing still at 17.9% versus 21.7% from the fourth quarter of 2021. Overall, a seasonal decline in consumer demand, the lockdown of businesses, the issues associated with incoming shipments being delayed of the Apple smartphone products, and the current economic uncertainty have done no favors for Apple sales. 
Ivan Lam, a senior analyst at Counterpoint Research, has attributed Apple's downward slope in sales primarily due to the major economic slowdown in China. "I don't think Q2 data will improve much, as ongoing lockdowns will continue to affect consumers' willingness to spend," Lam told CNN Business. There are partial or full lockdowns in place in at least twenty-seven cities across China, which is affecting more than 165 million consumers. Shanghai, the leader of the nation in financial and manufacturing, has been in a lockdown for more than thirty days. The COVID restrictions have caused many businesses to close their doors which is dealing a huge blow to China's economy. The unemployment rate in China surged to a record 6% in thirty-one of the major cities.
It's not just a weak demand by consumers that is hurting Apple in China, there are also supply chain challenges stemming from all the lockdowns in place in China. Foxconn, a major supplier for Apple, halted production at its Shenzhen factory last month for several days as the city imposed strict COVID restrictions and lockdowns. The iPhone assembler Pegatron was also another company that suspended all of its operations in its Kunshan and Shanghai plants at the beginning of April this year.
The CEO of Apple, Tim Cook said during an earnings call on Thursday, that all of the growing COVID restrictions in China, along with industry-wide silicon shortages, would impact the Apple company next quarter by over $4 billion to $8 billion U.S. dollars. Earlier this month, Cook warned that smartphone vendors in the world would face major uncertainty because of China's rolling lockdowns, the threat of inflation, and now the Russia-Ukraine war.
With all of these current factors driving the decline in China's Apple sales, it won't be long before Apple will need to implement changes that will spark the consumer's interest again by adding savvy new tech features or new apps that will have consumers racing to make a purchase of Apple products that are on the shelves of the limited businesses that are still open.