Sherwin Williams Agreeable Gray Review
All of us are greatly inspired by well-decorated houses. Each of us has dreamt of that perfect house where the walls match with furniture, curtains go about with the wall paint, flooring and walls add a touch of class to the entire room. However, has anyone of you ever thought about the impact of wall colour on the entire look of a particular room? Not only a good wall colour brightens up a place and enhances the furniture look but it also lifts up the mood. An amazing colour that is everyone's favourite and always in demand is Agreeable Gray.
Most people are a fan of colouring their walls with neutral colour paints such as beige and gray. These colours go about in all the rooms whether it be interior or exterior, spreading good vibes all the time, everywhere. Agreeable Gray belongs to the greige family, which is a mixture of two most worn colours by the wall, Gray and beige. It tends to balance beige with a touch of grey, blending into the wall and going about with absolutely any setting or piece of furniture. This is a versatile colour that goes from living room to washroom anywhere, adored by everyone and so that's where it gets its name from. Is agreeable gray a good colour? It is one of the best neutral tones.

Bold coloured walls can entirely get your sight focused towards them, but lighter tones are never boring.  Is agreeable gray too light? No, it is not too light.
Why is Agreeable Gray So Popular?
Brand Reputation: Sherwin William has been in the colours market for more than a century and still remains as the number one choice of most people because of the way the company has kept itself upgraded over all these years. There has been no compromise on the quality over all this time, and with the ongoing rise of technology, they have a handy website, which you can use to select the items you require and get them delivered at your doorstep.
Professional Finish: Sherwin Williams Agreeable Gray gives the wall an adorable finish. The walls speak for itself due to better colour retention and colour pigmentation. It's easier to apply, as not many coats are needed. Prime ingredients used in the paint provide great durability to the walls; extending their life, and protecting them too.
Long-Lasting: There are a variety of binders, high-quality binders stick better to the surface and are long-lasting, making walls resistant to blistering, cracking or even peeling. This is the reason Sherwin Williams is the best choice.
Value For Money: Moreover, initially, most of us are attracted to the low price paints. But the low price holds lower quality and turns out pretty expensive in the long term. You have to give serval coats of paints for the desired results to show, which means greater effort. Not just this, they require a lot of maintenance from time to time. Some in a matter of few months come out peeling or show lesser pigmentation. Meanwhile, high-quality paint such as Sherwin Williams Agreeable Gray is a longterm investment. It is also much easier to clean with even a damp cloth. Covering your face with a smile each time you pay attention to your walls or outsider compliments them.
Flexible Use: All of these qualities makes this color the most preferred and most sold paint colours by the brand. Apart from being used on interior walls of the house along with the exterior, it's also used to paint furniture, ceilings and trims.
Better Feel: This is a much warmer gray paint compared to others that gives a cool vibe and appearance. Some people find gray cooler psychologically as well as physically. However, this color is calmer and warmer.
Agreeable gray examples: In every room including the garage, according to the furniture, size and location of the room, it gives a different look. It is widely used on kitchen walls, bathroom walls, living rooms and bedrooms. It complements white cabinets, wooden floors, and vintage furniture really well. Moreover, it is often used on ceilings as well as to paint the furniture.
Exterior: If we talk about the about Sherwin Williams agreeable exterior, it is one of the best decisions. The paint outside is more vulnerable to intense sunlight, greater wear and tear, and damage. Hence, high quality agreeable gray Sherwin Williams gives more life to walls. It also makes them more durable and less prone to cracks and peeling off. Due to persistent sunlight, a lighter shade is seen, close to off-white but not really off-white. It pulls off very well with dark coloured trims.
Undertones:  Sherwin Williams Agreeable Gray undertones normally as a taupe/ brown, but violet and green undertone also become visible with the appropriate light and settings. For instance, in North facing rooms it gives a cooler blue undertone, whereas, in the south-facing rooms which are consistently facing the warmer side, a calm and warm appearance of the wall colour is noticeable. In a well-lit room, it appears creamy, in a low lit room it gives off violet or blue undertone. This shows it's a combination of both warm and cool shades.
Where to buy Sherwin Williams agreeable gray paint?
The Sherwin Williams website is the best place to buy your paints from. However other sites such as Target.com and the purplepaintedladies.com also have the paint supplies. You can also visit the Sherwin William stores, locate the nearest to your place and give a visit. Home Depot and Lowe's are also the places to get samples and paint buckets.
Moreover, the Sherwin Williams agreeable gray colour strip is available on Sherwin's site where you can colour the room in the picture and choose which shade looks best, with which coordinating colours. Anew gray, mega Griege, Warm stone and more darker shades pour in the strip.
Practical Uses of Agreeable Gray
Agreeable gray Bedroom
Agreeable Gray works great in every corner of the house. Agreeable Bedrooms are particularly very famous, which could be due to certain reasons. First and foremost it goes with wooden and white furniture really well. Moreover, the trims used in a room are mostly white which again looks beautiful in the agreeable gray bedroom. Many bedrooms have architecturally designed floors and ceilings that get power with this Gray walls. Other people also said that agreeable gray bedrooms look pretty spacious, and much cleaner.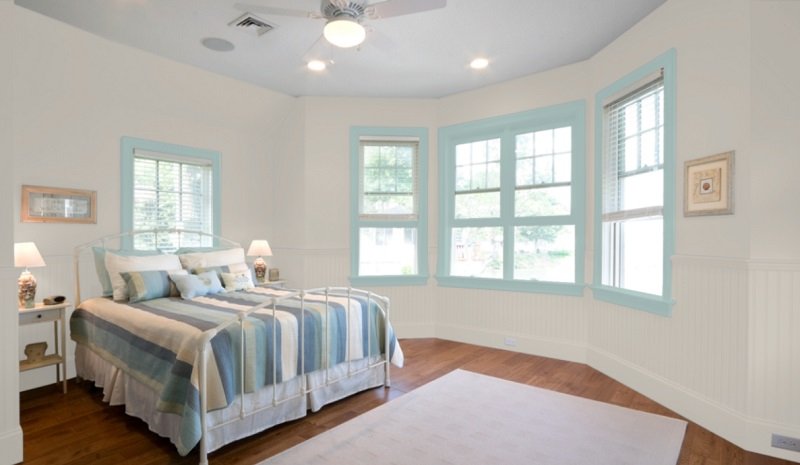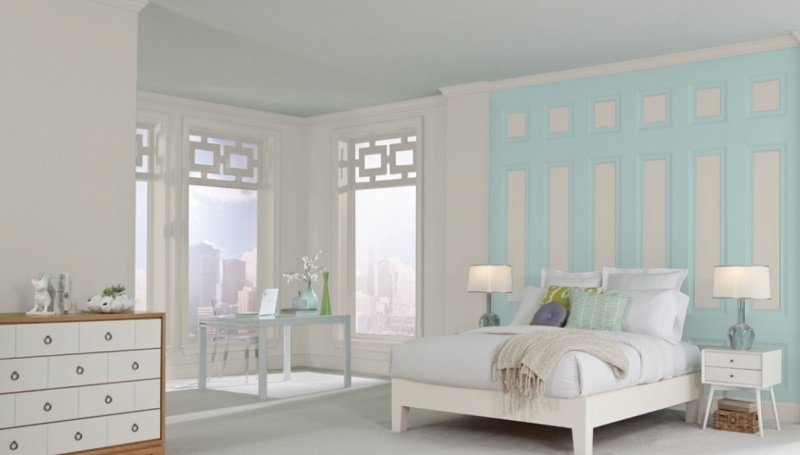 Here are some more agreeable bedrooms for you. You can compare the same bedroom with agreeable gray in different color combinations.
Agreeable Gray + Riverway Bedroom concept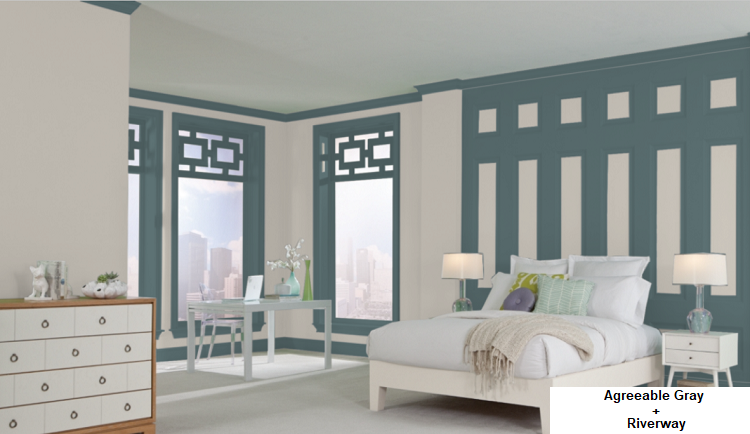 Agreeable Gray + Hopsack Bedroom Concept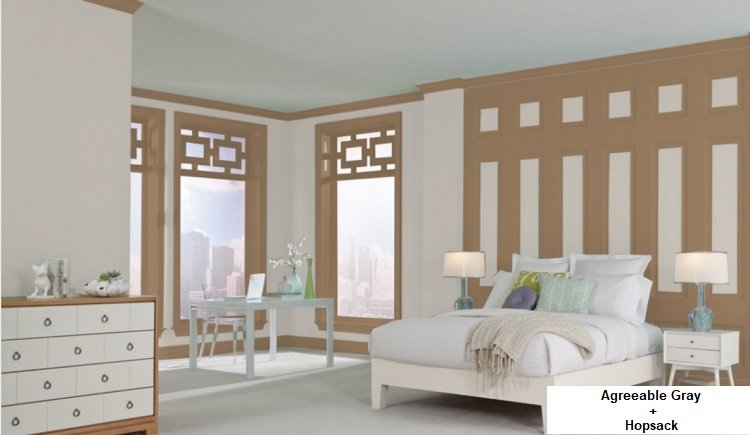 Agreeable Gray + Downing Straw Bedroom Concept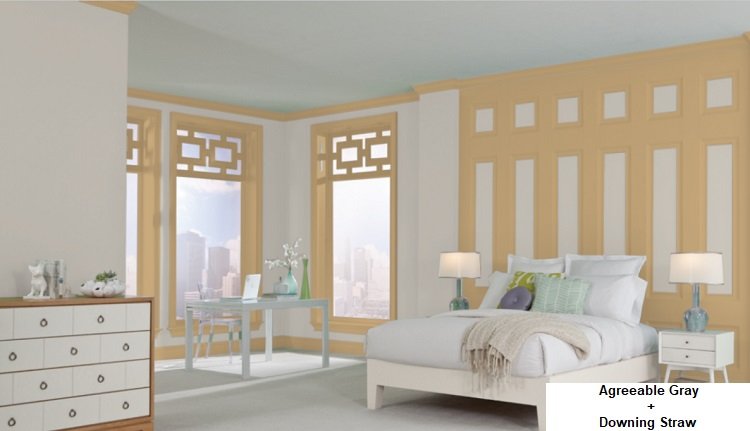 Agreeable Gray + Blackfox Bedroom Concept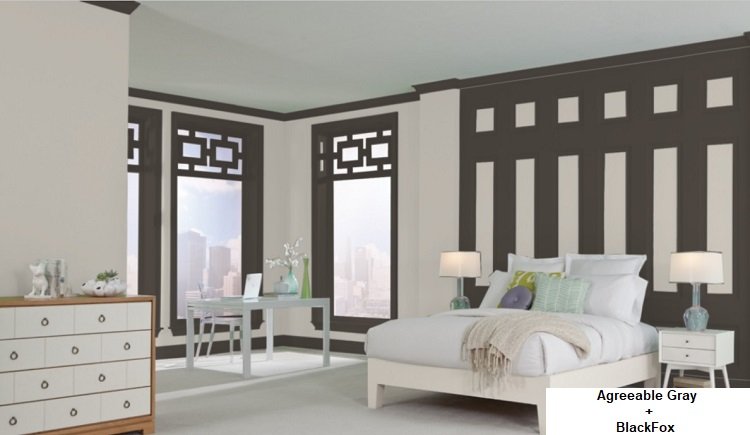 Agreeable Gray + Mink + Snowbound Bedroom Concept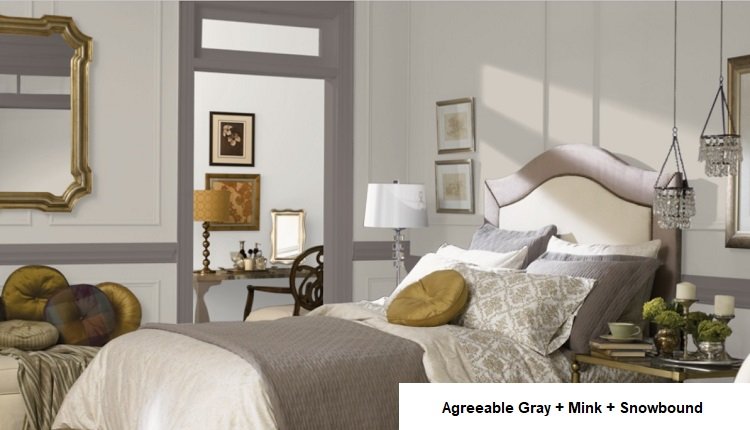 Agreeable Gray + Showstopper + Spangle Bedroom Concept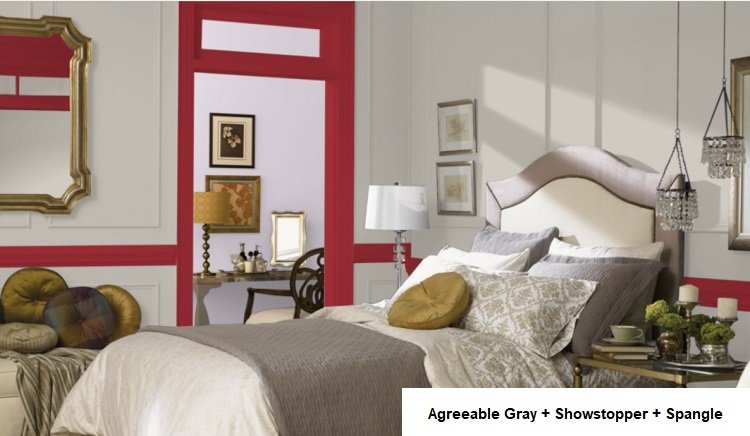 Agreeable gray  + Spangle   Bedroom   Concept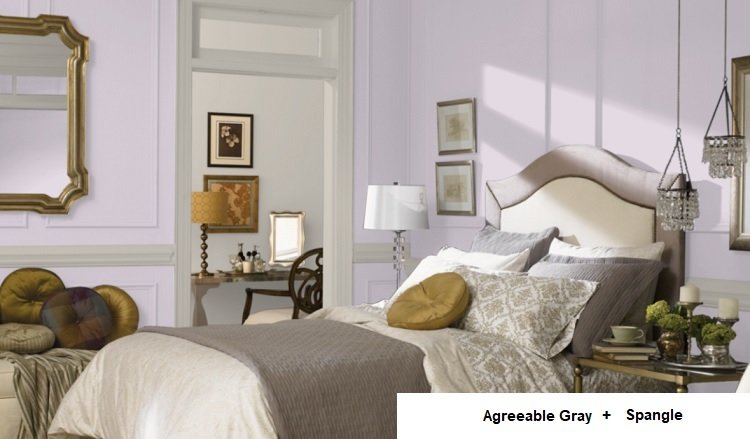 Agreeable Gray + Spangle Bedroom Concept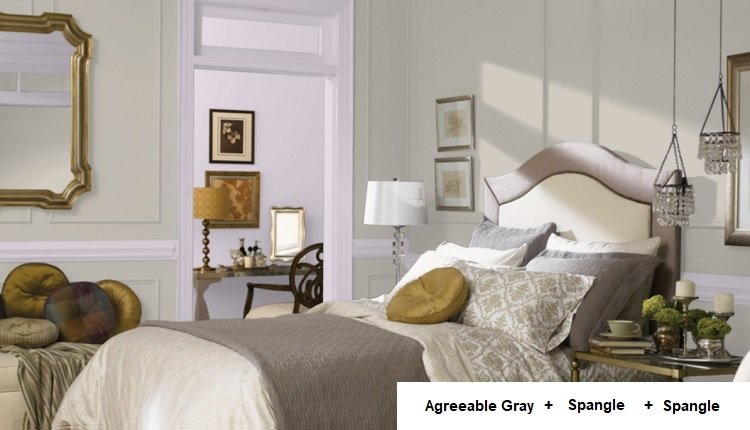 Agreeable gray living room
All of us aim for the living room to look spacious, the couch and wall paintings to highlight. The fireplace to actually glow so does the ceiling work. Research has proved that agreeable grey not only makes a room look spacious, but it highlights the furniture and wall paintings in the room. Blues, whites, browns; all go well when sprinkled in between agreeable gray walls. Even the living room rugs pop up.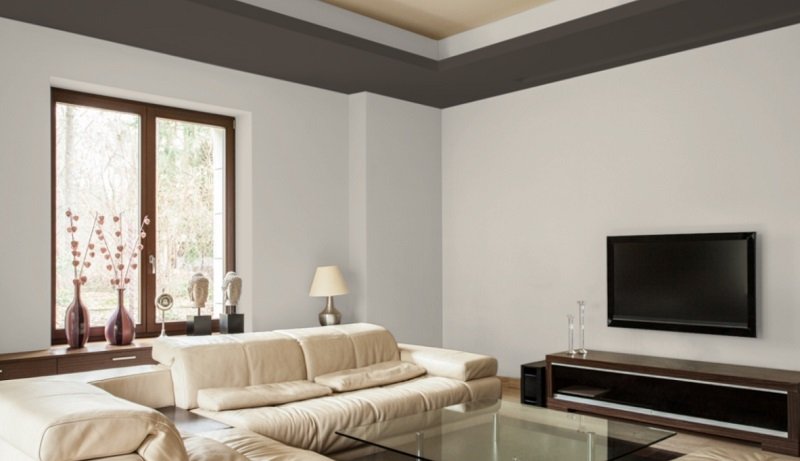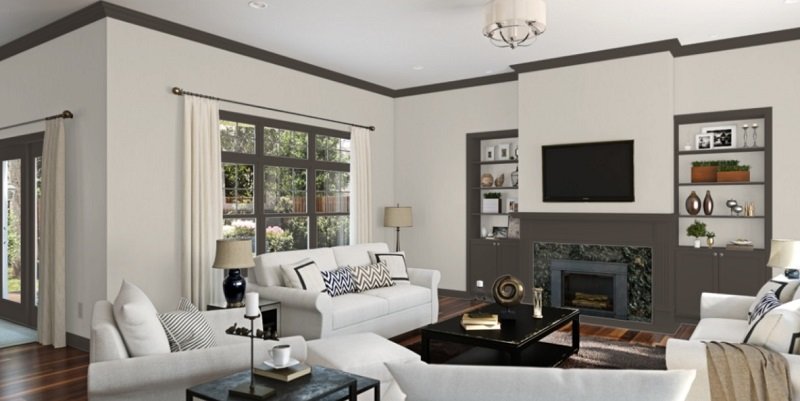 What Colour Carpet goes with agreeable gray?
The beige carpet goes best with light gray walls. Other options are beige and blue.
Not just this, many of us have beautifully designed hardwood floors, and expensively made ceilings we would like the guest's attention towards. A Sherwin's gray performs the job to shift the attention towards the expensive architecturally designed floor and ceilings. It goes well in combination with the shades of brown. It also gives welcoming vibes, making the living room every guest's favourite.
Agreeable gray kitchen
Kitchens look classy with white cabinets and appliances. To complement white cabinets well a wise option is to get agreeable grey walls.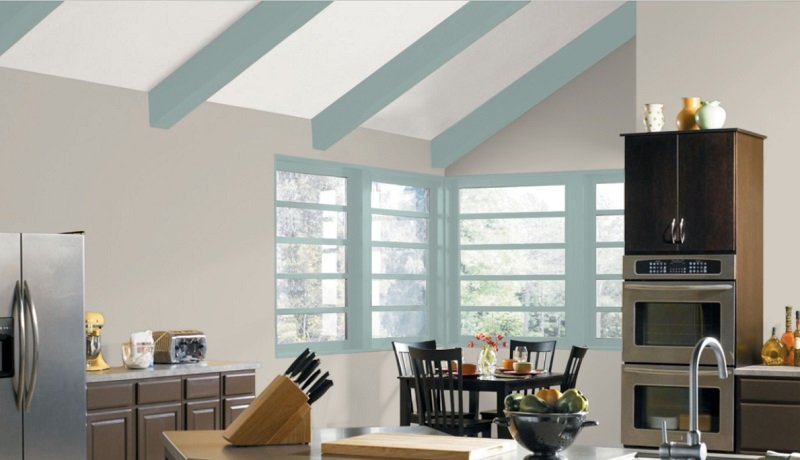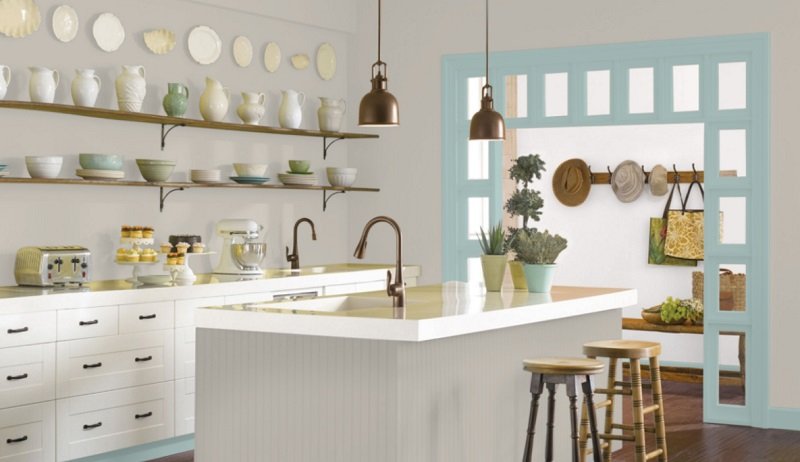 Does agreeable go with cream cabinets?
It works pretty well with cream cabinets, the cabinets speak for themselves. If you have maple cabinets, your kitchen will pop out with agreeable gray on its walls. Honey oak cabinets might look vintage, but they combine perfectly with this color. Sherwin's gray does go with oak cabinets too. The cabinets, as well as the kitchen, glows. The kitchen mysteriously looks cleaner, and the place where you spend most time of the day doesn't become boring.
Normally kitchens are cost-effective to build up, and most people don't change it for decades unless they are millionaires. So Agreeable Gray walls are the best option, as being budget-friendly, long-lasting and never-boring. Moreover, white and gray always stays in trend.
Agreeable Gray Cabinets: Moreover, painting furniture with agreeable gray is not a bad idea either. It adds grace and uniqueness to your wooden architectural piece. I have seen Sherwin's gray cabinets many times.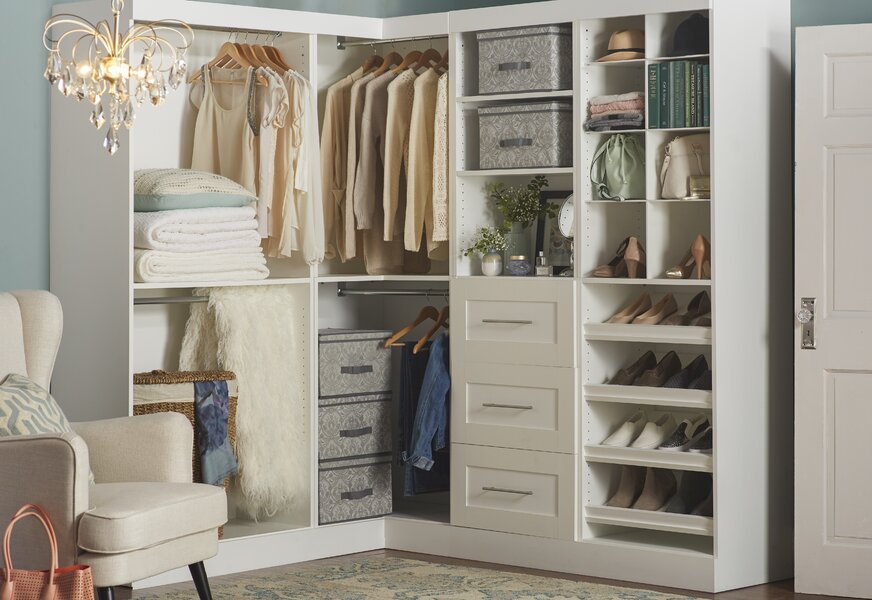 Agreeable gray bathroom
Talking about bathrooms, we spend thousands of bucks over the architecture and expensive tiles. Good wall colour in the washroom, makes it look well lit and beautifully designed. A washroom is also a place where most guests take your impression It's also pretty small and tricky to decorate, this color makes it look spacious and gives a soothing feeling. Making it a comfortable place. Since most of us choose the bathroom designs first, and wall paint afterwards. It gives life to architecture. Not just walls, gray cabinets for vanity, the gray bathroom furniture set, all look beautiful.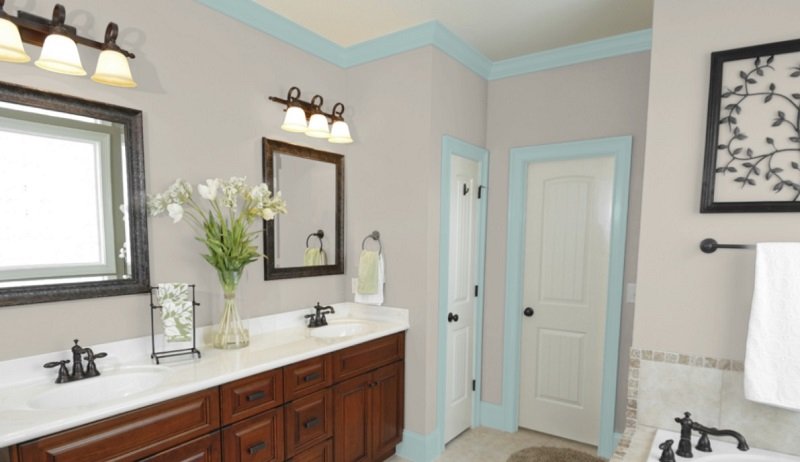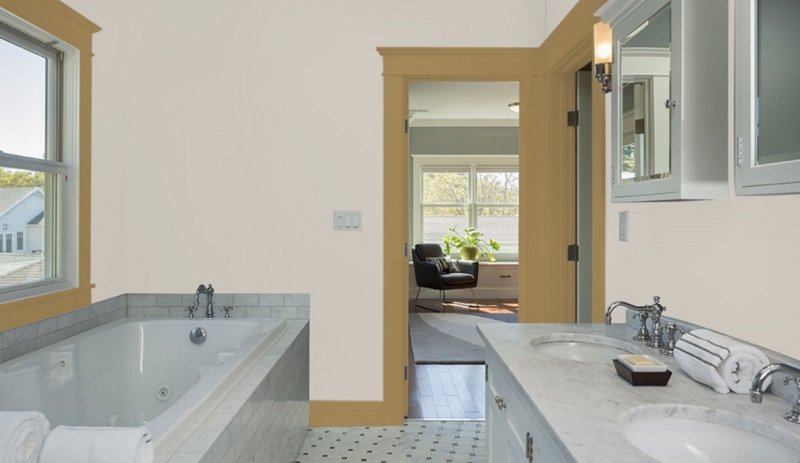 Agreeable Gray Foyer
As guests enter the first impression they get is of the foyer, Agreeable Gray Foyer is the biggest favour you would do to yourself. It brightens up the vintage charm in a foyer, and the home designing. The place looks airy and spacious. The guests can't resist but complement the beautiful colour all around.

Use In Children's Bedroom
A child's room is often filled with colours. The splashes of colour look pretty good, as bold walls take up all the attention. But a wiser option is to use agreeable gray in Children's bedroom and with that, you can add colourful toys, coloured furniture, décor, rugs and more. Another thing is that Agreeable reflects colour, so with different light and curtains, it shows cool undertones. I personally love colourful cushions placed with agreeable gray walls.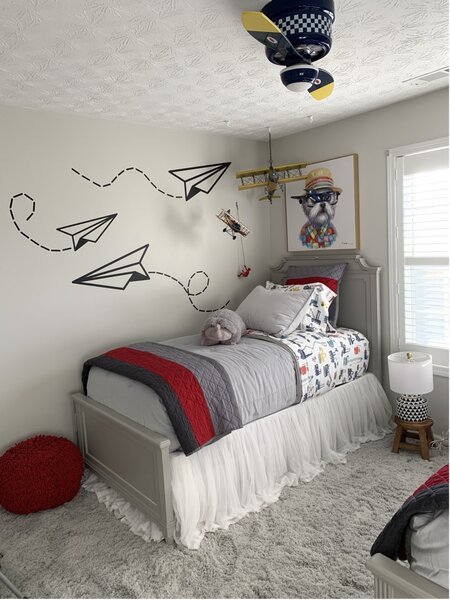 Agreeable Gray In Outdoor
We have seen Agreeable Gray on the exterior house walls, but outdoor garden walls, garage from the outside and all the other exterior walls are just beautiful with agreeable gray. Agreeable gray outdoors look more of off-white in bright sunlight, at Night in lights it gives other beautiful undertones. It is an all-season colour that never grows old.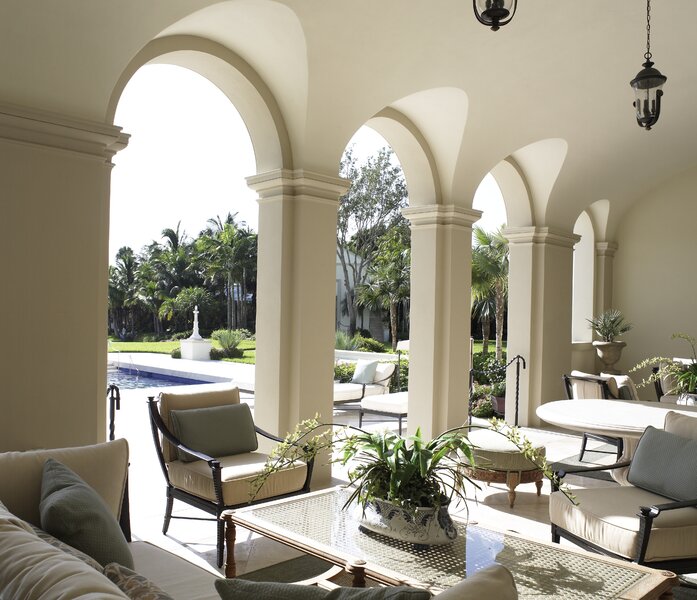 Usage For Sunroom
Sunrooms are all covered in rays of sunlight. It is a beautiful place where the whole family sits together to observe a beautiful landscape. Agreeable gray has warm tones. Agreeable Gray Sunroom has increased light intensity, in such rooms it gives different undertones depending on the location and furniture colour. Even agreeable trims look great in a Sunroom. These look beautiful and the purpose of the sunroom is also fulfilled.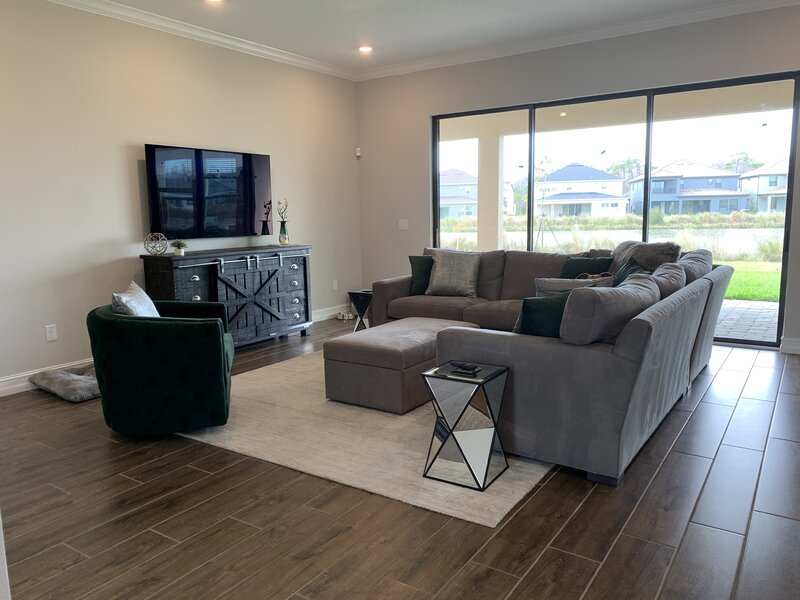 Use in the Office
Offices are always covered in neutral colours, it gives an elegant look. The agreeable Gray office will turn out to be one of your best decisions. With office furniture, it works quite well. Not just walls, agreeable gray trims and even cabinets look remarkable with most colours used in an office. White and brown are the go-to shades in any office with Agreeable Gray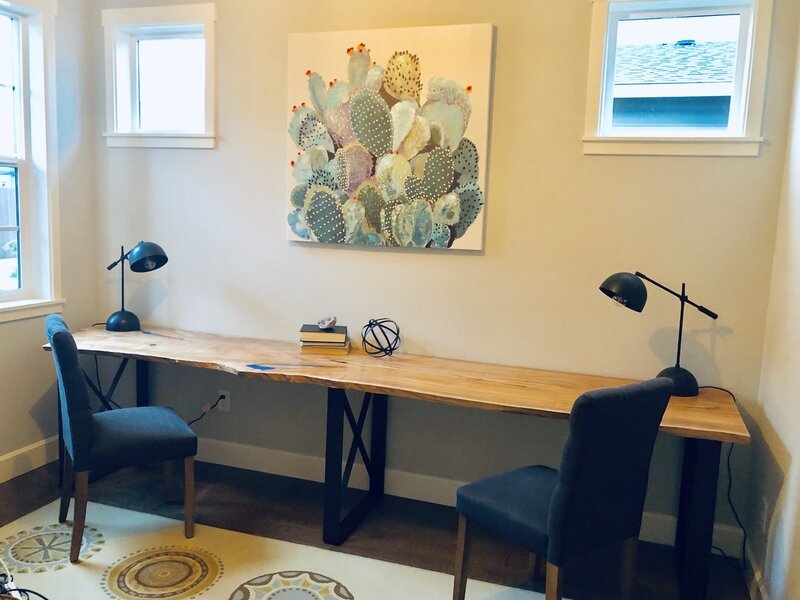 Agreeable gray Exterior
Not just the interiors, if we talk about the exteriors, this color is an absolute favourite. People love to go for agreeable gray as it perfectly balances the sunlight. Although it is more of off-white look on the outside, Sherwin's gray is too light on the exterior as compared to the interior. It looks best with dark trim on the exterior. Preferable colours could be a darker shade of blue or dark gray. However, agreeable gray doors are not a popular idea.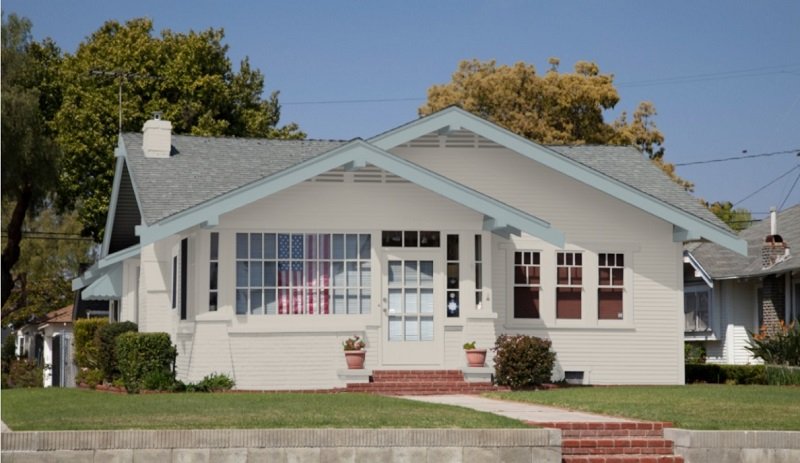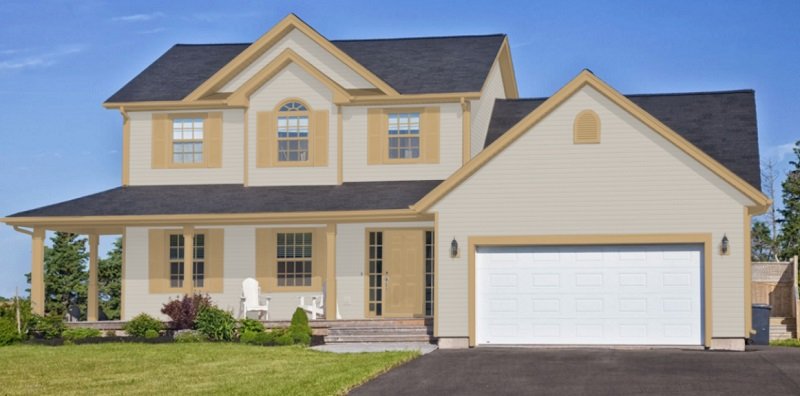 Agreeable Gray Comparisons
Agreeable Gray vs Repose Gray

They are both neutral and flexible shades that go about in any room of the house. These shades by Sherwin Williams are most sold SHADES, acting as no 1 preference by customers out there. However, there are a few differences. Let's talk about Agreeable gray vs Repose Gray.
This gray has LRV (light reference value) of about 60 whereas Repose Gray has 58. The colours with a lesser LRV appear to be darker, which is why Sherwin's Gray is lighter in comparison to Repose Gray.
Sherwin's gray posses more of beige, I mean it's greige, and that is clearly seen. Meanwhile, Repose gray is more grey. So if you are more of a gray fan, repose gray is an option but in case beige looks more elegant to you, go for agreeable gray.
Agreeable gray is also a tone that is much warmer and looks best with shades of white. In comparison, Repose gray is cooler which looks best with wooden tones.
Both shades are amazing, and it's difficult to choose what's best. But it clearly depends on the furniture and type of ceiling or flooring, you have got at your place. A wise idea is always getting the furniture first and then the paint. But in case you get the paint first, you know what designs and colours would go best.
Agreeable Gray and Dovetail

Another gray which is often paired with this gray is Dovetail. Sherwin's gray and Dovetail are amongst the best grays by Sherwin Williams. Dovetail is, however, much darker and a neutral gray. Its LRV is about 27, making it a cooler shade with a blue undertone. it is used for doors, interiors and commonly for exteriors.  Dovetails goes perfect in combo with inky blue, skyline steel and elder white. But when you like darker and lighter gray tones it's one of the best options with agreeable gray. The Sherwin's gray walls and dovetail on doors is an amazing choice.
Agreeable Gray Vs Useful Gray

Useful gray is a neutral colour. It has beige undertones and which is particularly the reason it's a warmer gray tone. This colour looks great in the living room, and could also look well in other rooms. White and brown are two go-to colours with it. Useful gray nicely combines with Green Villa, Acacia Haze and Nuance by Sherwin Williams.
Comparing agreeable gray with useful gray, I find Sherwin's gray more versatile. The two shades have beige and gray, but agreeable gray is more popular. Agreeable gray has much more undertones than useful gray, which become visible depending on the lightening.
Sherwin Williams Alpaca vs Agreeable Gray

Alpaca contains greige gray warmer brown tones and violet undertone. It has an LRV of 57 In well-lit area gives warmth bringing out greige tones. It works great with trim colours example white. Moreover, it Can also be used as a trim colour itself. The Exterior displays as soft greige off white, Coordinates well with Alabaster, Moonlit Orchid and Simple white.
Basically, there isn't much difference between this gray and Alpaca, but Sherwin Williams Agreeable gray is more versatile with more gray than actually Alpaca.
Doeskin Gray Vs Agreeable Gray

What Behr paint is similar to Agreeable Gray? The answer is none other than Doeskin Gray. It is a greige shade with an LRV of 56. It is a neutral tone that goes all over the house including exteriors. Looks great with wooden tones and whites. Basically, in term of colour coordination and versatility, it can be matched with Agreeable gray. But Sherwin's gray is more preferred and better complimented.
Is Agreeable Gray like Revere Pewter?

Yes, both the shades are pretty similar but introduced by different brands. Agreeable gray Sherwin Williams and Revere pewter Moore. The LRV is 55 as compared to 60 of Agreeable gray. It is more of beige. Also has lesser undertones than this gray under review.
Another idea to be sure if you have made the right choice is to look for the peel and stick sample. You simply do it on a corner of a wall, or a wooden piece and monitor it for a few days. If it satisfies you, you can get a bucket and other paint supplies to start painting your dream house.
Despite all of this, if you like colours you can fix them well with your ever-green Sherwin's gray walls. A simple and inexpensive idea is getting coloured cushions and adding them to your room sofas, after a few days when you get bored you can replace them with another creative idea.
People who love bolds and brights might not favour this gray. Also, those in particular who like the attention drawn towards the wall. I am more of a person who likes lighter shades on wall and other room accessories to outshine. Under any conditions, I would always choose a decent lighter tone than a bright colour which screams for itself.
What colours go with agreeable gray?
Agreeable gray reviews and pictures show that it coordinates well with Extra white, Coral Rose and Incredible White. It goes in combination with these three shades really well.
Does agreeable gray go with blue?
You can also combine it with aloe and oyster bay. Sea salt speaks for itself when combined with it. Blue trims, particularly navy blue look very beautiful with Sherwin Williams paint, agreeable gray. Apart from blue, Emerald green pulls off pretty well with this color too.
Does agreeable gray go with beige?
It pairs up just fine with beige carpets, like all other grays.
What white goes with Agreeable gray?
This color is mostly paired with White. Divine White, Alabaster and Pure White by Sherwin Williams go hand in hand with Agreeable Gray.
Does agreeable gray go with brown?
Most wooden brown furniture or flooring is enhanced with Sherwin's gray in the background.
Does agreeable gray go with oak trim?
Yes. It looks perfect with oak trim, the two are considered a fine scheme together. This beautiful gray works with White Dove trim, it is pretty popular. Moreover, Dover white has a creamy undertone more like yellow, gray helps to bring it down. Agreeable gray and Dover White are made for each other paint colours.  That's why agreeable gray goes with everything. Because it goes about with so many colours and is a neutral tone to paint the whole house with.
When you have decided to get your walls or furniture painted in this color, the next step is to choose the brand. Well, Agreeable Gray Sherwin Willams is the best. Hands down! I mean Agreeable Gray Sherwin Williams, both of these names go together.
What trim colours go with Agreeable Gray?
Oak trim looks amazing with Sherwin's Gray. White trim glows with it especially Sherwin Williams Alabaster. It also looks great with Blue Trims, which are recommended for the exterior.
Agreeable Gray As A Neutral Color
A neutral colour has several advantages over bold colours. These benefits will be discussed throughout the article, but one of my favourite reasons to go for neutral tones is that it never grows old. It's always in trend and is an absolute classic. Agreeable gray blends warm and cold tones together, building up a colour that satisfies every sight that lands over it. Let it be furniture, rugs, hardware, great architecture, or paintings, they all are complimented well with this neutral gray. It's that one ingredient that goes in all the dishes, blending well with all the ingredients and giving a commendable flavour at the end.
Agreeable gray walls are pretty calming to look at. You could stare at those walls for long, feeling and spreading the good vibes. Not only the room looks airy and clean but it's a choice of those who want to be surrounded by cool gray walls. These people have believed that cool gray makes a room feel too cold both physically and psychologically, agreeable gray is a blend of both cool and warm. But mostly warm in this color, suitable for all the seasons throughout the year.
The most adorable quality of Sherwin's gray is that it can be painted on literally any room of the house where it adds perfect shine and grace to the overall lock. It goes about in the kitchen, bedrooms, living rooms, bathrooms, well almost everywhere.
Agreeable Gray Analysis
 What colour is agreeable Gray?
This color is not gray, it is is greige, deriving from Grey and Beige. It's a mixture of most classy colours that are often used on walls. It has cooler vibes from Gray and warmer vibes from beige, generally considered as a warmer tone.
Is Agreeable Gray A Greige?
It is definitely a greige. Greige is a mixture of beige and grey, these are neutral tones that can be seen in agreeable gray.
Is Agreeable Gray beige?
Agreeable grey is beige but not completely. The reason is, it is a mixture of both gray and beige hence called Greige. Sometimes, it appears creamy off-white in intense light, like on the exterior of a house
Is agreeable gray too dark?
This color is not at all too dark, it goes about pretty well with almost anything to everything.
Expert choice: Most houses designed by architectures follow the colour scheme of this awesome gray so that the textiles and the work they have done outshines throughout the place. It's the number choice of all the experts.
Is Agreeable Gray Warm or Cool?
This gray is a mixture of both warm and cool undertones, being a greige. However, it is considered a warmer tone than most grays available in the market. Hence, when questioning, is agreeable gray is a warm colour? The answer is yes, it's a warm colour.
Does agreeable gray appear green?
No not really, but sometimes this gray sometimes appears with a green.
Does agreeable gray look blue?
You might be surprised but in the rooms facing towards the north it does look baby blue. Why does this gray look blue? It is primarily due to lighting, rooms facing north receive blue light which is cooler. Some rooms have blue scenario outside, while others have trim colours inside that reflect blue. Moreover, loads of tints are mixed together to forms colours that show themselves.
Does agreeable gray look purple?
Under certain lights, this gray will actually look purple. It has a purple or violet undertone.
Does agreeable gray look pink?
This gray gray looks adorable when combined with coral pink. However, sometimes when surrounded with coral pink in bright light, it will actually show as pink.
What is the LRV of agreeable gray?
LRV is for Light reflective value. It is a scale that signifies if colour is more warm or cool, digits nearer to zero are often cooler. Meanwhile higher digits reaching 100 can be said as warmer. The LRV of Sherwin's Gray is 60. This means it is more of a warmer shade, possessing more of beige than gray which is cooler.
Agreeable Gray Undertone

An undertone is an underlying colour in the paint, that reveals itself and sometimes can look entirely different from the initial paint colour. It also influences the warm and cool look of a place. Sherwin's gray is a neutral tone, which as said by most people gives brown/taupe undertone. As it is a mixture of grey and beige.
Does Agreeable Gray Show Undertones?
Yes, it shows undertones. Shades related to beige and gray often show as agreeable gray undertones. But a few results and this beautiful gray reviews, have got us all surprised. Not only it owns versatility with being used in any room, or anywhere but with different locations and lightening it portrays different colours, which are sometimes not even remotely related to gray. No matter what it gives out warm vibes, and still remains everyone's favourite.
Undertones: Mostly it is seen to have portrayed a tinge of purple due to gray, and often a bit yellow due to beige. But this all greatly depends on size, lightening and location of the room. However, some of the people noticed no Sherwin's gray undertones at all.
Exterior Undertone: Talking about exterior paint. At the outside, Agreeable grey is more like off-white because of the persistent sunlight over it.
Undertones in North-facing Rooms: In north-facing rooms, that are cooler blue tone is noticed. Since the light is cooler, and bluish in tones, so the cooler tones unleash themselves in the agreeable gray.
South-Facing: South-facing rooms stay warm throughout the day, as warm light falls on the walls, so colours intensify. The agreeable grey undertone comes out with a warm touch. Soft colours glow in such rooms. The room looks more lit and spacious.
West-Facing: Most of us love West facing rooms, these rooms are cooler in evenings and mornings, and especially the early evenings are lovely here. In that orange-red light Agreeable Gray gives overwhelming creamy undertones. The mornings, however, are cooler and give cooler undertone more towards violet.
East-Facing: East-facing rooms are the exact opposite of the west, they give off best light in the morning. The undertones unveil themselves and look best in the early morning sunlight.
Light influence on undertones: This was all about the location, the lights you have fixed give different tones as they fall on the paint, and new colours are often seen. There is yellow light, bright white light, and often dull lights. Mostly there are a tinge of violet or greyish-blue seen with cooler dull light and very bright light.
Room Furnish and undertones: Another factor is the furniture, curtains, rugs or other main associates that can cast an impact on the agreeable gray undertones. With white, it gives a gray scheme, with brown it just looks overwhelming. With cherry red, the gray might look different a lot different.
Does agreeable gray have green undertone?
Yes, it appears with a green undertone. Under certain light, it shows off green effect. It can look great in combination with slightly cooler colours and hardwood floor. Lighter furniture in the room can make the colour stand out more.
Does agreeable gray have blue undertones?
Yes, this awesome gray definitely has a light blue undertone that appears as a cool colour in rooms on the Northern side.
Considering all the three factors, you can decide where to have your favourite gray painted.
Is agreeable gray still popular?
This color is my choice to go with let it be 2003, 2020 or 2030. It is a colour that never grows old and looks classy no matter what era you living are in. the colour of the present and definitely the future. A colour that fits for every generation and takes my stress away from choosing wall colours every time I think of renovating.
Final Thoughts
Needless to say, a lot of thoughts, much of energy, efforts along with hundreds and thousands of bucks are spent on painting the house. Do you believe getting a bold colour, and eventually getting bored wanting to change it a few years later is a good idea? All that money, all those efforts they go into drain almost instantly. A neutral shade is a wise choice to go about with and give value to your efforts and your money.
It's just not that the gray is admired by everyone out there but it's has a few shades lighter and darker to offer. If you want a lighter shade. Incredible white is one shade lighter than agreeable gray. But it gets way too light, in my opinion. The darker shades are less recommended by any interior designer or subject specialist, as it makes the room appear darker although one shade darker might fix. But going two or three shades lighter is a great idea. Neutral colours make rooms look airier and cleaner spreading positive vibes.
Grab your car keys and drive to the store, or just make a few clicks and get it delivered on your doorsteps. Get your paint supplies and a bucket of adorable gray paint. This is one decision you are never regretting in your life.