An uptick in the number of unruly passengers acting out on planes has caused the FAA to refer the worst offenders to the FBI to face criminal charges.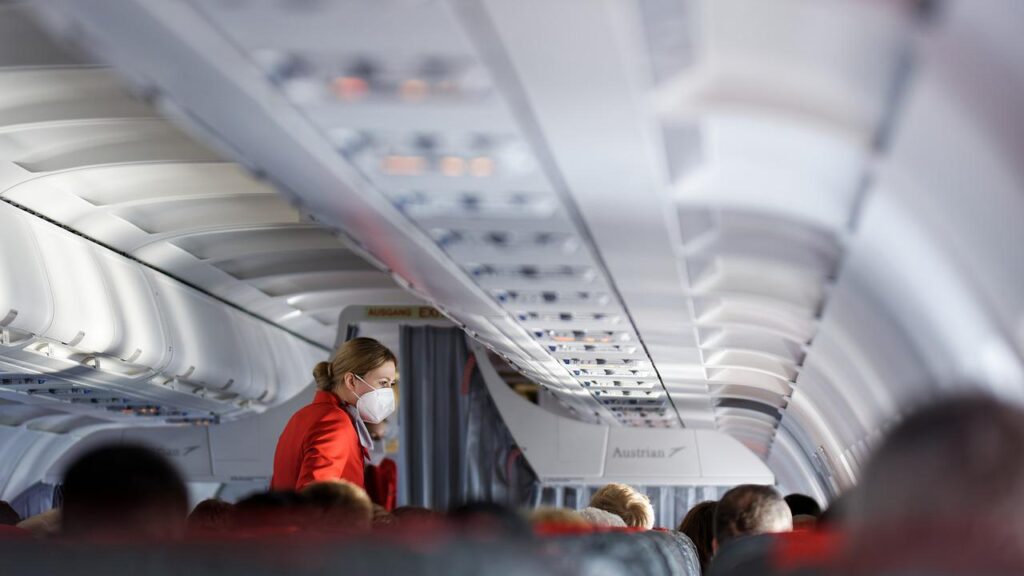 Since late 2021, the Federal Aviation Administration (FAA) has referred more than 250 disruptive passengers to the FBI for possible criminal investigation. One of the most recent referrals happened last month when a man tried to open an emergency door and stab a flight attendant with a broken metal spoon during a flight from Los Angeles to Boston. The FAA can slap unruly passengers with civil fines but cannot file criminal charges, so it sends serious cases to the FBI.
According to NBC, the number of serious cases involving disruptive passengers is slowing down. In the first three months of 2023, the FAA identified just 17 criminal cases it had sent to the FBI. Most of these were for serious incidents that happened in 2022 but took a while to investigate.
The 17 disruptive passengers cases referred to the FBI this year included allegations of physical and sexual assaults against flight attendants and other passengers. Other serious events included attempts to break into the cockpit and trying to open airplane exits mid-flight. In some of the cases, passengers helped the flight crew subdue the perpetrator.
"If you act out on a plane, you should just stay at home because we will come after you with serious consequences," acting FAA Administrator Billy Nolen said in a statement. "We have zero tolerance for unruly behavior." The FAA has an entire webpage dedicated to sharing statistics about disruptive passengers, including the fact that the rate of incidents has declined over 80 percent since the record high in 2021.
There were 5,973 unruly passenger reports in 2021, a nearly 500 percent increase over the year prior. Many attribute the decline in disruptive passengers to last April's axing of the federal requirement that people wear face masks on airplanes and other public transportation. Before the mask mandates ended, about two-thirds of all conflicts on planes involved mask disputes.
"The FBI will continue to work with our FAA partners to ensure the safety of all passengers and to combat violence aboard commercial flights," said FBI Assistant Director Luis Quesada of the Criminal Investigative Division. "We remain committed to investigating all incidents that fall within FBI jurisdiction aboard commercial flights." Quesada declined to share how often the agency acts on referrals from the FAA involving disruptive passengers.
The FAA's April 13 announcement came as some lawmakers are pushing for legislation to create a new type of no-fly list for people fined or convicted for unruly conduct on planes. The current FBI no-fly list is for those suspected of having ties to terrorism. A similar proposal to identify and exclude disruptive passengers from planes was backed last year by airline unions but failed to advance when conservatives and civil libertarians opposed the measure.
The FBI has another webpage that delves into crimes related to air travel. The Crimes Aboard Aircraft page provides resources and information about disruptive passengers and what actions warrant a criminal referral to the FBI. Sexual misconduct, physical assault, theft, and threatening or intimidating flight crew members are all included on the list of criminal offenses in the air.
Disruptive passengers who act out at airports can also be referred to the FBI for criminal investigation. The agency investigates incidents where passengers interfere with airport security screening personnel ahead of a flight, either at security stations or at the gate. The FBI will also investigate incidents that occur at international airports if the victim or offender is a United States national.
---